Remember MotoCrane – that universal camera crane that we posted about and who's debut made waves in production circles about a year and a half ago? Well, MotoCrane are back with version 2 called the MotoCrane ULTRA which they pitch as the most versatile remote arm in the world. It certainly is one of the most affordable ones too – giving many productions an opportunity to own a high-end pro piece of gear that is very much a requirement for commercials and content shooting fast glitzy objects such as shiny new sports cars and for the obligatory car chase in your low-budget debut film.
The new version ULTRA features a new 12′ active gyro-stabilized arm, 3-axis passive dampening nose, and a massive 55lbs/ 25kg payload capacity while still flying comfortably as checked baggage (the systems weighs 160lbs, which is not much for what it is and what it does really). This certainly makes the MotoCrane ULTRA is one of, if not the most versatile remote arm in the world. All you need is a fast car to mount it on.
The MotoCrane ULTRA has been designed to take a beating and withstand high speed. It handles off-road, heavy rain, and extreme temperatures with ease; the new remote arm design features active gyro stabilization and adjustable passive 3-axis nose dampening to isolate the head and camera package for buttery-smooth, rock-solid image stabilization. The ULTRA Is also IP66 rated – which means it is ….protected from high pressure water jets from any direction, limited ingress protection.
The MotoCrane ULTRA is constructed of 7075 and 6061-T6 aluminium for the highest strength to weight ratio of any compact arm. The new 12′ arm gives operators full flexibility for moving payloads 360º around the vehicle in 8 seconds. This is apparently longer than the Russian Arm Mini, which still being able to taking hefty camera payloads of up to 55lbs/25 kgs accommodating basically almost any configuration with a RED or ARRI camera.
Here is a short behind the scenes clip (even though it is using the Classic it still demonstrates well what you can do with the MotoCrane).
The MotoCrane ULTRA features a new base with TÜV-Certified 2″ Speed Rail clamps and a universal quick release head plate for mounting on nearly any platform you can dream of while integrating the most popular stabilized heads available.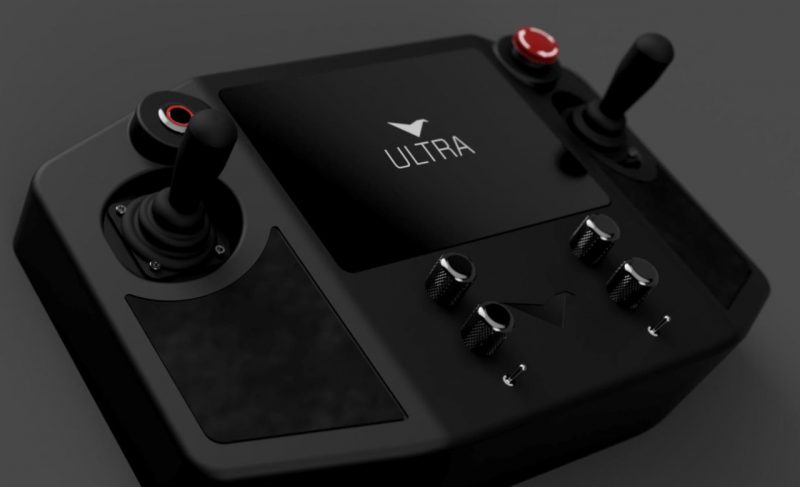 A new MotoCrane Controller with dual-stick operation for independent control of the Swing and Lift axes is centered around a 7" touchscreen display for real-time position feedback, limits, and system diagnostics. CAN-BUS Expansion ports also make it possible for future integrations with Alpha wheels, PLC, etc.
Pricing on the new MotoCrane ULTRA starts at $39,950 USD and can be reserved with a fully refundable $19,950 USD deposit now. Current MotoCrane Classic owners can trade in their unit for a $20,000 USD discount on ULTRA.
Head over to MotoCrane to get yours and see more info.
Claim your copy of DAVINCI RESOLVE 16 - SIMPLIFIED COURSE with 50% off! Get Instant Access!