Samyang has some really good news today for all you photographers out there with Canon DSLRs – the company just announced their latest addition to their autofocus lens range – the AF 85mm f1.4 EF prime lens. The new Samyang AF 85mm f/1.4 EF covers full-frame sensors and has been designed with a bright aperture of f/1.4 for some silky smooth bokeh and features an optical design comprised of 9 elements in 7 groups, with 1 Hybrid aspherical lens.
The new Samyang AF lens also has Ultra Multi Coating, a feature used to reduce ghosting and lens flare.
It is significantly more compact than the Canon and Sigma variants of the same FOV and aperture; the Samyang AF 85mm f1.4 EF weighs only 485g without lens caps and hood and is priced at $749, which is twice as cheap as the Canon EF 85mm f1.4 and significantly cheaper than the $1,199 priced Sigma 85mm f1.4 EF.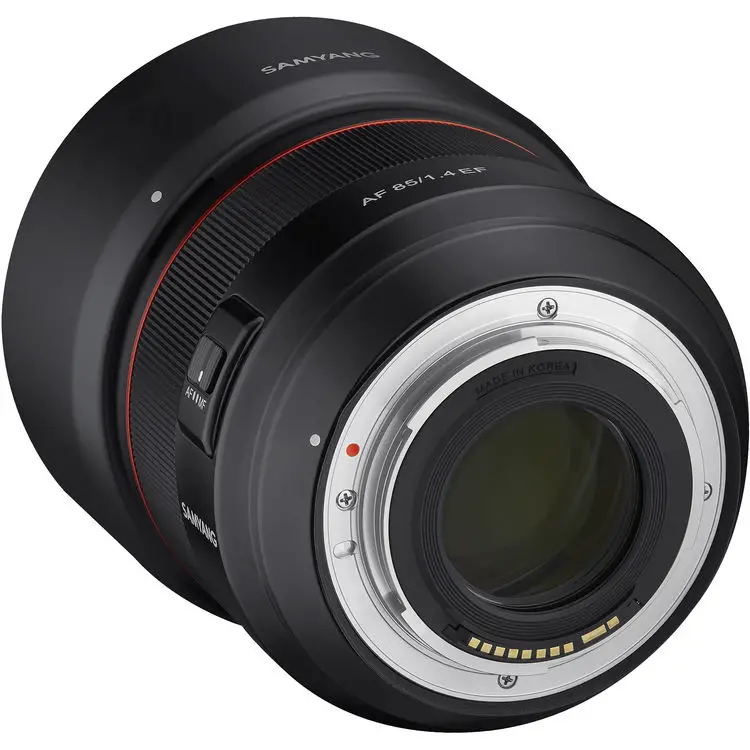 Model name
AF 85mm F1.4 EF
Aperture range
F1.4 ~ 16
Lens optical
Construction
9 ELEMENTS IN 7 GROUPS
Special lens
Hybrid ASP 1
Coating
UMC
Minium focusing distance
0.90m (2.95ft)
Maximum Mag ratio
x 0.11
Filter size
77.0mm
Number of blades
9
Mount
Canon EF
Angle of view
35mm
28.4˚
ASP-C
19.0˚
Maximum diameter
88.0mm
Length
72.0mm
Weight without lens cap, hood
485g
Weight
570g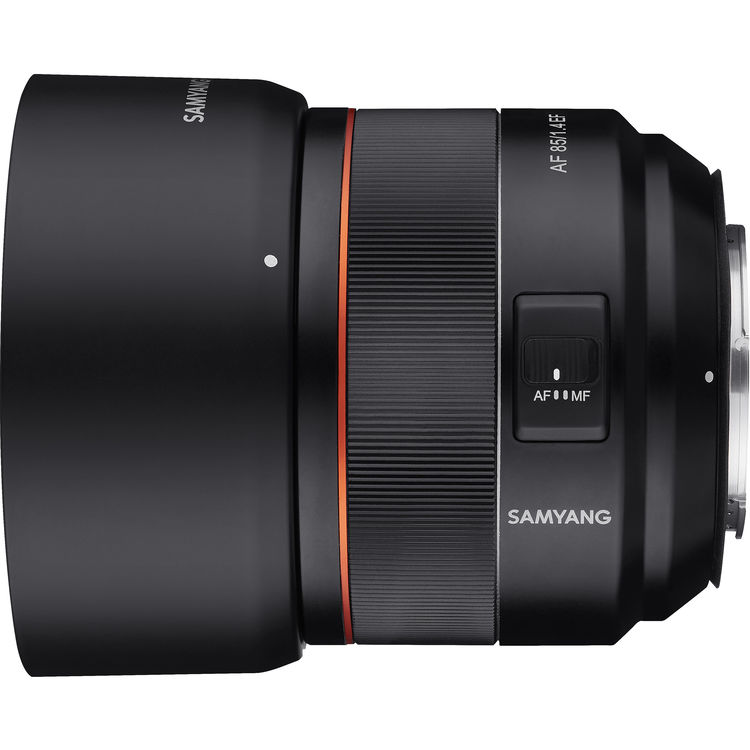 The 85mm focal length is a must have for photography, and of course an extremely popular focal length for video as well (especially for interviews). It would be interested to see how the Samyang AF 85mm f1.4 EF fares on a DPAF equipped DSLR like the 5D Mark IV or proper camera like the C200 or C300 II.
For more info head over to Samyang.

Meanwhile, Sigma have announced they are shipping 5 of their Prime Art Lenses for Sony E-mount.
The previously announced Sigma native E-mount Art lenses are 9, however, for a start Sigma is shipping these five first:
Offering the same high-performance optical design as other lenses in the Art line, the new Sony E-mount models feature a newly developed control algorithm that optimizes the autofocus drive and maximizes the data transmission speed.
In addition, the E-mount Sigma Art lenses are compatible with Sony's Continuous AF (AF-C) and high-speed autofocus, which are not addressed by Sigma Mount Converter MC-11. Like MC-11, the lenses are compatible with in-camera image stabilization and in-camera lens aberration correction, which includes corrections for peripheral illumination, chromatic aberrations and distortion.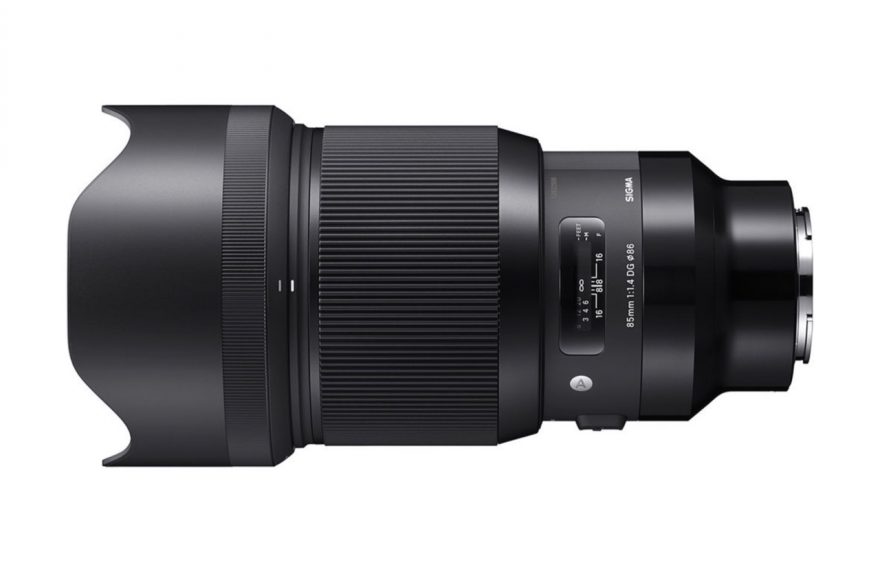 This is huge news for Sony a7III or any other Sony alpha full-frame users, as up until not that long ago E-mount was plagued by the limited availability of high quality native mount lenses; with the shipping announcement of the first five Sigma Art lenses, all of a sudden this no longer rings true. To read more about the rest of the E mount Sigma Art lenses head over to my prior post here.
See more of the benefits of the Sony Art lenses in the E-mount below.
Autofocus Tuned for Each Lens
Thanks to an autofocus drive control program tuned for each lens and high-speed data transmission, the lenses offer a high-speed autofocus at the same performance level as that of a lens designed exclusively for mirrorless cameras. In particular, in E-mount cameras offering Sony's Fast Hybrid AF, AF-C mode delivers exceptional subject following performance. Autofocus remains extremely precise even in those E-mount cameras offering only contrast AF.
Compatible with In-Camera Image Stabilization
The lenses are compatible with in-camera image stabilization. The Sony E-mount camera senses the focal length of the lens and automatically optimizes image stabilization performance.
Data Loaded for Compatibility with In-Camera Aberration Correction
The lenses are fully compatible with in-camera aberration correction, which includes corrections for peripheral illumination, chromatic aberrations and distortion. By matching corrections to the optical characteristics of the lens, this function takes image quality to an even higher level.
Native Mount for a More Rigid and Stable Feel
Making the mount native to the lens means a more rigid and stable feel to the lens. Featuring a special surface treatment to enhance strength, the brass bayonet mount offers a high-precision fit and exceptional durability. The mount connection area incorporates rubber sealing for dust- and splash-proof construction.
Available Mount Conversion Service*
This service converts the mount of Sigma lenses to that of a different camera body, allowing photographers to continue using their favorite lenses over the long term regardless of camera system.
*The Mount Conversion Service is different from a normal repair.
In order to apply for the service, please contact your nearest authorized Sigma subsidiary or distributor: http://www.sigma-global.com/en/about/world-network/.
Claim your copy of DAVINCI RESOLVE 16 - SIMPLIFIED COURSE with 50% off! Get Instant Access!