As some of you may recall, back in April, global stock footage marketplace giant Pond5 announced they had joined forces with drone behemoth DJI to create an online marketplace for aerial footage from FAA certified pilots and filmmakers. As of a few days ago, Pond5 officially unveiled the first wave of content in said premium collection of licensable aerial drone footage shot with DJI drones.
These days aerial stock footage is gaining huge ground in popularity in all sorts of content from web promos to high-end nature docs, which naturally makes seeking professionally shot awe-inspiring aerials from stock footage marketplaces a much more financially feasible proposition for most producers, compared to the costs of hiring a licensed pilot and producing such shots.
Getting into high-end aerial stock photography and video footage today is some of the most profitable stock footage avenues for cinematographers looking to get into the business of shooting stock footage.
And even though this is a very competitive field, with the FAA drone registry now including over 1,000,000 drones, however it is worth to note that more than 87% are registered by hobbyists/enthusiasts (I mean who doesn't have a drone these days, really) leaving approximately 122,000 individually registered drones for commercial purposes.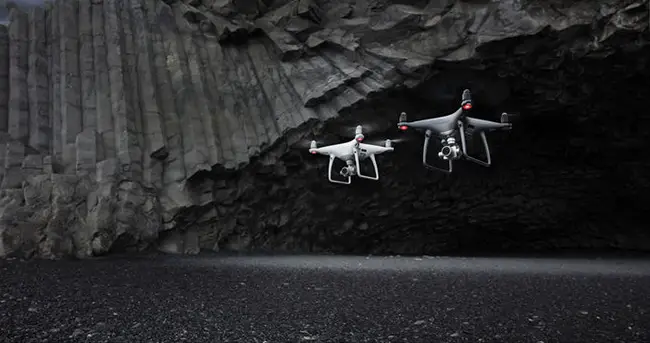 Included in the launch of the Pond5 DJI collection are shots by FAA Part 107 certified pilots that cover a spectrum of landscapes and perspectives – from stunning natural terrain to urban cityscapes, rare shots of animals in the wild, and sweeping overviews of modern industry.
The content will provide buyers in the Pond5 marketplace with numerous and exciting options for their film and video projects.
"The response to our call for filmmakers using DJI drones is truly inspiring", said Pond5 CEO Jason Teichman.
"We received a wealth of aerial footage to choose from for this collection, and it's continuing to roll in non-stop. Being able to provide our buyers with shots of this quality captured by certified pilots speaks directly to Pond5's mission of supporting filmmakers on both sides of our marketplace, and to the passion of the artists in the DJI community."
DJI has been working closely with the team of video experts and curators at Pond5 on the birth and launch of the collection, helping to ensure that the most compelling and award-worthy aerial footage shot with DJI products is made easily accessible to customers searching for studio-quality shots to use in their productions.
This collection marks the start of a new era for filmmakers looking to purchase and sell drone footage, said Michael Perry, Managing Director of DJI, North America.

We are always amazed at the sheer quality and diversity that pilots using DJI drones display in their work. Bringing this creativity to the millions of filmmakers who use Pond5 in a way that reinforces safe and legal drone operations is extremely rewarding.
If are a certified pilot you can apply to become a creator in the Pond5 drone collection; as a requirement you must possess a Part 107 Remote Pilot Certificate issued by the Federal Aviation Administration (FAA), which is required for US commercial use. Once accepted, you can leverage Pond5's industry knowledge in identifying their most in-demand shots, as well as potentially obtaining assistance in preparing their footage for licensing in the Pond5 marketplace.
Pilots certified in territories outside the US are also encouraged to submit their credentials, as there are plans to further expand the scope of the collection in the near future to include certified pilots from all around the world.
For more information on applying and to view the newly released Pond5 DJI collection, visit pond5.com/dji
Claim your copy of DAVINCI RESOLVE - SIMPLIFIED COURSE with 50% off! Get Instant Access!