Things got a bit techy right from the start of the 2 hour pre-GamesCon 2018 Nvidia presentation in Cologne, Germany earlier today, when Nvidia CEO Jensen Huang took the stage with his patented leather jacket and infectious smile and started talking about reflections, refractions, reflections of reflections, polygons, global lighting and even more abstract light properties.
From the demos and tech presentation it appears that Ray-Tracing and Turing are the real deal; a giant leap in performance that is to benefit not only gaming machines, but also many content creators, editors and filmmakers looking to build their next PC (or maybe even Hackintosh) editing rig. Not to mention to huge possibility in other fields such as medical equipment and research for example.
Sure, most of the computer science details were way over my head and my video gaming days may be long gone (I was pretty much a Diablo 2 and StarCraft addict in my the later years of high-school and the main reasons I don't even remember my first two years in college), but the presentation, nevertheless, held my interest thanks to the abundance of cinematic and high-realistic game trailers that showed off what ray-tracing could do – and that is bring even more photo-realistic imagery to digitally created moving images.
The new high-end gaming-oriented GeForce RTX 2080Ti, RTX 2080, and RTX 2070 GPUs were unveiled at the end of the impressive presentation alongside with their much-awaited and speculated price, specs and availability. According to Nvidia, their new RTX family of GPUs and their hybrid graphics capability represents the biggest generational leap ever in gaming GPUs.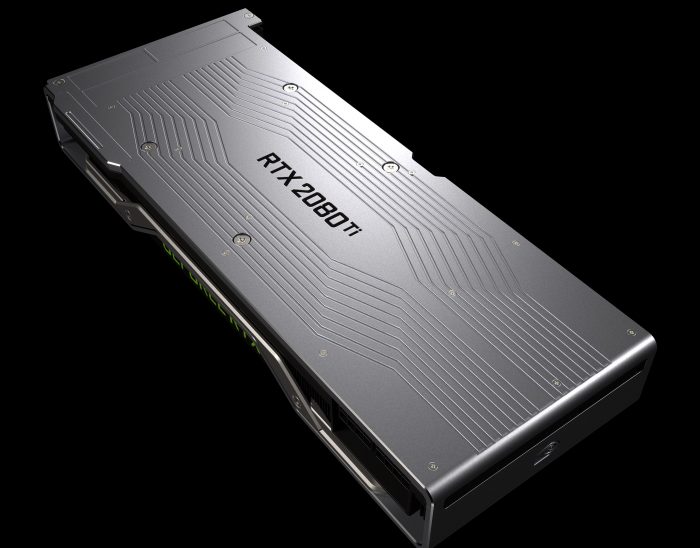 Turing delivers 6x more performance over its predecessor, Pascal, thus redefining the mighty PC as "the ultimate gaming platform, with new features and technologies that deliver 4K HDR gaming at 60 frames per second on even the most advanced titles."
"Turing opens up a new golden age of gaming, with realism only possible with ray tracing, which most people thought was still a decade away," said Jensen Huang, founder and CEO of NVIDIA, speaking before Gamescom, the world's largest gaming expo. "The breakthrough is a hybrid rendering model that boosts today's computer graphics with the addition of lightning-fast ray-tracing acceleration and AI.

RTX is going to define a new look for computer graphics. Once you see an RTX game, you can't go back."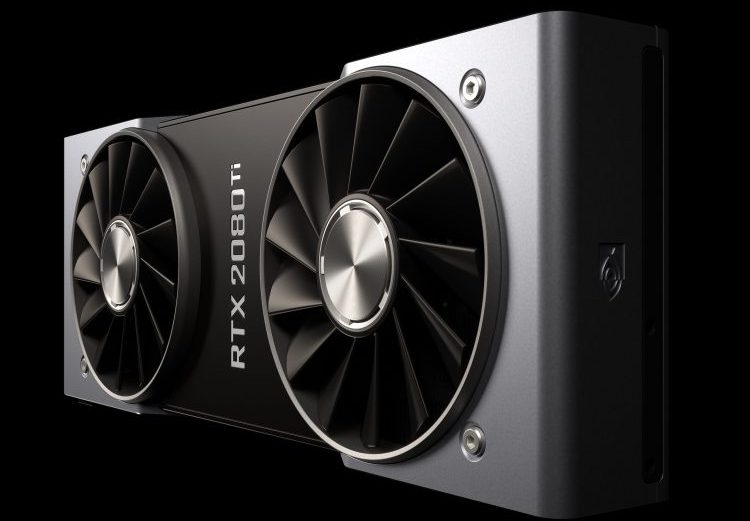 GeForce RTX — New Family of Gaming GPUs
The new GeForce RTX family includes the following graphics cards:
GeForce RTX 2080 Ti with 11GB GDDR6 RAM
GeForce RTX 2080 with 8GB GDDR6 RAM
GeForce RTX 2070 with 6GB GDDR6 RAM
The new Turing-architecture also requires a new way of measuring performance, for example the RTX 2080 Ti is capable of 10 GigaRays/sec and 78T RTX-OPS (FE results), which according to Nvidia is an equivalent aggregate math operations contributed by the Turing Shaders, CUDA Cores, Tensor Cores, and RT Cores needed to render RTX graphics.
Nvidia GeForce RTX GPUs Highlights: 
New RT Cores

enable real-time ray tracing of objects and environments with physically accurate shadows, reflections, refractions and global illumination.

Turing Tensor Cores

to perform lightning-fast deep neural network processing.

New NGX neural graphics framework

integrates AI into the overall graphics pipeline
this enables AI algorithms to perform amazing image enhancement and generation.

New Turing shader architecture with Variable Rate Shading

allows shaders to focus processing power on areas of rich detail, boosting overall performance.

New memory system featuring ultra-fast GDDR6 with over 600GB/s of memory bandwidth for high-speed, high-resolution gaming.
Hardware support for USB Type-C and VirtualLink:

a new open industry standard for next-gen VR headsets through a single USB-C connector.

New and enhanced technologies to improve performance of VR applications, including

Variable Rate Shading
Multi-View Rendering
VRWorks Audio
Nvidia GeForce RTX 2080 Ti Specs
| | RTX 2080 Ti FE | RTX 2080 Ti | GeForce GTX 1080 Ti |
| --- | --- | --- | --- |
| GPU Architecture | Turing | Turing | Pascal |
| Boost Clock | 1635 MHz (OC) | 1545 MHz | 1582 MHz |
| Frame Buffer | 11GB GDDR6 | 11GB GDDR6 | 11 GB GDDR5X |
| Memory Speed | 14 Gbps | 14 Gbps | 11 Gbps |
Pricing (in USD) on the latest Nvidia Turing-enabled RXT graphics cards stars at $499 for the RTX 2070, $699 for the RTX 2080, and $999 for the GeForce RTX 2080 Ti.
The Founders Edition NVIDIA RTX 2080 Ti will set you back a cool $1,200, while the 2070 FE will cost $799 and the RTX 2070 FE just $599. 3rd party partners including ASUS, EVGA, Gigabyte, MSI, Palit, PNY and Zotac are also expected to release GeForce RTX graphics cards as well.
Pre-orders on nvidia.com and at over 100 participating partners starts today for GeForce RTX 2080 Ti and GeForce RTX 2080, with availability starting on Sept. 20. GeForce RTX 2070 will start shipping sometime in October.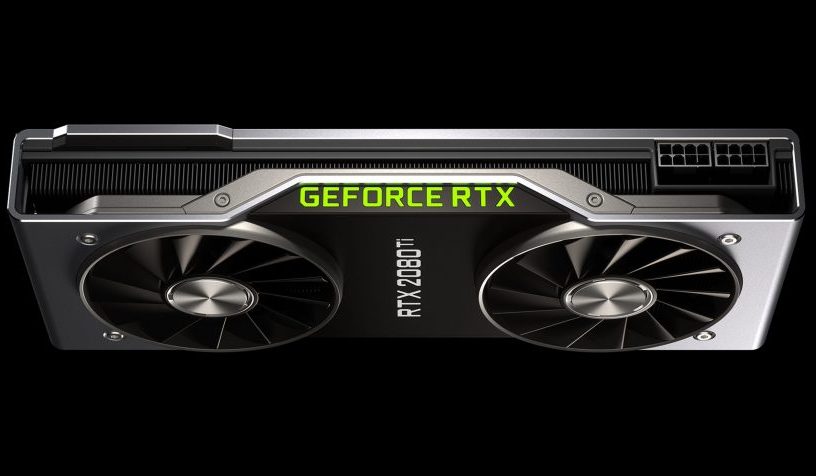 For once I am glad I waited and did not buy a GTX 1080 Ti for my upcoming PC editing rig build, in my attempt to break the "MacOS/Apple ProRes" chains and fully migrate all my editing needs to a PC, however, with this said, a GTX 1080Ti or a 1080 is still a perfectly fine GPU for a 4K editing machine.
At the moment, my interest in these new GPUs is purely from an editing perspective as I am not a gamer, but I sure wish I was, and I know many of you out there are, and that's awesome (it sure is a great time to be in both camps).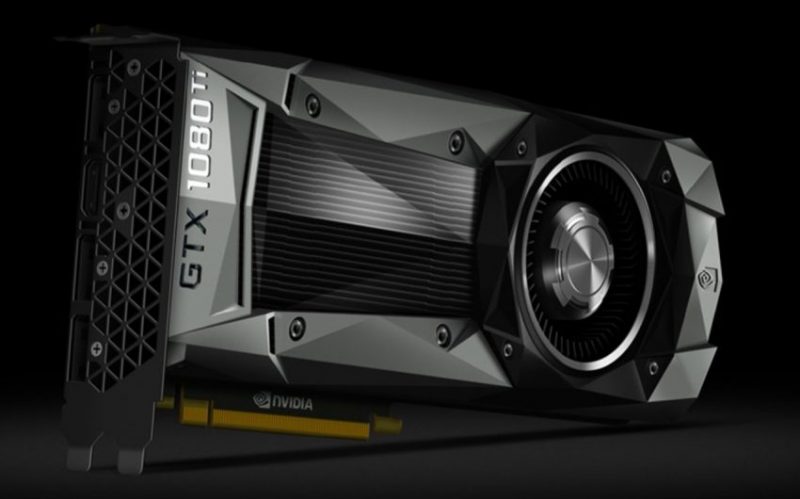 And sure, there will be plenty of tests putting Pascal vs Turing in the upcoming months in terms of Adobe Premiere Pro render times, 8K playback and a ton of synthetic benchmark tests measuring the benefits (or lack there of) of the new GeForce RTX graphics cards of the older, GTX Pascal based cards.
However, for those of you rocking solid editing machines with GTX 1080 or Ti's, the announcement and upcoming release of the new Turing GPUs does not automatically mean that you should list your GTX 1080 on ebay and fork over extra cash for a new RTX GPU, if the incremental benefit is not that great; and there is no way to know that until the new RTX cards start shipping and get put to the test.
However, if you are like me, and you are yet to build a PC for 4K editing or upgrade a much older editing machine, then the new GeForce RTX Turing graphics cards do make a compelling argument for huge (potential) improvements to your editing workflow. I will probably be getting the RTX 2080 as I don't think I can justify spending over a thousand pound sterling (the RTX 2080Ti is priced at £1,100 inc VAT in the UK) for a graphics card, at this moment. I am taking a bit of a – wait and see approach.
Hell, maybe now is even the best time to buy a used GTX 1080Ti… what are your thoughts on the new Nvidia GeForce RTX GPUs? Let me know in the comments below, I'd be interested to know.
For more tech details head over to Nvidia.
Claim your copy of DAVINCI RESOLVE - SIMPLIFIED COURSE with 50% off! Get Instant Access!