We are only a few days away from September and we finally have the first officially released 4K footage from the upcoming Blackmagic Pocket Cinema Camera 4K courtesy of Canadian filmmaker Mark Wyatt, who spend a few days with the camera in the incredibly beautiful forests on the West Coast of Canada.
There are no skin tones in this footage, as it is geared more towards dynamic range and seeing how the camera behaves in extreme conditions according to the limited information supplied alongside the video, which Blackmagic Design recently shared on their Twitter feed.
There's plenty of extreme lighting conditions of rainforests, ravines and just in general a lot of greens and detailed textures, which when shot in a backlit scenario can always pose a challenge to get right. There is just so much detail in any forest and just as Mark's footage shows, not surprisingly the Blackmagic Pocket Cinema Camera 4K shows impressive detail in the shadows as well as decent dynamic range.
Sure, you can spot noise in a few of the shots, but I'll let the pixel-peeping to you in the comments below.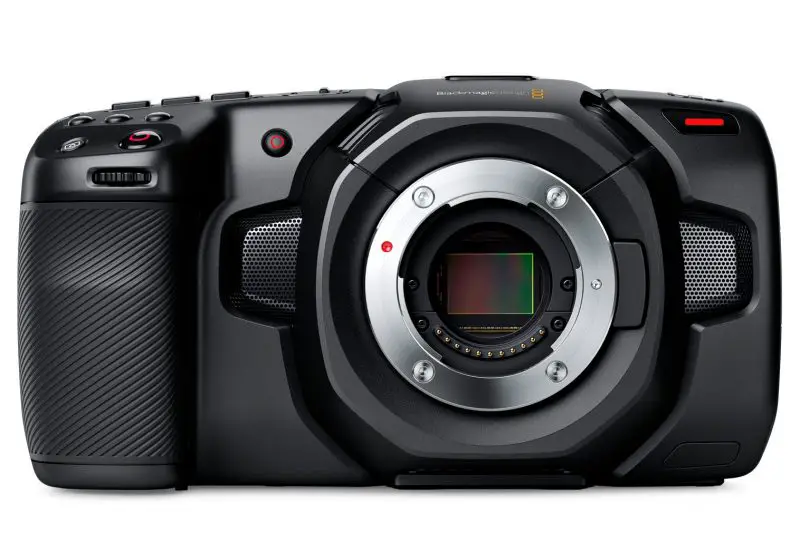 Mark shot RAW at various ISOs from 400 to 1250 and 2500. He used the Sigma 18-35mm f1.8 Art as well as the Rokinon 50mm T1.5 EF lens via a Metabones Speedbooster EF to Micro 4/3.
"The camera tests I wanted to do were in the forests and waterfalls on the outer West Coast of Canada. I was really interested in seeing how the new sensor would handle these harsh lighting conditions.

By increasing the ISO to an impressive 1250 and 2500, it allowed me to capture the dark moss-lined walls and unique emerald color, yet also hold onto the highlight detail of the top of the waterfall and sky. I feel most cameras would likely struggle with this scene."
Despite having the camera for just a few days, overall Mark says he is really impressed by it. Compared to much bigger cinema cameras, the weight and form factor of the Blackmagic Pocket Cinema 4K camera "is very liberating".
The screen is big and bright enough to use in daylight, which I found great for judging focus and exposure. And, the colours too on the screen, were also nicely represented. In fact, I would argue it is Blackmagic's best screen yet.
Blackmagic Pocket Cinema Camera 4K Features
Four Thirds sensor (native 4096 x 2160 resolution)
4K/60p
1080p/120fps (windowed)
MFT mount – active – can use Metabones Speed Boosters
13 Stops DR (claimed)
Dual Native ISO /Max ISO – 25600 for enhanced low light performance.
Lightweight Carbon fibre polycarbonate composite body
Multi function grip (a la DSLR) for quick access to:

recording start/stop,
still photos,
ISO, shutter, aperture,
white balance, power and more.

Built in SD, UHS-II and CFast card recorders.
USB-C expansion port
Can Record Directly to an external SSD or flash disk.
10-bit ProRes and 12 bit Raw

No ProRes Raw (not yet at least)

Full size HDMI output for monitoring
Mini XLR input with 48 volts of phantom power
3.5mm audio jack, headphone jack, and locking DC 12 volt power connection.
Built in 5" LCD touchscreen
3D LUTs can be applied for both monitoring and recording.
Uses Canon LP-E6 batteries for improved battery performance
Blackmagic OS as used in URSA Mini and URSA Broadcast cameras.
4th generation Blackmagic Color Science.
Supports remote camera control via Bluetooth.
Includes full license for DaVinci Resolve Studio
Price: $1295 – B&H
Available: September 2018
I am sure as we get closer to IBC 2018 (Sept 14-18th) there will probably be more Blackmagic Pocket Cinema Camera 4K footage released either shot by Mark or other filmmakers, who've had an early hands-on with the camera. September is also the estimated shipping month for the camera so things are definitely picking up speed around the BMPCC 4K.
UPDATE — 29/08/2018 — More official Blackmagic Pocket Cinema Camera 4K footage released:
"Models Walking in Daylight" by DP John Brawley
"Models Walking at Night" by DP John Brawley
Claim your copy of DAVINCI RESOLVE - SIMPLIFIED COURSE with 50% off! Get Instant Access!