Shooting stock footage is not that hard, and that's why everyone seems to be doing it. However, shooting high-quality stock footage that earns you good money is not such an easy task. Speaking from experience here, the video stock footage market is super-saturated and unless you find your own niche or present excellent work that is very hard to replicate, chances are, you best have another more dependable source of income for your video work.
However, global stock footage content marketplace Pond5 recently announced a plan to create the world's most compelling collection of royalty-free licensable video content shot exclusively on RED Digital Cinema professional cameras. You may recall that Pond5 also announced a similar collection of premium aerial footage shot on DJI drones by FAA certified pilots, which I reported on in this post here.
Filmmakers currently working with RED cameras or who fully own footage shot on RED are encouraged to apply to become a part of the program at http://pond5.com/red-cameras. Those selected for the launch of the collection will have their work promoted to a global audience and will also become eligible to receive free footage preparation services from the Pond5 team.
RED cameras are not cheap and getting more $$$ from your camera investment can go a long way to cover your camera payment or put some money in your pocket for accessories and other vital accessories that you will surely need.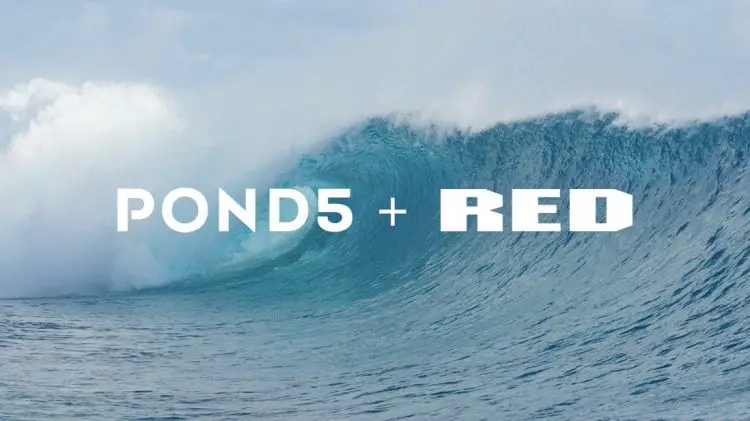 "The quality of the footage captured on RED cameras is really incredible, and it deserves to be spotlighted in its own channel," said Pond5 CEO Jason Teichman. "Filmmakers using these cameras are some of the best in the world, and they're making a significant investment in their craft, whether they're committing to the purchase of a RED camera or just negotiating access to one for a shoot.

This collection offers them a way to get exponentially more eyes on that work, while getting the opportunity to see an additional return on that investment."
As I mentioned earlier, the new Pond5 + RED initiative follows the recent launch of Pond5's DJI collection, continuing the brand's recognition of the gear and technology manufacturers that enable cinematographers to create their most captivating work and fully realize their creative visions.
It also offers the opportunity to repurpose the footage that didn't make the final cut on a particular project, giving it new life as creative content for other high-profile productions.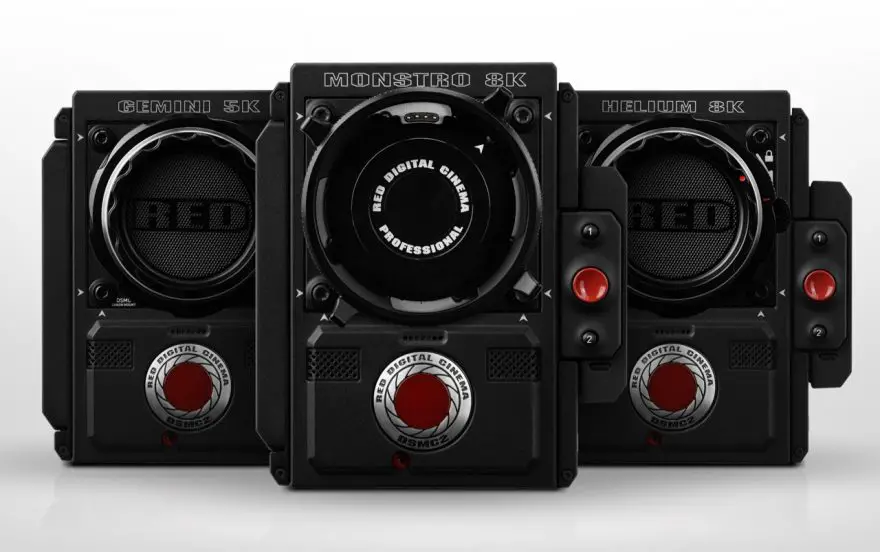 "Creating a special collection exclusively for RED footage on Pond5 is a perfect extension of our own 'Shot on RED' campaign, which includes a huge cross-section of major theatrical and broadcast releases," said RED President Jarred Land. "We're excited to collaborate with the Pond5 team to help promote artists working with our cameras and provide them with a new way to earn revenue from their work."
All applications received via the form now online at http://pond5.com/red-cameras will be considered for the launch of the new RED collection on Pond5, currently planned for later in 2018. Artists submitting will be asked to provide a link to their work along with details on which RED camera they shoot with.
Regardless whether you shot on a RED Monstro in 8K, or RED Raven in 4.5K or better yet – 4K on the RED ONE you can apply.
Both pre-existing work and new work will be considered, as long as the artist fully owns the copyright. Submissions will be judged on quality, creativity and category demand in the Pond5 marketplace.
Disclaimer: As an Amazon Associate partner and participant in B&H and Adorama Affiliate programmes, we earn a small comission from each purchase made through the affiliate links listed above at no additional cost to you.
Claim your copy of DAVINCI RESOLVE - SIMPLIFIED COURSE with 50% off! Get Instant Access!