As promised, the Canon EOS R was unveiled earlier today. The new EOS R and accompanying lenses, which I wrote about in my previous post here, represent Canon's first foray into the world of full-frame mirrorless technology, which apparently Canon are really proud of and they should be – it's where the world of pro photography is moving so they better move with the times or get left behind.
Canon's optics game has always been top echelon, after all they make some of the finest lenses in the business, and the new RF mount promised to be following those footsteps. Canon's new RF mount has the same size 54mm diameter as the existing EF mount, but a shorter back focus distance, which allows for lenses to sit closer to the focal plane.
This new optical formula has paved the way for higher performing lenses. The RF mount has 12-pin high-speed contacts that serve as the communication system that provides faster and more in-depth communication between the camera and lens over existing Canon mount systems.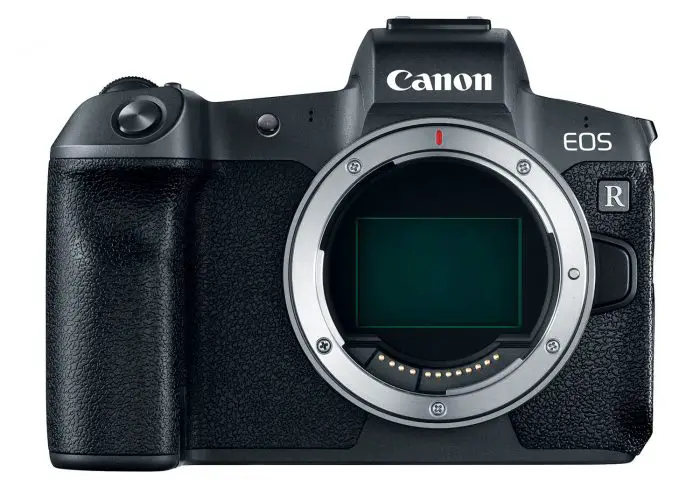 The new Canon EOS R system can also utilize EF, EF-S, TS-E and MP-E lenses (but not EF-M) through the use of mount adapters, one of which allows photographers to use an optional Drop-In Polarizing or a Variable ND filter adapter (which will be very useful in video); the other being a more traditional lens adapter.
As expected the new RF lenses announced are the Canon RF 28-70mm f2L, Canon RF 24-105mm f4L IS USM, Canon RF 50mm f1.2L, and the Canon RF 35mm f1.8 IS STM Macro.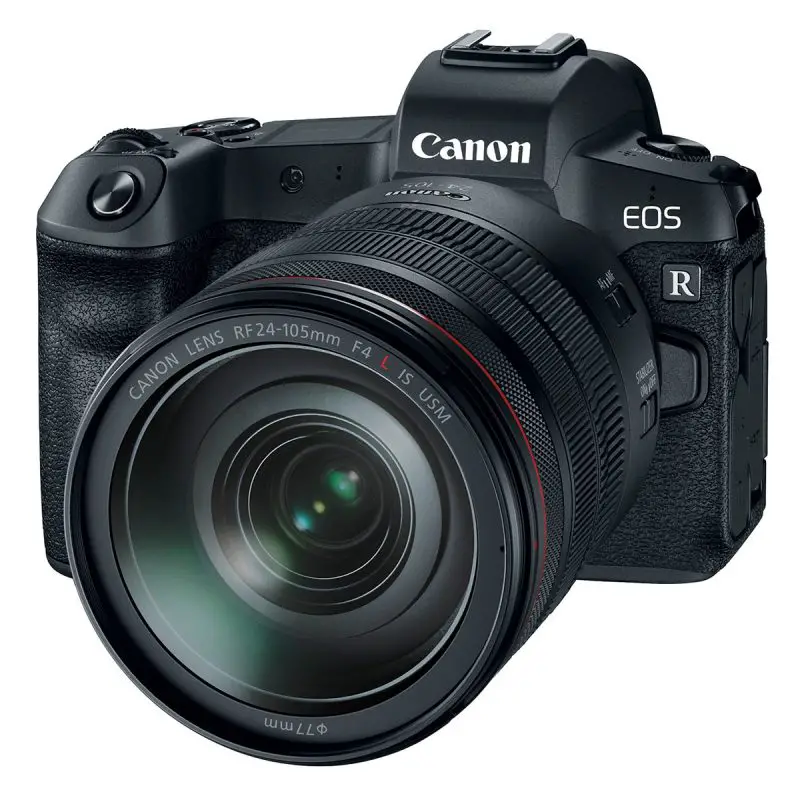 The Canon EOS R features a 30.3 megapixel CMOS sensor powered by the DIGIC 8 image processor supporting up to 8.0 frames per second continuous shooting in stills.
Dual Pixel CMOS Auto Focus is present alongside the ridiculous 5,655 manually selectable AF points (I am sure that Canon are using some clever and creative mathematics to come up with this marketing number), supporting AF at up to f/11 with a 384 zone (24 x 16) real-time metering system.
Canon says the EOS R boasts an incredible AF sensitivity in low light in as little as EV-6, but you'll need to use an f/1.2 lens for this purpose. When using the RF 24-105mm F4 L IS USM lens with the EOS R, the camera can focus in as little as 0.05 seconds with Dual Pixel CMOS AF, making it, according to Canon, "the fastest autofocus speed in the world."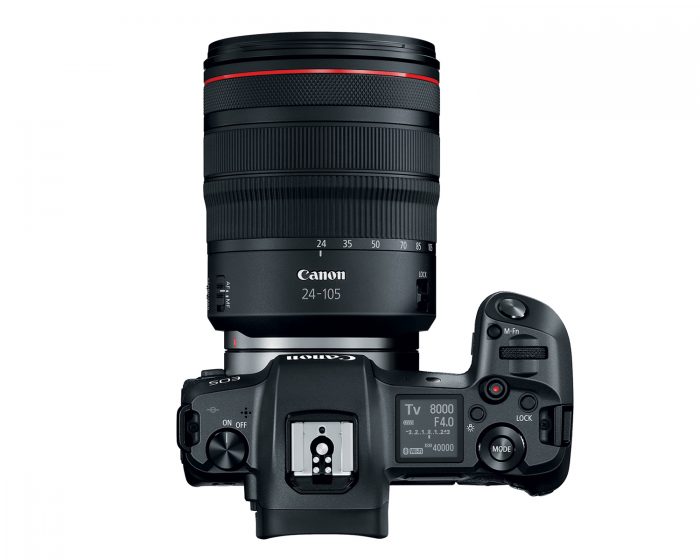 Of course, most of you here want to know what the EOS R can do in video mode. Well, as we know, it will max out at 4K UHD at 30fps, which is a shame since there is no 4K/60p, but this is the first "full-frame" mirrorless from Canon and I am sure there will be a more video oriented and much more expensive mirrorless camera announced at some point. The EOS R from all marketing materials is positioned as "best of both worlds" so, I fully expect a more video oriented version probably next year.
1080p/60 and 120p in 720p are the slow-motion maximum frame rates, which for a full-frame mirrorless camera in 2018 is far from impressive. 720p has been a dead resolution for more than 5 years, but this is Canon, and they are not innovators nor leaders in the world of mirrorless cameras, so the crippled video mode is expected.
The video codec is based on H.264 and 8bit 4:2:0 internal, in ALL-I (up to 480Mbps) or IPB compression. However, you get C-Log included and also, surprisingly a 10bit 4:2:2 output via HDMI, so if you want to get the maximum image quality out of the EOS R you'd need to get an external recorder such as the Atomos Ninja V.
The HDMI output (HDMI Type C – Mini, arghhh) is user switchable between 8bit or 10bit. With the latter you can't record anything on the SD card, only externally.
More on the 4K and other video features in this video here:
THE 4K CROP!
Yes, this is a Canon (non video camera) full-frame mirrorless camera released in 2018 and there is a 1.7x (or thereabouts) crop of the sensor when shooting in 4K. You can use EF-S lenses for a S35 crop, which is selectable, but in 4K you are doomed to a massive crop, which is not going to go well with a lot of people, who are insisting on the ability to record video in 4K on a full-frame mirrorless camera. Not happening with the EOS R. Get a Sony A7 III or A7sII for that.
Looks like a nice vlogging camera though – articulating touch screen, Dual Pixel AF – sure, for this purpose, the EOS R will surely not disappoint. Also, the SD card slots now supports UHS-II (finally), but that's not anything for Canon to brag about when their new full-frame mirrorless camera does not have any form of internal image stabilization. No IBIS, here folks. Sad really…
Canon EOS R Video Controls and Operation:
Speaking of vlogging – at least they've included a headphone jack, so that's that. The new drop-in filter adapter seems like a brilliant idea, but it will be expensive at $399 USD.
At launch, the Canon EOS R will be priced (surprisingly) at $2,299 USD for the body only version, the EOS R comes in much lower than expected, or alternatively $3,399 when sold in a kit the 24-105mm F4L lens. The Canon EOS R is expected to start shipping sometime in October and pre-orders start on September 12th.
For full specs head over to Canon.
Claim your copy of DAVINCI RESOLVE - SIMPLIFIED COURSE with 50% off! Get Instant Access!