Wooden Camera announced quite a few new products at IBC 2018, which was weeks ago, but as we are catching up with some of the announcements we missed, today is as good of a day as any for them. Some of you may have already seen our IBC 2018 coverage with Wooden Camera where we spoke to Ryan from WC (see link here for video), who showed us their new Zip Box Pro matte box prototype and new BMPCC 4K cage and accessories, including their new Power Pro plates.
Wooden Camera also announced their new ARRI LPL mount for RED DSMC 2 cameras at IBC 2018. The ARRI LPL Mount for RED DSMC2 cameras allows the new ARRI LPL Signature Primes, which cover full-frame+ sensors, to be used with the RED Monstro 8K VV. The mount is easy to swap, thanks to the 4 captive screws, and it does not have to be sent to a service centre (as with all RED mounts, you can do it on your own, as long as you use common sense and perform the procedure in a clean environment).
The Wooden Camera ARRI's LPL To PL Adapter is also compatible allowing easy change from standard PL lenses to LPL lenses. An external LDS-2 port is there but not currently active. Once external LDS-2 metadata workflows are created, this port can be connected to a metadata recorder.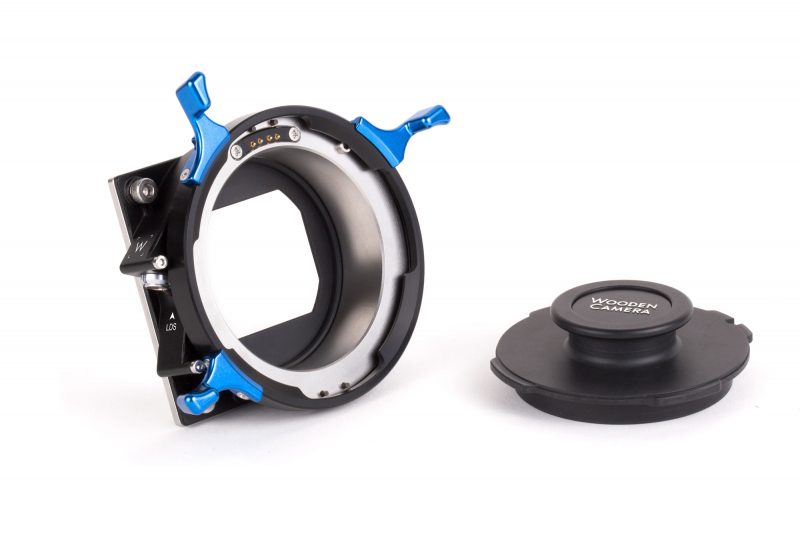 The Wooden Camera LPL Mount for RED DSMC2 cameras is also compatible with the RED Helium 8K S35, Gemini 5K S35, Weapon 6K/8K, Epic Weapon (Epic-W), Scarlet Weapon (Scarlet-W), Raven, and other DSMC2 cameras. Interestingly enough you can also use it with original DSMC1 cameras like Epic, and Scarlet.
The ARRI LPL mount for RED DSMC2 is priced at $1,295 and can be pre-ordered from Wooden Camera's website here.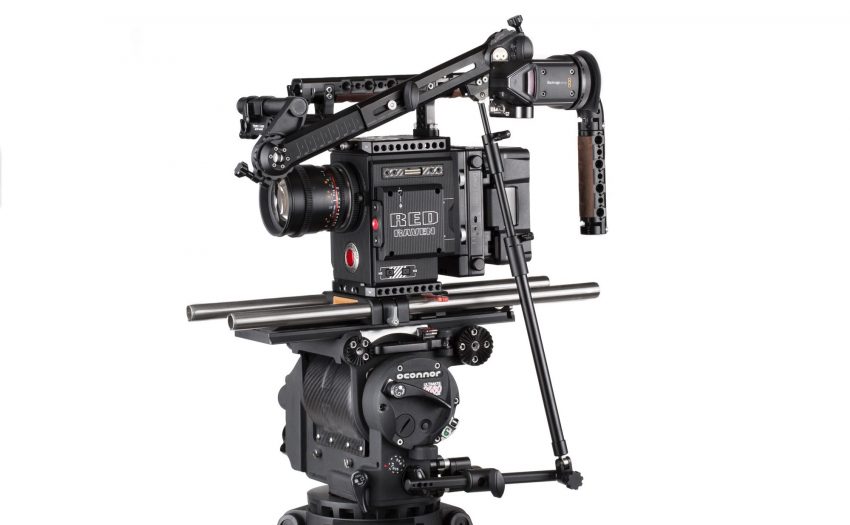 In addition to the LPL mounts and adapters, Wooden Camera also have a new Eyepiece (EVF) Leveler Bracket Base for O'Connor Pan and Tilt Heads. The Eyepiece levelling system allows camera operators to preserve the level of their EVF when more aggressive tilts are required; this prevents you from hunching over the setup or flat-out not being able to look through the eyepiece.
The Eyepiece Leveler Bracket mounts on to O'Connor pan and tilt tripod heads and allows for the attachment of eyepiece levelers, such as the Wooden Camera Eyepiece Leveler Telescoping Arm. The Telescoping Arm ranges from 12 inches to 24 inches when fully extended and is compatible with viewfinder arms featuring an ARRI standard leveler mount such as the WC AIR EVF Extension Arm.
Wooden Camera EVF Eyepiece Leveller demo:
The Wooden Camera Eyepiece Leveler base bracket is available for $450 from authorised dealers such as B&H or directly from Wooden Camera.
For more information and full specs head over to WoodenCamera.com.
Claim your copy of DAVINCI RESOLVE - SIMPLIFIED COURSE with 50% off! Get Instant Access!