Most of you probably remember the original LUMU Power light meter for iOS devices that was Kickstarted by Slovenia-based Lumulabs over three years ago, and now Lumulabs are back with the sequel. The new Lumu Power 2 is a completely new light meter that can measure Colour Temperature of Flash in addition to other features, supported with original Lumu Power.
Lumu Power 2 gets a new colour sensor and additional fast response photodiode, coupled with a powerful software. Every unit comes with traceable calibration certificate and gets regular free over-the-air updates.
Unlike the original Lumu Power, cinematographers can now choose between three different models, starting from $249. And the good things is, if you want to move up to the Power (priced at $399), or the Pro ($499) model – you simply can upgrade with purchasing the additional features within the Lumu app on your iPhone, no need to buy a separate Lumu Power 2 – pretty clever feature here.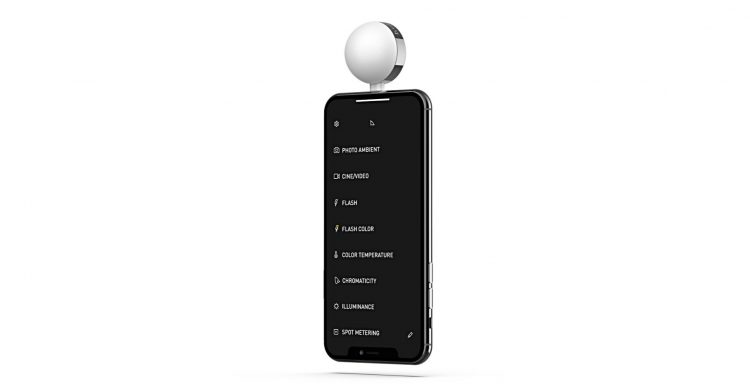 "In today's market, many products attempt to attract buyers with countless features and unusual forms. Lumu Power has everything it needs and nothing more…"
Thanks to its stainless steel unibody construction and polycarbonate lexan diffusers, the Lumu Power 2 should serve you in your lighting endeavours for many years, plus each light meter is assembled and tested by hand.
Lumu Power incorporate two state of the art sensors. True colour sensor, based on the colour standard CIE 1931/DIN 5033, and fast silicon photodiode capturing light at astonishing 750 000 measurements/second. Each Lumu is calibrated before leaving the manufacturing line and comes with calibration certificate.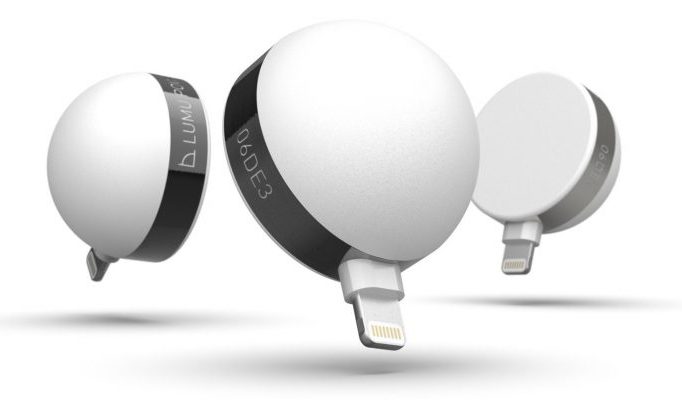 LUMU Power 2 Models and Features: 
PRO – $499
Ambient Exposure
Flash Exposure
Cine/Video
Illuminance
Chromaticity
Color Temperature
Flash Color Temperature
POWER – $399
Ambient Exposure
Flash Exposure
Cine/Video
Illuminance
Chromaticity
Color Temperature
LITE – $249
Ambient Exposure
Flash Exposure
Cine/Video
At the moment, the Lumu Power 2 is compatible only with Apple iOS smart phones with a lightning connector (iPhone 8, iPhone X, XS, XR included).
If you already own the original Lumu Power or the Lumu Lite you can participate in their Upgrade Program here and get a discount towards the purchase of a new Lumu Power 2.
Up until the end of November, Lumulabs are also giving a free Chipolo CARD bluetooth tracker that lets you find anything from you wallet to keys or even your car in a crowded parking lot, when you buy any light meter from their website. What is a Chipolo Card?
To order your Lumu Power 2 or get more details about specifications head over to Lumulabs. You can follow them also on Instagram for the latest updates.
Claim your copy of DAVINCI RESOLVE - SIMPLIFIED COURSE with 50% off! Get Instant Access!