Getting a video production into post-production and avoiding common pitfalls is a dreaded territory for many filmmakers. As acquisition equipment and formats evolved, over the past 10 years, the world for post-production has changed dramatically.
What was once reserved for the highest echelon of film and TV professionals, and consisted of to a handful of standardized codecs, formats and camera options, has become extremely accessible in both financial terms, and also technical knowledge.
I remember a few years ago, when I shot my debut no-budget feature film, I quickly realised I was on a rather treacherous path from acquisition to delivery, navigating a world of exports, EDLs, XMLs, intermediate codecs, sound design and much more that was mostly unfamiliar to me at that point. It was an invaluable learning experience nonetheless.
The problem is that the world of modern post-production is way too vast to be encompassed into a single place, but Frame.io nonetheless have put in the hard work and compiled over 100,000 words of real-world post-production knowledge from leading post-workflow professionals.
And the best part is that it is all free – all you have to do is to dive in and learn.
For the past several months, we have partnered with some of the most talented and experienced filmmakers on the planet to create a resource for post-production professionals that truly earns the title "The Ultimate Post-Production Workflow Guide."
In their own words, Frame.io say their "goal is to create the most comprehensive workflow resource on the web and offer it to filmmakers for free."
One place to find all the most important workflow information without the fluff, integrated into a single narrative, with case studies to provide real-world examples.
Here is a sample of the top contributors to the workflow guide: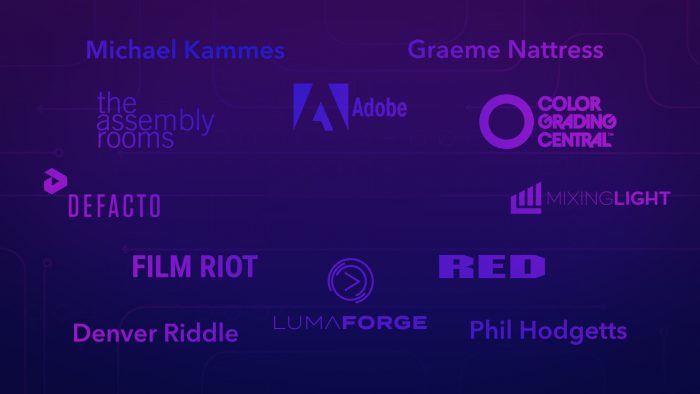 The Frame.io Workflow Guide is comprised of 9 chapters from Capture, to Prep, Edit, Conform, VFX, Colour, to Sound and Delivery and also includes Case Studies to illustrating details of a range of different workflows, from Hollywood tentpoles to wedding videos, so you can see the trade-offs.
Codecs Comparison in Frame.io:
You can dive in the Frame.io Workflow Guide via this link here.
Claim your copy of DAVINCI RESOLVE 16 - SIMPLIFIED COURSE with 50% off! Get Instant Access!