The original Tokina AT-X 16-28mm for APS-C crop sensors was my go-to wide-angle zoom when I had a Canon 7D way back in the day, and for many years prior and since, Tokina have been known to release excellent wide-angle zoom lenses that offer good ergonomics and image quality seems to improve with every generation. The 16-28mm I had was a bit soft wide open, but apparently this is rarely the case with their new Tokina Opera 16-28mm f/2.8 FF – offering full-frame sensor coverage and some serious wide-angle coverage.
Inspired by the focal length and aperture of the widely acknowledged Tokina AT-X 16-28mm F2.8 PRO FX lens, the new Tokina Opera 16-28mm f/2.8 FF has been developed with the same concept as the already released Tokina Opera 50mm f/1.4 FF to offer the photographers and video creators another contemporary tool for their work.
The new Tokina Opera zoom is priced at $699 and has a built-in lens hood, three aspherical elements and a 9 blade aperture, which combined with a constant f2.8 aperture offers smooth and pleasing bokeh effect in blurred backgrounds. If you are into photography and are using a Nikon or Canon full-frame DSLR, this lens can be the perfect tool for landscape, architecture, and/or night sky/time lapses.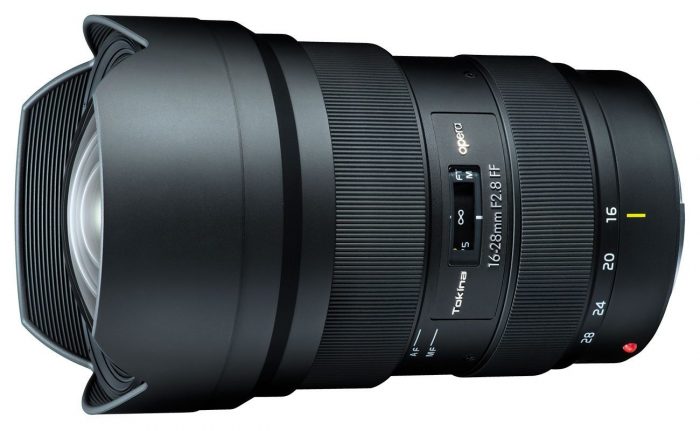 Tokina Opera 16-28mm f2.8 FF Features/Specs
Focal Length: 16-28mm
Sensor Coverage: 35mm Full Frame
Constant Aperture f2.8 through zoom range
Optical Construction: 15 Elements in 13 Groups
3x Aspherical Elements
3x Low Dispersion Elements
Multi-Coating
Built-in Lens Hood
Silent Drive DC Motor Autofocus System
Aperture Blades: 9
Automatic Aperture: Yes
Manual Aperture Ring: No
Angle of View: 107°6′-76°52′
Minimum Focusing Distance: 0.28m
Macro Ratio: 1:5.26
Focusing Mode: Automatic
Manual Focusing Ring: Yes
Autofocus Switch: Clutch Ring
Focusing Type: Internal Focus
Dimensions/ Weight: 89 x 133.5 mm // 940g
Available in Nikon F or Canon EF mount
Price: $699 at B&H / Adorama
Expected to ship in March 2019.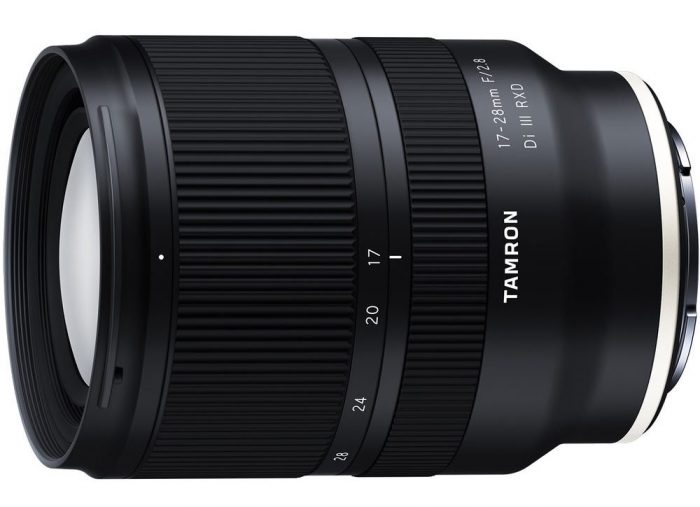 In the run-up to the CP+ photography trade show in Japan next week, Tamron also just announced three new lenses – two for Nikon and Canon DSLR bodies and one wide-angle zoom for Sony FE that Sony A7iii video shooters and photographers should definitely check out. While there are no official prices or availability details as of yet, its worthwhile to check them out and maybe put on a wishlist or two.
Tamron 17-28mm F/2.8 Di III RXD Sony FE (Model A046)
The Tamron 17-28mm f2.8 Sony FE has a rather uncommon small diameter for a high-speed ultra wide-angle zoom lens, as witnessed by its modest 67mm filter size. It offers full-frame sensor coverage and is much more compact and light weight compared to similar lenses in its class.
The Tamron 17-28mm Sony FE also sports a fast f2.8 constant aperture throughout the entire zoom range, while at the same time delivers high-resolution and contrast edge to edge. It can focus at just 7.5 inches and its AF drive system is powered by the RXD (Rapid eXtra-silent stepping Drive) stepping motor unit, enabling it to deliver high-speed, high-precision and superbly quiet operation suitable for shooting video as well as still photographs.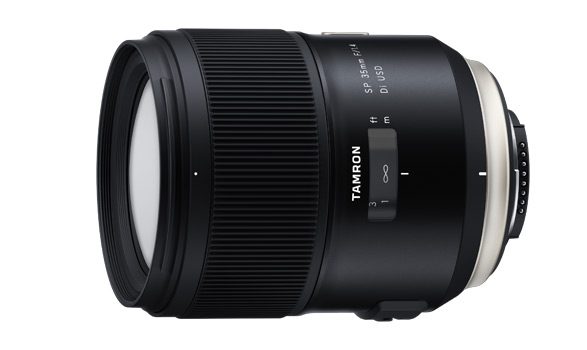 Tamron SP 35mm F/1.4 Di USD (Model F045) 
The mark the 40th anniversary of the SP series, Tamron announced the development of the SP 35mm F/1.4 Di USD (Model F045) to satisfy the need for a budget-friendly standard lens that is of capable of producing images of high-resolution image quality and beautiful, appealing background bokeh thanks to its fast f/1.4 aperture and high-speed, high-precision AF functionality offering exceptional reliability.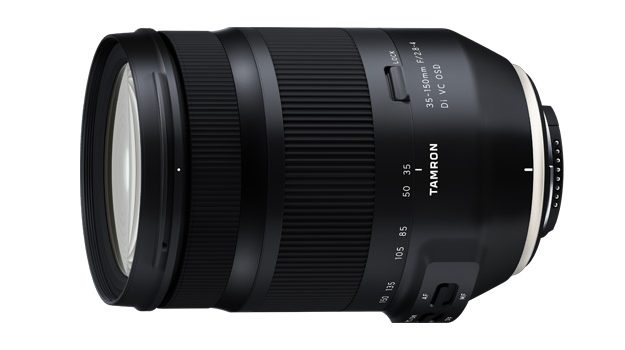 Tamron 35-150mm F/2.8-4 Di VC OSD (Model A043)
Designed for fast handling and easy transport, this new portrait zoom offers a fast f/2.8 aperture at the wide-angle end while maintaining a bright F/4 at the telephoto end. For close-focusing, the MOD (Minimum Object Distance) is 0.45m (17.7 in) across the entire zoom range. To maintain high image quality and sharp images, Tamron have implemented LD (Low Dispersion) glass elements and aspherical lenses into the optical design of their new 35-150mm f2.8-f4 VC OSD. The lens is also stabilized (VC) and features a Dual MPU (Micro-Processing Unit) system, which assures optimal AF performance and effective vibration compensation.
Tamron will display these new lenses at CP+ 2019 from February 28 through March 3, 2019.
Claim your copy of DAVINCI RESOLVE - SIMPLIFIED COURSE with 50% off! Get Instant Access!