Just yesterday and very much under the radar (much like with the latest MacBook Pro refresh) Apple quietly updated the iMac and iMac Pro line with faster processors and a new top-end graphics card option.
Creatives lusting after an Apple iMac machine can now get up to 8-core Intel 9th-generation processors for the first time and powerful Vega graphics options, delivering "dramatic increases" in both compute and graphics performance. Radeon Pro Vega graphics come to the 21.5-inch iMac, delivering up to "80 percent faster graphics performance".
The 27-inch iMac with Radeon Pro Vega now delivers up to 50 percent faster graphics performance, ideal for pros with graphics-intensive workloads, such as developing 3D content, photo and video editing with complex effects or designing high-resolution games.
To put this into perspective, a nicely spec-ed (for 4K video editing) iMac 2019 with 5K Retina and a 3.6GHz 8-core 9th gen Intel CPU, Radeon Pro Vega 48 with 8GB HBM2 memory, 1TB SSD and 32GB of RAM will cost you a bit over $4200.
Apple iMac lineup Refresh of March 2019:
The 21.5-inch iMac get 8th-gen quad-core, and for the first time 6-core processors, delivering up to 60% faster performance.
The 27-inch iMac gets 9th-gen 6-core and 8-core processors, delivering up to 2.4x faster performance.
The 4K and 5K displays in the iMac line as well as design remain the same. With up to 14.7 million pixels, 1 billion colours, 500 nits of brightness, P3 wide colour gamut and an incredible viewing angle, iMac's Retina display delivers an immersive front-of-screen experience especially when it comes to photo editing or editing 4K video at full resolution.

In another blink-and-you'll-miss-it moment, Apple also added a $700 graphics card upgrade option giving iMac Pro users an option to spec their machine with the Radeon Pro VEGA 64X with 16GBs of HBM2 memory. The previous top option was the "regular" Vega 64 GPU with 16GBs of HBM2 RAM.
With no sight or concrete info of what exact components we'll see in the elusive Mac Pro 2019, we'll have wait at least until WWDC 2019 in early June where a lot of people (including myself) are hoping for some sort of a teaser for the new Mac Pro… but of course, this is Apple, so it may not happen.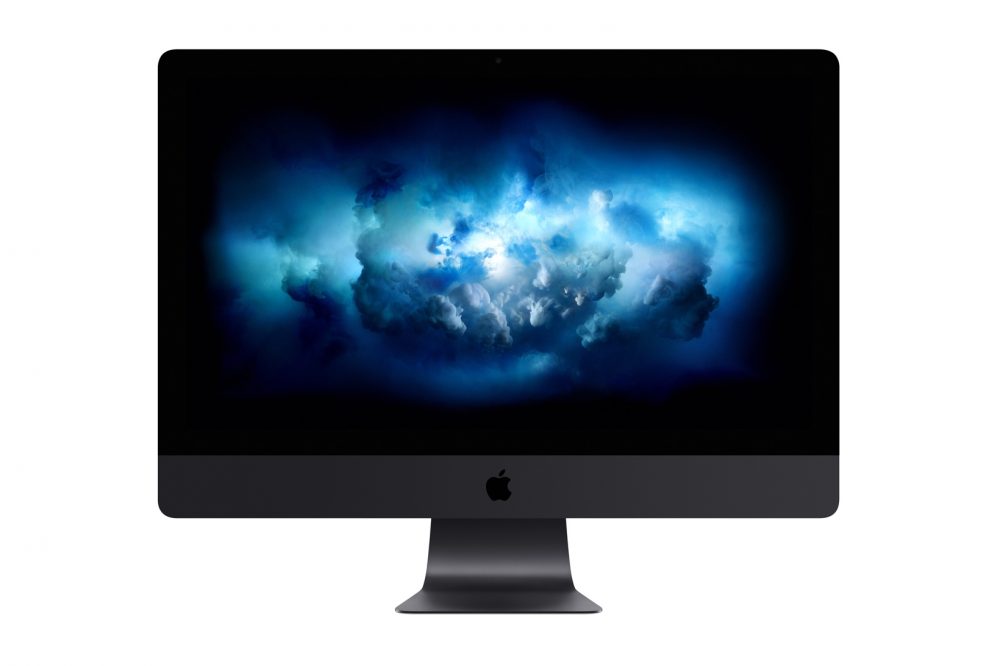 This latest iMac refresh may be a bit "meh", but those 9th generation processors are no slouches, and unless you're ready to pony up for an iMac Pro right now, for those of you rocking 27-inch iMacs this update is the best you'd get from a Mac machine for video editing until the new Mac Pro makes an appearance.
The new 21.5-inch iMac with Retina 4K display starts at $1,299 (US) and the new 27-inch iMac with Retina 5K display starts at $1,799 (US). Both are available to order starting today from apple.com and in Apple Stores as well as through Apple Authorized Resellers such as B&H (pre-order link here) next week.
Disclaimer: As an Amazon Associate partner and participant in B&H and Adorama Affiliate programmes, we earn a small comission from each purchase made through the affiliate links listed above at no additional cost to you.
Claim your copy of DAVINCI RESOLVE - SIMPLIFIED COURSE with 50% off! Get Instant Access!