Panasonic have just confirmed they will release the promised paid firmware update for their new Lumix S1 full-frame mirrorless camera adding V-Log and 4K 10bit 4:2:2 internal recording in July 2019.
Back in February this year, Panasonic released the full specifications for their new Lumix S1 and S1R with the promise of letting us all know when they plan to release the paid firmware update to the S1, giving video users 10bit 4:2:2 (albeit Long-GOP) internal recording and the coveted V-Log. This will be the EVA1 "full V-Log", not the GH5/GH5S – V-Log L variant.
So, come July 2019, those of you that will be picking up a Lumix S1, will be able to purchase the paid firmware upgrade for the S1 unlocking the aforementioned advanced video recording functionality for an undetermined $$$ amount at this point. Panasonic go on to also say that the S1 optional Software Update Key will be available for purchase from authorized Panasonic dealers, but at this point they have not released the price for it.
I'd be surprised if it is over $100, but any amount is a guestimate at this point. For reference, the GH5 V-Log L paid firmware was priced at $99.
The Panasonic/Lumix S1 July 2019 Firmware Update will include:
4K/24/25/30p 10bit 4:2:2 internal recording
4K/60p 10bit 4:2:2 output via HDMI
Full V-Log recording
The Panasonic S1 is the more video oriented hybrid Lumix full-frame mirrorless camera of the two models announced (the other being the S1R with a 47.3 megapixel sensor), and features a 24 megapixel sensor with full-pixel readout in 4K.
Upon shipping next week the S1, will be able to record 4K/50 and 60p, but in 8bit 4:2:0 and a 1.5x crop, while in 4K/24, 25, and 30p the S1 will use the full sensor. The 4K recording is UHD (3840 x 2160) to be more precise, and not DCI 4096 x 2160. Both the S1R and S1 record onto either SDXC or XQD cards.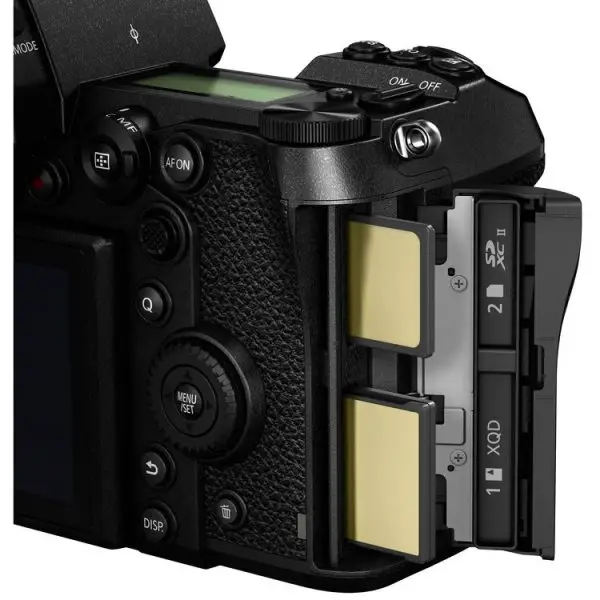 Panasonic also recently uploaded quite a few very useful tutorials on all aspects of their new Lumix S1 and S1R series.
For a full list head over to the PanasonicLumixVideo Youtube channel. See a few examples below.
How to Customize AF for Video on the Lumix S1:
Using the DMW-XLR1 audio adapter (from the GH5/GH5s) with the Lumix S1:
Adapting various lenses to the Lumix S1:
The Panasonic/Lumix S1 is expected to commence shipping this week at around $3,399 from B&H in a kit with their 24-105mm f4 lens, or $2499 body only.
What are your thoughts on the new Panasonic full-frame lineup? Are you considering upgrading from a GH5 or maybe even jumping ship from Canon or Sony? I'd be interested to read your thoughts in the comments below.
Disclaimer: As an Amazon Associate partner and participant in B&H and Adorama Affiliate programmes, we earn a small comission from each purchase made through the affiliate links listed above at no additional cost to you.
Claim your copy of DAVINCI RESOLVE - SIMPLIFIED COURSE with 50% off! Get Instant Access!