Just last month, innovative lighting manufacturer Rayzr announced a new lineup of RGBWW LEDs called the MC Series, and now they are expanding the range with a new and more powerful Rayzr MC 400 MAX.
Rayzr are the ones behind the beloved Rayzr 7 LED fresnel, and their latest MC Multi-Color Series advanced RGBWW LED Soft panels are making significant inroads into the crowded pro-level RGBWW market.
The new Rayzr MC 400 MAX boasts an impressive output of 10,000 lux brightness with a smooth 120 degree throw at just 400 Watts power draw.
The new MC 400 MAX keeps the same dimensions as the 2×1 MC 200, but doubles its output by using 8 ultra-silent active cooling fans to keep 400W of power in a cool and controlled environment for long term stability.
The MC 400 MAX shares the MC Series DNA featuring an extended colour temperature range allowing users to adjust Kelvin temperature from 2400K to 9900K.
The Rayzr MC 400 MAX has a really nice soft light output thanks to the integrated diffuser and a wide 120 degree beam angle making for an uniform beam field and a truly soft light quality.
WiFi and DMX are also built-in, making the MC series RGBWW LED soft panels easy to control while providing intuitive integration well into any environment.
Users can also power the MC 400 MAX with 2x standard 14.4V V-Mount batteries at full brightness when shooting out of the studio.
The MC 400 MAX is also a good option for those frequently shooting very high frame rates of 1000fps or more; according to Rayzr, their newest MC series LED is rated "…for any frame rate and shutter angle without flicker."
Being a true RGBWW soft panel, the MC 400 MAX allows you to manipulate color to suit every shooting scenario by full adjustment of HSI values (Hue angle, Saturation, Intensity), x/y coordinates, RGBWW values or by selecting a digital GEL filter from our built-in filter library of more than 300 classic gels.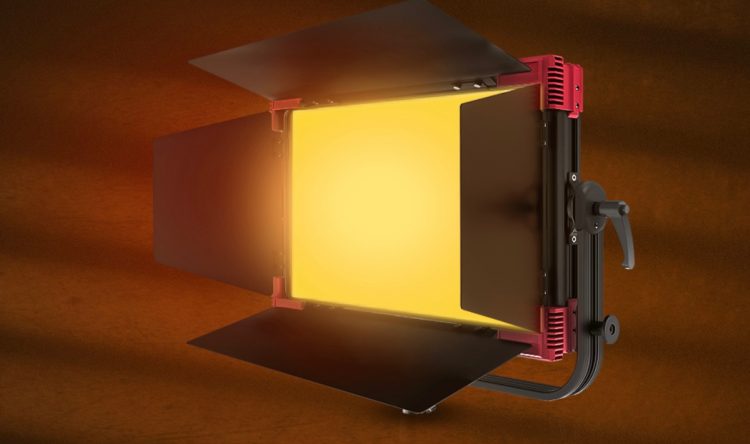 The MC 400 MAX comes with a range of pre built-in adjustable lighting effects such as Party, Candle, Club, Cop Car, Fire, Fireworks, Light strobe, Lightning and Television.
Rayzr MC 400 MAX Specifications
LED Source: RGBWW
TLCI: 96-98 – CCT mode
Color Rendering Index CRI: up to 95 – CCT mode
Max. Illumination:

5600K: 9433 lux at 1 meter
4400K: 9209 lux at 1 meter
3200K: 6880 lux at 1 meter

Beam Angle: 120°
Color Temperature:
Power Variation: 0-100% Variable
Power Consumption: Max. 400 W
Input Voltage Range: 12-24V DC
Input Current Range:

33.3 A Maximum
16.7 A Nominal

AC Power Supply:
V-mount Battery:

12-24V × 2, Current Range≥12.5 A

DC power plug: XLR-4
DMX:
Thermal Design:
Protection Class: IP 20
To celebrate the release of their latest MC series LED light, Rayzr are offering the new MC 400 MAX LED at a generous €200 Off discount until 27th May.
During the promotional period from today to 27th May, the MC 400 MAX can be ordered for €1,599 (€1,799 after) directly from Rayzr.
Claim your copy of DAVINCI RESOLVE - SIMPLIFIED COURSE with 50% off! Get Instant Access!