SmallHD kicks-off their Cine Gear 2019 presence with a big announcement! The North Carolina-based monitor maker just announced the world's 1st wireless 13 and 17-inch daylight viewable production monitors that are set to tremendously improve the on-set experience for your focus puller and/or director/client.
SmallHD call their new 13-inch 1303 HDR Bolt Sidekick production monitor a "focus puller's dream machine". Thanks to its 1500nit daylight viewable 1920 x 1080 IPS LCD display, the 13 inch production monitor is tack-sharp and conveniently sized, however unlike its regular 13 inch SmallHD 1303 HDR production monitor brethren, it now comes with an integrated Teradek Sidekick II receiver.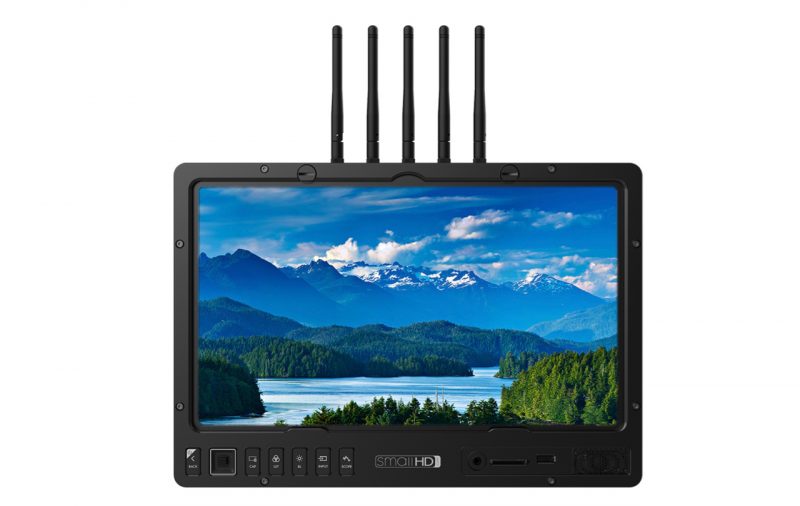 This makes the 13RX automatically compatible with the Teradek Bolt 500, 1000, and 3000 transmitters, eliminating the hassle of running SDI cables and saving you precious time on set. The SmallHD 13RX production monitor can also display lens control data for Teradek RT wireless FIZ systems.
You can also pair this production monitor with SmallHD TX monitors in addition to the aforementioned Teradek Bolt 500, 1000, and 3000 transmitters. The SmallHD 13RX also has addition dual SDI Inputs and Outputs, as well as HDMI out, robust signal/power options, and a generous 177 degree horizontal and vertical viewing angle.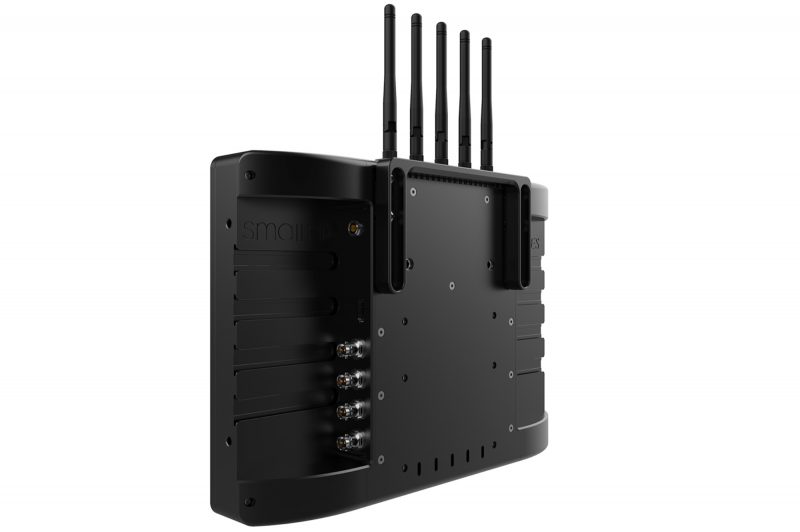 The colour depth is 10bit and the display supports 93% of the NTSC colour gamut, while the 166 ppi pixel density should give you plenty of detail to rely on focus and exposure, which is also aided by the full set of pro monitoring features such as false colour, waveform, peaking, vectorscope, 3D LUT support and dedicated tactile buttons on the front.
For those that want a bit more real estate and 100% DCI-P3 colour gamut support, then you should look at the other new production monitors – the SmallHD 17RX or as it is also known – the SmallHD 1703 P3X Bolt Sidekick.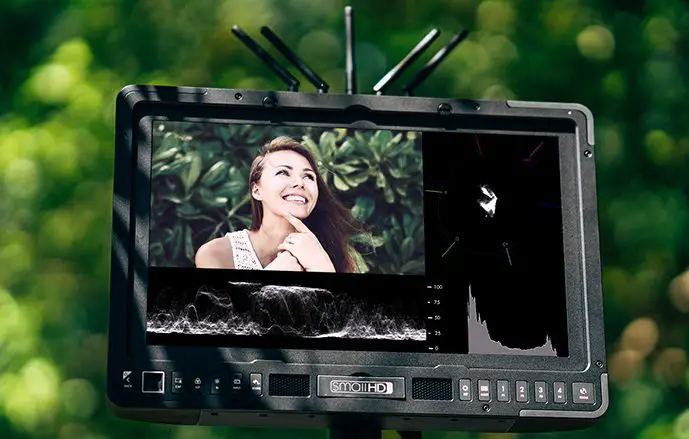 The 17RX is of course daylight viewable thanks to its 1080p 1000nits display, 100% DCI-P3 color accurate, and more streamlined than ever. With a powerful 3D LUT engine and built-in Teradek wireless receiver, the 17RX is a video village with a fantastic display.
The 17RX comes equipped with a reference grade, daylight viewable display with 100% DCI-P3 coverage, and a built-in Teradek wireless receiver.
SmallHD say that the 17RX "colour reproduction that rivals OLED technology" and the ability to send real-time 3D LUTs downstream, the 17RX saves time, eliminates clutter and provides cinematographers with an accurate view of the post-production look.
The 13RX and 17RX wireless production monitors are available to pre-order now at $5499 and $5699 respectively with shipping to commence in approximately 2-3 weeks time.
If you are at Cine Gear 2019 this year, you should definitely head over to the SmallHD booth #118 and check out their new wireless daylight viewable production monitors.
Claim your copy of DAVINCI RESOLVE - SIMPLIFIED COURSE with 50% off! Get Instant Access!