Things are heating up over at the RED camp as just days ago the company's founder Jim Jannard announced on h4vuser.net they are working on the Hydrogen Two smart phone, which is to be designed "virtually from scratch" with a new Chinese partner company "that is clearly more capable of building and supporting the product RED and their customers demand" compared to their previous partner company, which underperformed and contributed to the fiasco that the Hydrogen One was.
Jim's Hydrogen update post, which you can read in full here, also gave some insight into the issued the company faced with the H1 program, which  and the now defunct original cinema camera module for the H1.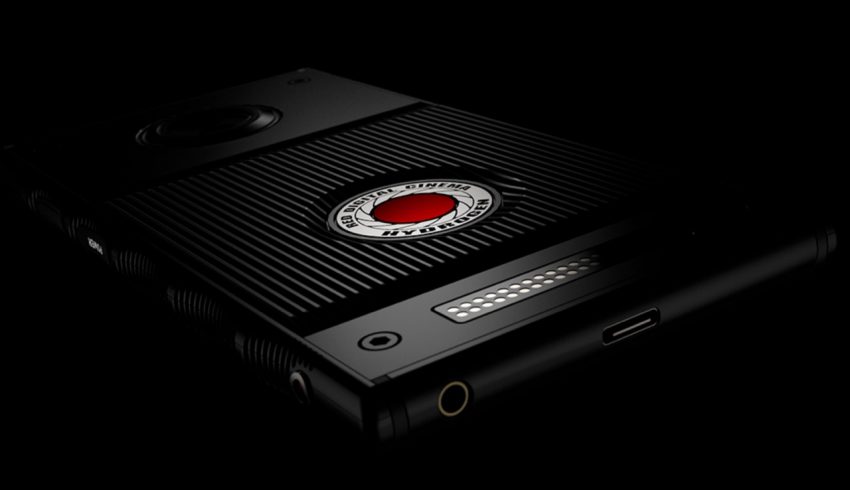 The Hydrogen Two is being methodically designed and crafted to surprise and exceed expectations… – Jim Jannard, RED Digital Cinema founder.
Their troublesome relationship with their Chinese ODM, prompted the RED to focus on the development of the H2 and its accompanying new cinema module/sensor dubbed Komodo, which has been the talking point on h4vuser and reduser communities since the early hours of the morning when Jarred Land teased this image:
The image of the front of the camera/Hydrogen cinema camera module comes in just days after Jarred teased another image, showing (for the first time ever on a RED capture device) a non-proprietary media slot – in this case Cfast 2.0, in addition to a headphone jack. See image below.
Both of these teaser images have been a hot topic of discussion within the RED community, and as we move closer to the end of Q3, we're bound to see and hear more updates.
Jim Jannard did also mention in his Hydrogen update thread, that the new RED Komodo will not be a threat to the existing camera ecosystem that RED users have invested thousands of $$$ in, and since it will be a more upscale consumer device, there will be imaging limitations. However, he did re-assure their existing customer base that the Komodo will be able to produce great images and be "a complimentary camera for cinema grade images at the highest level at lower pricing".
You can read the full post here, but in short, here is what Jarred shared about what the RED Komodo ISN'T.
– It is not DSMC3
– It is not a replacement for DSMC2
– It is not 8K VV
– It is not a Dragon or a Helium or a Gemini or a MONSTRO Sensor
– It does not have an HDMI port
– It does not use proprietary media
– It is not a "module"
– It is not under $5k, unless you own a Hydrogen.
– It has no XLR ports
– It does not have a fixed lens
– It's body does not weight more than 2 pounds.
– It is not larger than 4 inches in any dimension.
From this information, I believe it is safe to assume, or rather expect a few things about the upcoming "module"/camera, which I have summarized below.
NOTE: Do keep in mind that this is my own opinion, thoughts, inferences, expectations about the new RED Komodo, and I do agree and understand that yours may be quite different. And that's great, in fact, I'd love to read your thoughts on the Komodo in the comment section below.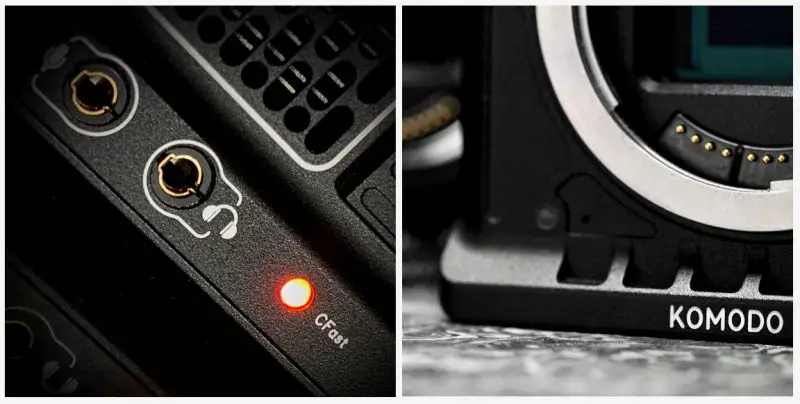 What I think the RED Komodo will be: 
Pro Camera Module for Hydrogen One and Two

H2 native support, H1 may require some bits or update

4K (4096 x 2160) DCI resolution at minimum

2K and maybe even 3K Anamorphic

MFT lens mount or Canon EF 
Sensor size – possibly MFT or smaller (think Raven)
Can be used as a standalone 4K Camera

Possible limitations – No raw, maybe just ProRes/H.264
No built in screen (this is what the H2/H1 is for)
RED would want you to use it with the H2

3.5mm headphone jack and 3.5mm Mic input

Now you can vlog with a RED camera!

Single CFast 2.0 media card

with backup recorded onto H2/H1
maybe even an SD card slot next to Cfast slot

Hydrogen 2 as a Dedicated Monitor device; attach directly on the back of Komodo without cables
Komodo will probably have USB-C, since there will be no HDMI:

this is to encourage users to use H2 as monitor, not a cheap HDMI one from amazon

Price:

$6,000-$8,000 standalone camera
$5,000 when bundled with the Hydrogen 2
Jarred also indicated they are working on getting the first Komodo batch shipped towards the end of 2019. In addition, he indicated that we will probably see the Komodo "pop up over the next few weeks and months in the hands of some very talented people banging on it to try and break it…"
So, what do you guys think about the new RED Komodo? Do let me know in the comments below and do check out the discussion over at reduser.net.
Disclaimer: As an Amazon Associate partner and participant in B&H and Adorama Affiliate programmes, we earn a small comission from each purchase made through the affiliate links listed above at no additional cost to you.
Claim your copy of DAVINCI RESOLVE - SIMPLIFIED COURSE with 50% off! Get Instant Access!