Adobe continues to improve their cross-device editing app Premiere Rush by turning into a more powerful and flexible platform that allows users to edit and share videos quickly and easily on the go from their smartphone, tablet or computer. The company just added an exciting new feature to the software called Speed.
In a nutshell, this new tool enhances the creative process even further by allowing users to manipulate the speed of their footage while maintaining control over the audio pitch as well as the range, ramp speed, and duration of the edited clip. Results that might be jarring are made seamless and smooth through the various options within the speed feature.
Speed adjustments in Rush are quick and simple. To adjust the speed, open the speed panel, select "Range Speed," and drag the slider. Speed ranges allow you to adjust the speed within a specific section of your clip. To create a range, simply drag the blue handles on the clip in the timeline or in the speed panel under "Range."
Keep in mind that the speed outside of your range is 100%, while inside the range is adjustable. As you drag the range handles, Rush will display the particular frame where the speed change takes full effect. This is handy as you can select the exact moment that you want your speed change to occur.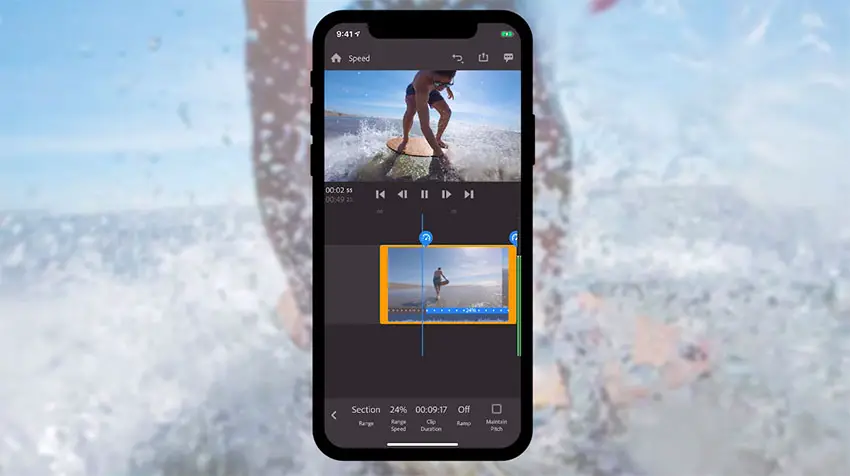 To progressively speed up or slow down in or out of your range, enable ramping. This helps smooth out speed changes which might otherwise seem jarring. In fact, Rush is the first mobile editing app with adjustable speed ramps. Speed ramps are set to .5 second by default, however, ramp length can be adjusted to any value.
For precise control, you can manually set a clip's duration. Rush will do the math and adjust your clip speed to the appropriate value. This functionality is especially useful for timelapses, but you can also use it for slow-motion videos as well.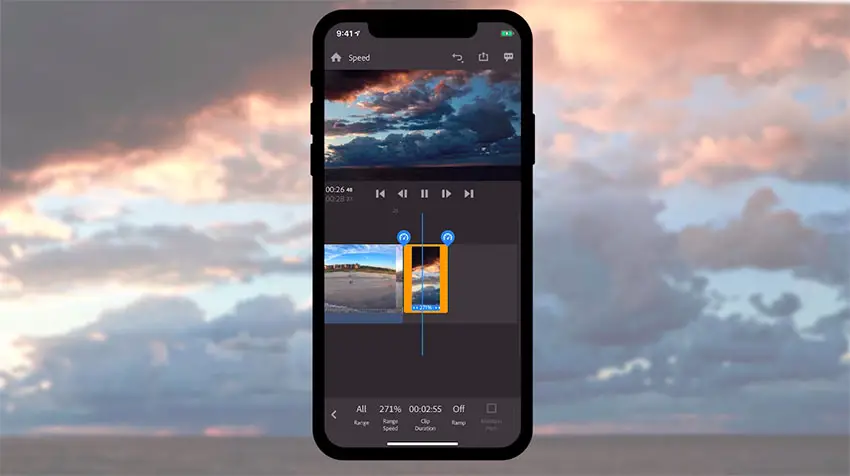 Last but not least, you can easily maintain the pitch of your audio while speeding up or slowing down your footage by enabling the "Maintain pitch" option in the speed panel.
That's the easiest and quickest way to preserve the original pitch of your audio at any speed. The feature is enabled by default, but can be turned off if you prefer.
Best of all, your speed adjustments will transfer seamlessly when opening your Rush project in Premiere Pro CC where you can continue the editing process and add final touches to your project.
To get the Speed feature, simply update Premiere Rush to version 1.2 that's already available to download via the iOS App Store and Google Play.
[source: Adobe]
Claim your copy of DAVINCI RESOLVE - SIMPLIFIED COURSE with 50% off! Get Instant Access!