It seems that lately there are more and more Blackmagic Design cameras showing up on the set of major productions. The list includes many Hollywood and big broadcast productions that have used Blackmagic cameras to some extent as either B/C cameras, crash cams, and even underwater cameras.
The original Pocket Cinema camera was used on countless Hollywood productions, including Jason Bourne, Avengers: Age of Ultron, Don't Breathe (an awesome horror film, be sure to check it out), Logan, and American Sniper.
Of course, Blackmagic cameras has mainly been indie filmmaker favourites ever since the original BMPCC 2.5K debuted back in 2012, however recently more and more established producers and production companies are entrusting their productions to the tiny, but powerful Pocket Cinema Camera 4K and other BMD cameras like the URSA Mini Pro, and it almost makes one wonder what the newly announced BMPCC 6K will do to the market, which Blackmagic Design have been disrupting for the past seven years.
Recently, Blackmagic announced that Canada based Echo Bay Media used two Blackmagic Pocket 4K cameras and a Blackmagic URSA Mini Pro on the all new Science Channel series, "Legends of the Deep." The underwater shots were captured by the BMPCC 4K cameras thanks to their compact size and helluva image quality and then DaVinci Resolve Studio was used for the final colour grade by Marc Bachli of Sim Post Toronto.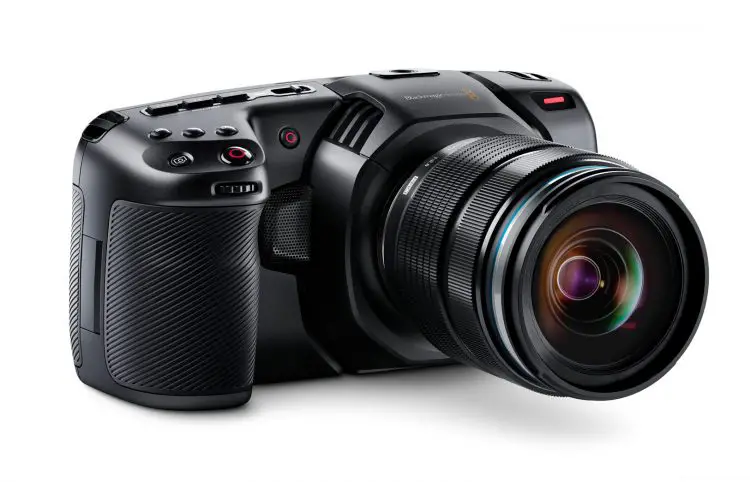 Wilson and Dupuis of Echo Bay Media shot in Belize and decided to go with the Pocket Cinema Camera 4K due to the camera's usability, portability, and cinematic footage that easily matched the other cameras in their shooting package.
"Leading up to the first shoot in Belize, we knew that we'd be filming from inside very small, confined three seat submersibles that are underwater for hours at a time. Space was at a premium, so we needed compact cameras that were incredibly reliable.

Due to the submersibles' size, there was often only room for the camera operator and two hosts, so we couldn't be there ourselves to help troubleshoot if anything went wrong. Fortunately, we were able to confidently rely on the Pocket Cinema Camera 4Ks to capture exactly what we needed in difficult underwater shooting conditions," said Wilson.
Controlling the lighting in underwater environments proved challenging enough for the team, particularly when an ancillary submersible is providing external light, so the Echo Bay Media team relied on the cameras' low light capabilities and dynamic range, as well as DaVinci Resolve Studio's noise reduction features.
They even had ISO cranked up to 5,000, but after applying minor noise reduction in DaVinci Resolve Studio, they were able to bring the footage to the desired level quickly.
See some "Legends of the Deep" promo/sneak peak material from the shoot as posted on the series' FB page below:
More than 90% of the world's oceans remain unexplored. What secrets do they hold?

Watch the Series Premiere of #LegendsoftheDeep Sunday at 9p ET on Science Channel and on SCIgo.

Posted by Science Channel on Saturday, 8 June 2019
"Legends of the Deep" follows Céline and Fabien Cousteau as they set out to explore shipwrecks, strange scientific occurrences and mysterious natural anomalies, all beneath the sea. Produced by Cineflix Productions, Curve Media Limited, and INE Entertainment L.L.C. for Discovery Inc.'s Science Channel, the four part series debuted on June 9, 2019.
Explore Blackmagic cameras in more detail here.
Claim your copy of DAVINCI RESOLVE 16 - SIMPLIFIED COURSE with 50% off! Get Instant Access!