Canon just announced the highly anticipated and long-overdue C500 successor. The new Canon C500 Mark II comes re-designed and now way more ergonomic than the C500/C300 II body style, with some modularity borrowed from uber-nemesis and "C300 Mk2 killer" Sony FS7.
There's a lot I dislike about the camera, but on the other hand, there's a few things, that in a very un-Canon tradition, me believes they've gotten right this time around. Let's explore the new Canon C500 Mark II.
In a nutshell, the C500 Mark II gets the 5.9K Full-Frame sensor from the C700FF and can record up to 60p in 6K and also 4K. Yes, that's right in 2019, Canon still will not give us 4K/120fps in a sub £20K camera.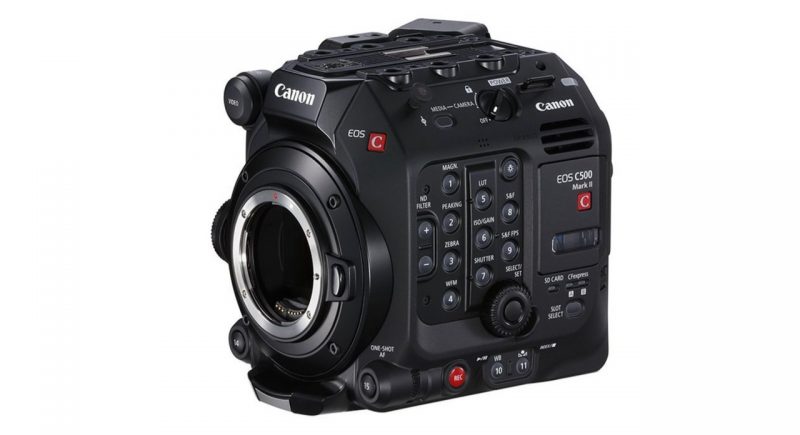 Canon C500 Mark II Features
5.9K full-frame CMOS sensor
Dual Pixel AF
EF, Locking EF mount, PL mount options
DIGIC DV7 image processor
5.9K/60p in Cinema Raw Light
4K/60p in Cinema Raw Light or XF-AVC 10bit 422
2K/16mm Crop mode up to 120fps
12G-SDI / 4K/60p over HDMI
Slow & Fast button gives quick access for Slow & Fast settings
Records onto CFexpress cards (2x slots)
Built-in XLR (2x) inputs on the side of the body
Built-in ND 10 stops
Lightweight – body weighs 1.73 kgs
Optional EVF from the C700
Optional back EVF
Optional extension units for Genlock, Remote, Ethernet, etc.
Pre-order: $15,999 at B&H
On the other hand, Canon have been paying attention and have accepted the fact that their C700FF (and the C700 S35) are now dead weight, hence why they made the smart move to "shrink" the C700 FF into a more manageable C500 Mark II style body.
Or is it a C200 that's been on the "juice" for some time? Regardless, there are quite a lot of technical differences between the C500 II and the C700 FF and I don't want to get into them you can find out the differences on your own.
But what's more important here is that Canon have ported what worked with the C200 – the Cinema Raw Light codec and moved it up to the C500 Mark II. You can also record 4K in XF-AVC 10bit 422 same as on the C300 II. The C200 touchscreen makes an appearance as well. A smart move indeed.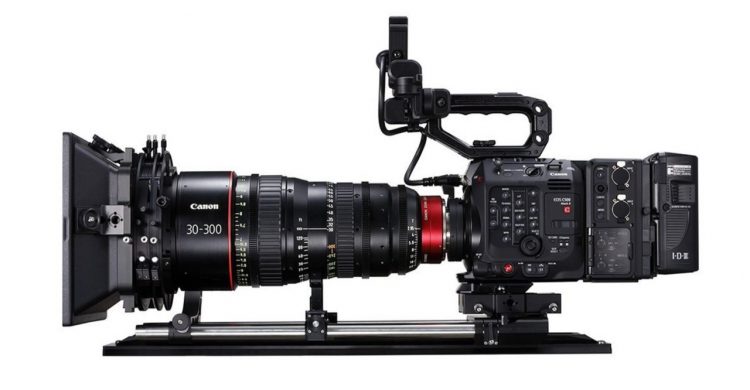 Another smart move is the CFexpress Tybe B cards as recording media and also the fact that you get the back EVF as optional. There are also a few other optional add-ons and one that allows you to add V-mount/AB batteries, which are much more manageable than the BP-A30/60 batteries from the C200/C300 II that you can use with the C500 II (given you're not using the V-mount add-on accessory, which blocks the BP-A battery input).
A first in the Cinema EOS ecosystem, the C500 Mark II is the first to feature Electronic Image Stabilization (IS) within the camera body, which supports 5-axis camera shake correction. Note that this is "electronic", not true, physical stabilization with a floating sensor housing.
The newly developed DIGIC DV 7 processor enables you to simultaneously record XF-AVC in 4K 4:2:2 10-bit up to 810Mbps as well as Cinema Raw light in the same resolution to the dual CFexpress card slots, with an additional SD card slot for proxy files.
The new C500 Mark II allows for user-swappable optional interchangeable lens mounts including EF, EF locking, and PL mount with support for the Cooke /i system. Additionally, B4 mount adapters are also available (for EF or PL mounts) to use with B4 lenses.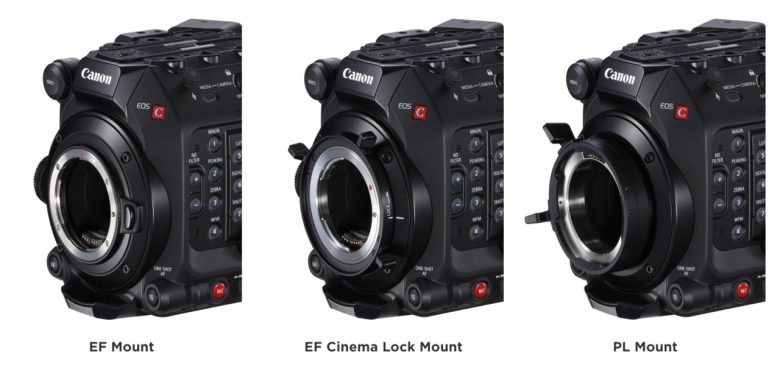 Approximate recording times for a 512GB CFexpress card with the C500 mark II:
Cinema RAW Light: 
5952 x 3140: 2.1Gbps: 30 Mins
4096 x 2160: 1 Gbps: 65 Mins
2048 x 1080: 250 Mbps 270 Mins
XF-AVC/MXF: 
4096 X 2160: 810 Mbps 80 Mins/410 Mbps 165 Mins
2048 X 2160: 310 Mbps 215 Mins/160 Mbps 425 Mins
As a mid-tier camera, the C500 mark II will appeal to many shooters dabbling in high-end documentaries and more dramatic/commercial work despite the $16,000 price tag, which is a typical for a Canon Cinema EOS camera of this tier.
The C300 II started off at $16K, but quickly dropped to the more realistic and competitive $10K, which is something I expect to happen to the C500 Mark II within 6-9 months time after release.
Next week, Sony will announced the next FS7 successor and things may get really interesting in the mid-tier FF game. Stay tuned.
For full C500 mark II specs head over to Canon here.
Disclaimer: As an Amazon Associate partner and participant in B&H and Adorama Affiliate programmes, we earn a small comission from each purchase made through the affiliate links listed above at no additional cost to you.
Claim your copy of DAVINCI RESOLVE - SIMPLIFIED COURSE with 50% off! Get Instant Access!