Popular camera accessories maker Wooden Camera will be showcasing several new items at IBC 2019. Some of these offerings have already been announced prior to the biggest European broadcast show while others will be shown off for the very first time in Amsterdam.
Notable new gear includes accessories for the BMPCC 6K and ALEXA Mini LF cameras, LPL Mounts for RED Ranger and Fujifilm GFX, plus a new mini 80mm Touch and Go System. Now, let's take a closer look.
ALEXA Mini LF Accessories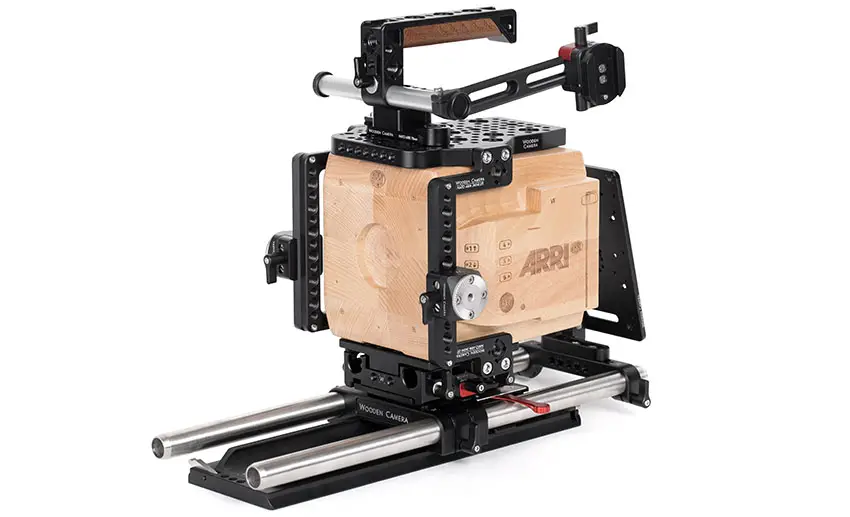 The new products for the ALEXA Mini LF include the The Unified Cage (Alexa Mini LF), a form-fitting cage with 15mm lightweight baseplate that serves as the foundation for all four ALEXA Mini LF kits offered by Wooden Camera, ranging from Base, Advanced, Pro (15mm Studio), and Pro (19mm).
The cage features rows of ¼-20 and ⅜-16 in standard spacing with several ARRI accessory mounts that also available. The ARRI standard baseplate quick releases in two ways, allowing you to keep the rods or leave them behind.
The Cage Arm (Alexa Mini LF), on the other hand, provides additional mounting points and a NATO standard rail for quick release or adjustment of accessories. It's also worth mentioning that all Wooden Camera ALEXA Mini power products are fully compatible with the ALEXA Mini LF.
Pocket 6K Accessories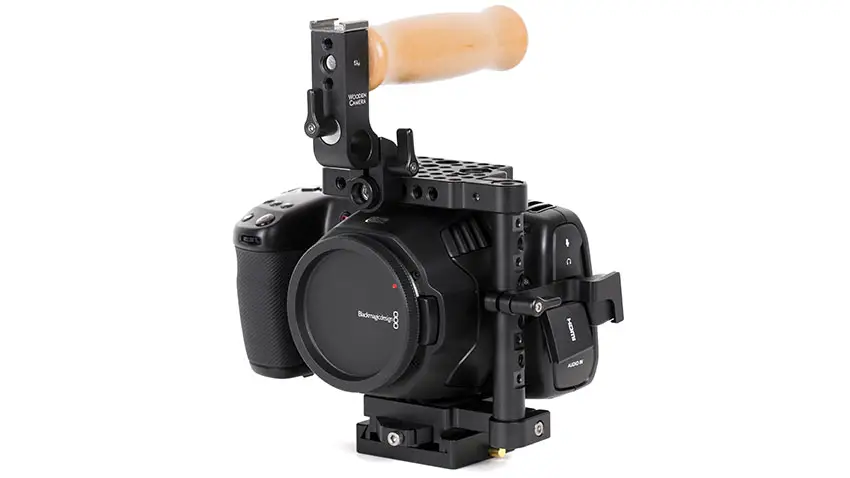 Wooden Camera is offering a wide selection of accessories for the BMPCC 6K camera as well, including a robust half cage with rows of ¼-20 and ⅜-16 in standard spacing, rod support, and several options for power.
The highly-anticipated PL Modification kit for BMPCC 6K is also available for pre-order. According to Wooden Camera, the user performed PL Mount upgrade will be released in six weeks.
ARRI LPL Mount for RED Ranger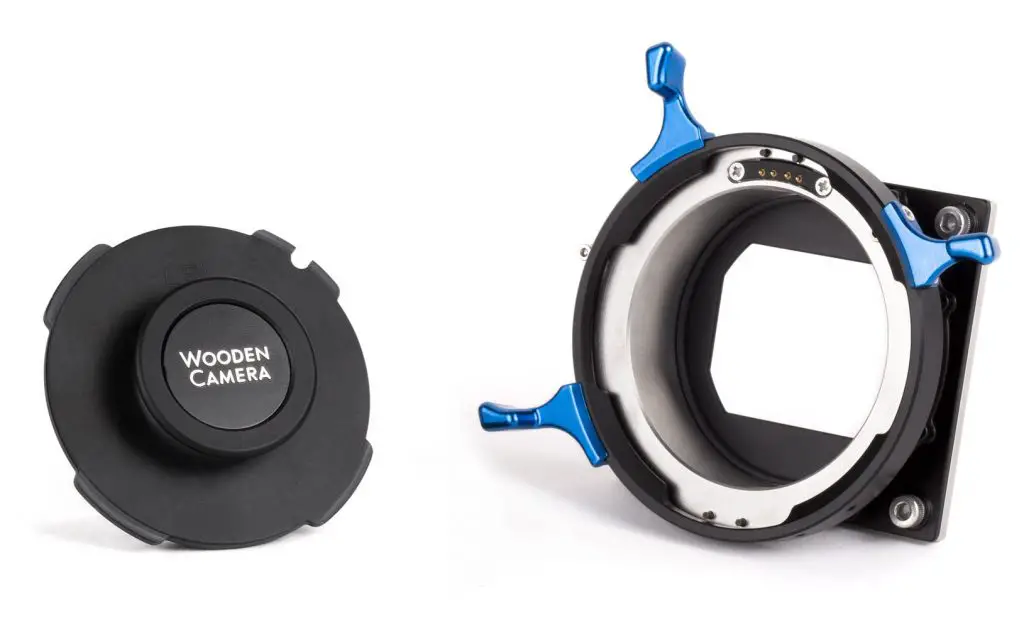 The ARRI LPL Mount Adapter allows ARRI LPL Signature Prime Lenses to be used with RED Ranger camera bodies, including MONSTRO, and the newly announced 8K HELIUM and 5K GEMINI.
Tipping the scale at just 216 grams, the Wooden Camera LPL adapter for RED Ranger is quite lightweight and simple to mount on the camera. Wooden Camera are also offering an ARRI LPL adapter for the rest of the DSMC2 RED lineup except for the Raven, which has a fixed EF mount.
Mini Touch and Go System

A new option in Wooden Camera's Touch and Go System lineup, the Mini Touch and Go System is compatible with 80mm Oconnor Euro, Sacthler 16, and Ronford Baker Mini-RBQ for lightweight quick release.
The unit is lighter than other systems due to the recess designs on the receiver and plate. The all-new Mini Touch and Go System is available to pre-order retailing for $399.
Fujifilm G Mount (GFX) to ARRI LPL Mount Adapter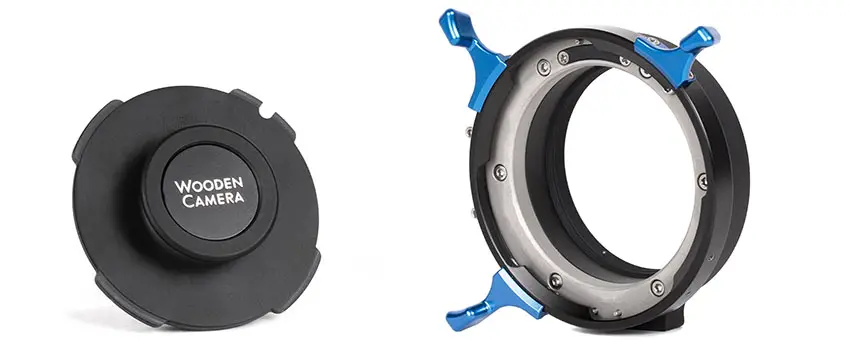 The Fujifilm G Mount (GFX) to ARRI LPL Mount Adapter allows users to mount LPL lenses on Fujifilm GFX cameras. The unit is factory collimated and features an integrated foot with 1/4″-20 tripod mounting thread. The Fujifilm G Mount (GFX) to ARRI LPL Mount Adapter is expected to start shipping in late October selling for $599.
[source: Wooden Camera]
Claim your copy of DAVINCI RESOLVE - SIMPLIFIED COURSE with 50% off! Get Instant Access!