At IBC 2019, Aputure are showing off for the first time in public their brightest daylight LED to date  – the LS 600D. The light is part of the Light Storm C family and is a step up from the latest 300DII.
The prototype showcased at IBC offers 600W of output while drawing 720W of power. The 600D features a claimed CRI/TLCI of 96+ and an SSI rating of 78-79 while maintaining constant color temperature during dimming.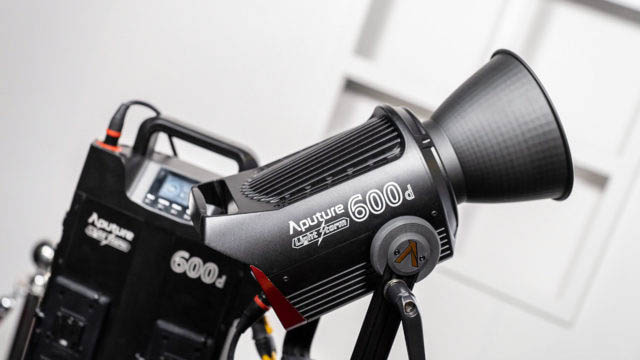 The unit comes with slightly different form factor than the 300D II, but it's still light enough to be rigged on a C-stand arm. Additionally, the 600D sports a Bowens-type mount, so you'll be able to choose from a wide range of modifiers.
The 600D also works with Aputure's Spotlight modifier, allowing you to shape your light beam precisely. To actively cool the chip on board, there's a large low-RPM fan on the fixture itself which according to Aputure is quieter than the 300D II despite offering about twice the output.
Besides the built-in 5-pin DMX, the Aputure LS 600D can also be controlled by the Sidus Link App, enabling seamless integration in the control ecosystem alongside the 300D II. Users can opt for strobe, lightning and paparazzi effects as well as custom 'S' curves for dimming that can be created and adjusted via DMX.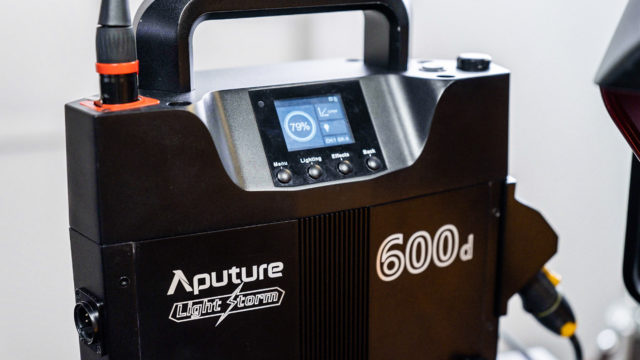 Most importantly, the light is powered by four high capacity 310W V-lock batteries which should give you around an hour and a half of run time. Optionally, you can run the 600D from locally available power sockets as well.
The Aputure LS 600D is expected to hit the market in Q1 2020, before the NAB show in April with pricing yet to be unveiled.
[source: Aputure]
Disclaimer: As an Amazon Associate partner and participant in B&H and Adorama Affiliate programmes, we earn a small comission from each purchase made through the affiliate links listed above at no additional cost to you.
Claim your copy of DAVINCI RESOLVE - SIMPLIFIED COURSE with 50% off! Get Instant Access!