Among many other new products for IBC 2019, Vocas introduces a new lineup of accessories for the brand new Canon C500 Mark II camera. Announced ahead of IBC 2019, the long-overdue Canon C500 Mark II brings a 5.9K full-frame sensor, modularity, and internal Cinema Raw Light recording in a new, redesigned, but somewhat familiar form-factor. To read more about the new features and functionality of the C500 Mark II check out my post here.
In addition to the universal Vocas accessories which fit on the C500 Mark II camera, Vocas have designed a new range of accessories that are specifically tailored to fit Canon EOS C500 MK II camera. These include a baseplate, new top cheese plate with mounting options for accessories, viewfinder bracket, and power solution bracket.
The VOCAS 15 mm Universal Shoulder Base Plate transforms the sort-of awkward out-of-the-box shape of the Canon EOS C500 mark II into a shoulder mounted camera. The USBP-15 MKII is a height adjustable shoulder base plate with a unique quick-release balancing system to find optimal balance and stability with all kind of different lenses in combination with the Canon EOS C500 Mark II.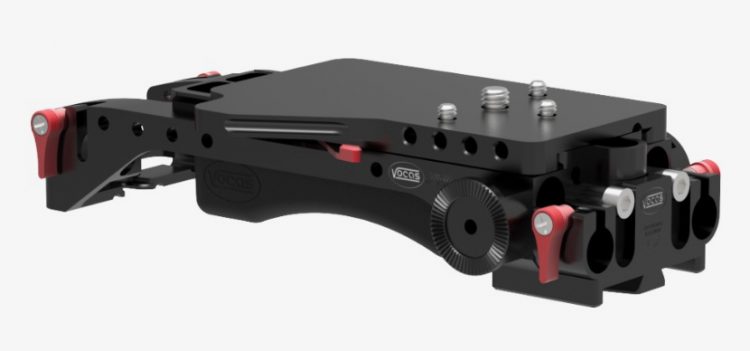 This version includes the Canon EOS C500 Mark II dovetail adapter plate.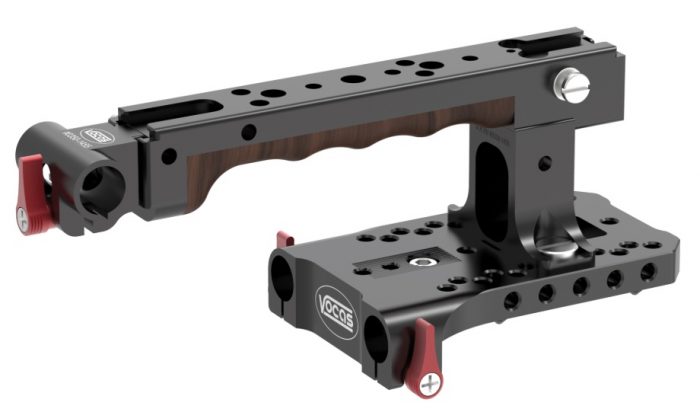 Vocas developed a new Top Handgrip kit for the C500 Mark II. The kit features an adjustable and reversible handgrip with wooden inlay for extra comfort, multiple cold-shoe attachments, 15 mm top rails cheese plate and a detachable 15 mm viewfinder bracket.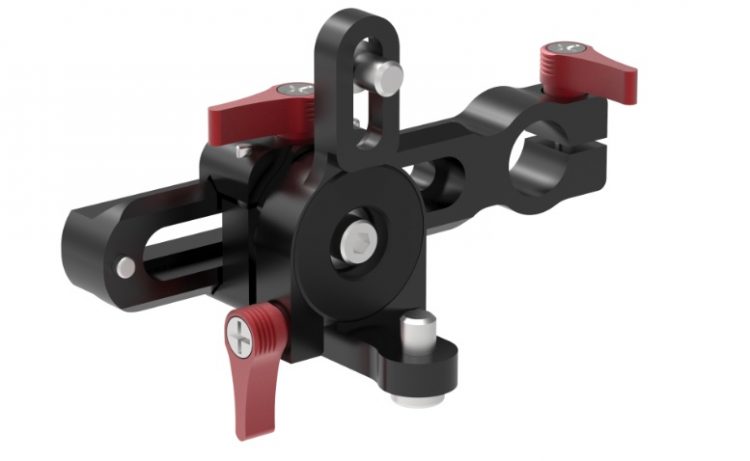 The Vocas C500 Mark II viewfinder bracket is based on the NATO rail system, and has been designed to replace wobbly original Canon viewfinder bracket to ensure the horizon stays level. The built-in friction assures that the viewfinder's angle is easily adjustable while remaining in place during operation.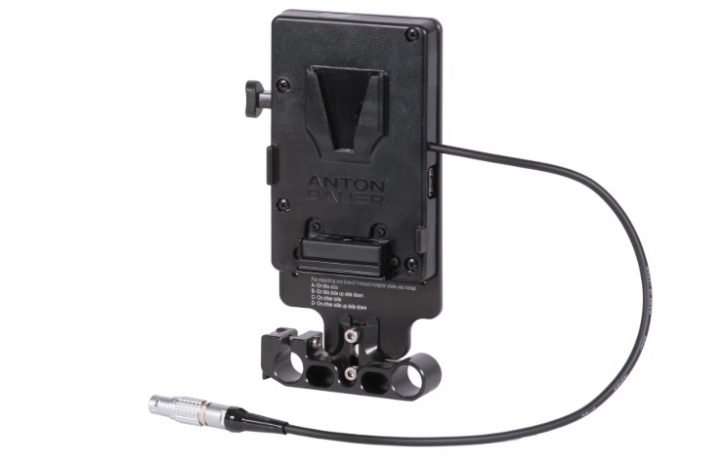 Even though Canon are offering an optional extension unit with a V-mount plate, Vocas has one of their own that also works with Canon C300 Mark II and C200 since they use the same LEMO power connector. The Vocas 15mm Battery adapter plate for C500 mark II includes a V-lock mount plate and cable for powering the camera with longer lasting and industry standard V-mount batteries.
The V-mount mount plate has a 10A fuse and a single un-regulated D-Tap for powering additional accessories. The length of the power cable is 30 cm. This power solution is priced at €295 and you can get yours at Vocas or their authorised dealer network worldwide.
Explore more of Vocas' accessories for other cameras at www.vocas.com.
Disclaimer: As an Amazon Associate partner and participant in B&H and Adorama Affiliate programmes, we earn a small comission from each purchase made through the affiliate links listed above at no additional cost to you.
Claim your copy of DAVINCI RESOLVE - SIMPLIFIED COURSE with 50% off! Get Instant Access!