Aputure has just announced their highly-anticipated Aputure MC multi-colour RGBWW LED light that tiny enough that fits in the palm of your hand.
The Aputure MC is Aputure's first RGBWW light. The MC may be small and lightweight at just 130g, but it sports big features such as full HSI colour control and a CCT range of 3200K 6500K, giving you a full range of colour options.
On top of that, the built in magnets and footprint roughly the size of a credit card allow this mini RGB light to fit anywhere you could ever need.
The MC is Aputure's first light to include full Hue, Saturation, & Intensity (HSI) colour control; the 360-degrees of hue and 100 levels of saturation adjustment, gives you the ability to conveniently reproduce any colour all in the palm of your hand.
As with all Aputure lights, the MC prides itself in its colour rendition, with CRI and TLCI scores of 96++, and SSI scores of 84 in tungsten and 74 in daylight. This is all accomplished by their advanced RGBWW underlying technology that reproduces colour better and more accurately than ever before.
Unlike traditional RGB, the Aputure MC is adding two additional white LEDs one balanced at tungsten and a second at daylight, expanding the tiny lights colour abilities tremendously.
In addition to HSI Colour Mode, the MC allows you to ad just your white light with CCT Mode, or use built in lighting effects with FX Mode.
The MC is Aputure's first mini LED that offers fine CCT control. You can accurately choose any colour temperature in the MC's expanded bi-colour range between 3200K 6500K, in increments of 100K, allowing you to adapt to any situation.
The Aputure MC FX mode gives you access to 9 built in lighting effects presets, such as:
Paparazzi
Fireworks
Faulty bulb
Lightning
TV
Pulsing
Fire
Party
Cop Car
If you need more control over your lighting effects, the Sidus Link app will allow you to adjust all of the effect s' parameters.
With a footprint only slightly larger than a credit card and thickness of only 17mm (11/16 in.), the MC fits anywhere. The built in magnets and 1/4″ 20 screw mount allow you to place and use it in seconds. Use it as an on camera light, or hide it off screen for an app controllable accent or fill light.
As the first RGBWW light to be compatible with the Sidus Link mobile app, the true abilities of both the light and the app are finally unlocked.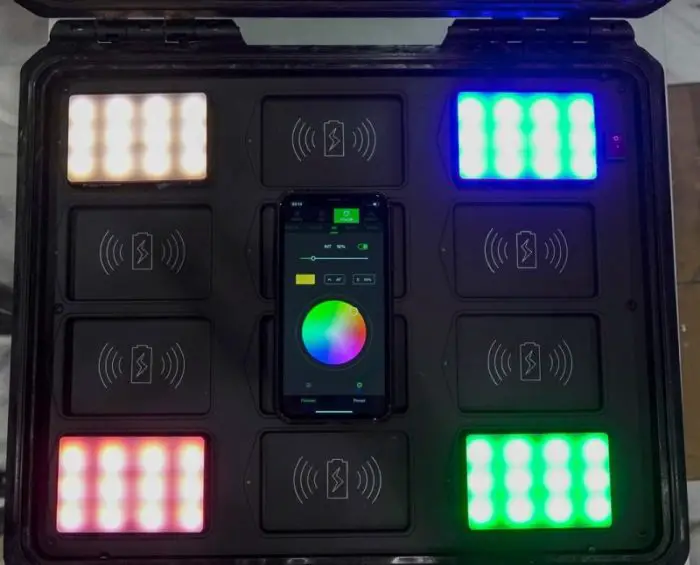 The Sidus Mesh technology built into the MC, the backbone of the Sidus Link mobile app control, is perhaps the most advanced smart light technology yet. The proprietary Sidus Mesh system allows each light to communicate with each other and with the mobile app simultaneously.
Each additional light increases the integrity of the network. This enables you to control lights within a 400 meter range, without the need for an external router, as long as there are lights at most 80 meters between each other.
With the current Sidus Mesh technology, you can control up to 100 lights in a stable network. Control a single light or all of them simultaneously from the
Sidus Link mobile app for iOS and Android, which also allows for finer control of the light's HSI, CCT, and FX functions by enabling additional control methods and parameters.
One of the most groundbreaking features of the Sidus Link app is the Colour Picker function. With the Colour Picker, you can simply point your phone's camera at a colour, capture it, and your light will reproduce it instantly. What you see is what you get. Just grab the colour and start shooting!
The MC is compatible with the Qi wireless charging protocol enabling it to be used with the majority of the wireless chargers on the market. Simply place it on a wireless charging pad and the MC will be ready when you need it.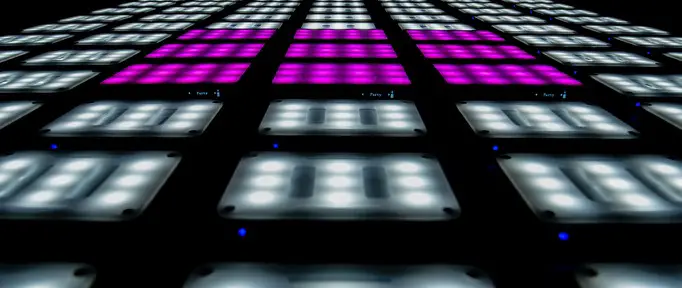 The MC is also available in a 4 Light Travel Kit and 12 Light Production Kit. Each of these kits comes with a custom hardshell wireless charging case to protect and conveniently charge your MCs wherever you go.
The 4 Light Travel Kit was designed for travel filmmakers, so you can slip the case into your camera bag or backpack while you're on the move. The 12 Light Production Kit was made for owner operators and rental houses. Just plug in a D-Tap or power cable and you're ready to go.
Equipped with a USB Type-C charging interface, the MC is the first Aputure light to support the PD (Power Delivery) quick charging protocol. With 18W USB C PD charging the MC can reach a full charge in a little over 90 minutes.
The Aputure MC LED is priced at only $90 USD and can be pre-ordered from B&H. To learn more head over to Aputure.
Claim your copy of DAVINCI RESOLVE - SIMPLIFIED COURSE with 50% off! Get Instant Access!