If you are planning to shoot your next documentary or narrative production on the brand new Panasonic S1H and you're aiming to get it on Netflix afterward, you're in a luck. The flagship full-frame mirrorless camera is now officially part of the Netflix Post Technology Alliance.
In a nutshell, the NPTA program was specifically created for manufacturers of products that generate or manage any kind of sound data, image data, or metadata from production through post. Any product that meets this criterion is a candidate for the Netflix Post Technology Alliance logo, but only a few manage to get on the list after a thorough evaluation and testing ensuring that each offering meets the highly demanding technical and workflow requirements.
Luckily, the recently announced Panasonic S1H becomes the very first stills/video camera bearing the Netflix Post Technology Alliance logo. Other than that, as long as 90% of the content of your program is captured by any of the certified devices (the S1H included), you're good to go.
Of course, you'll have to shoot in at least 4K using V-Log with 4:2:2 10-bit ALL-I (400 Mbps) encoding and pixel-for-pixel readout in either full-frame or Super 35 modes to get approved.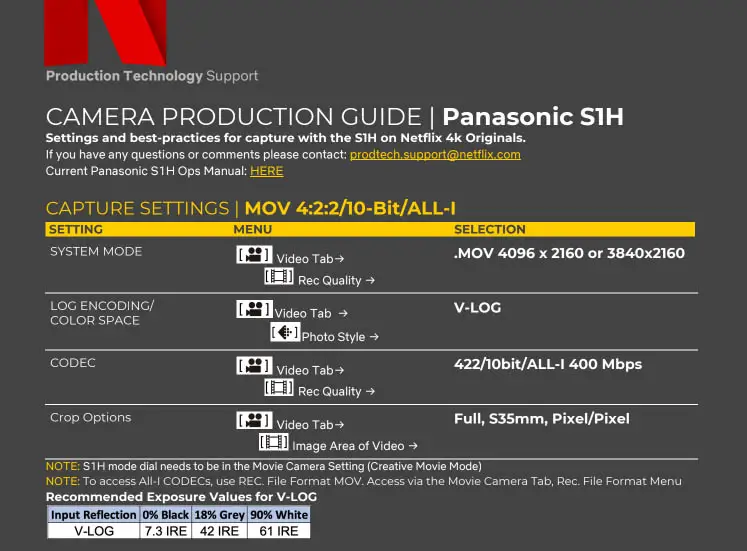 Additionally, you should make sure that the Noise Reduction feature and sharpening of the S1H are both set to zero as well as that you have the latest firmware update installed on board. When it comes to anamorphic shooting, Academy 4:3 4K30p 4:2:2/10-bit and 4K24p 4:2:2/10-bit modes are both accepted.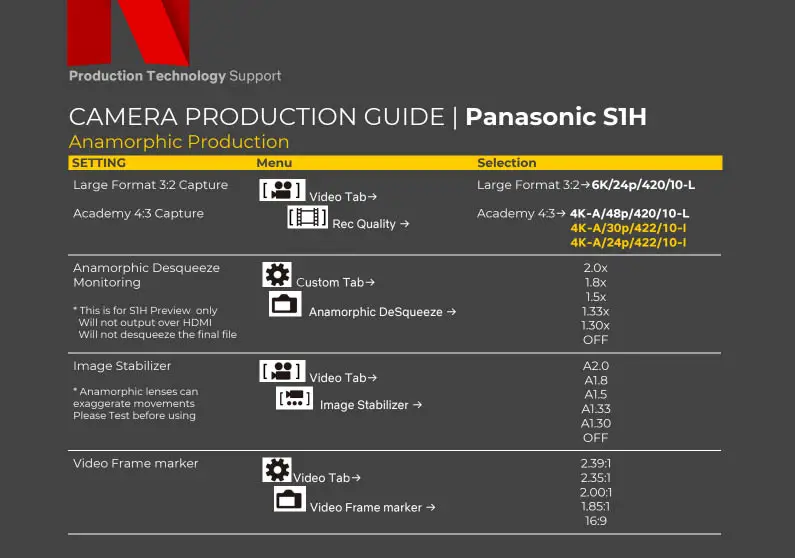 Considering that the cheapest camera you could pick from the certified devices approved by Netflix thus far was in the five-figure ballpark, having a relatively affordable device like the Panasonic S1H as a viable option should be more than welcome, especially by indie filmmakers working on a shoestring budget.
This only goes to show that your talent and creativity as a visual storyteller become more and more important and seem to be the only barrier in front of you to get your story to a mainstream platform such as Netflix. With the advancement in technology, I'm sure that more and more affordable devices will go through and get approved not only by Netflix but also by other digital media behemoths.
[source: Netflix]
Order Links:
Panasonic Lumix DC-S1H Mirrorless Digital Camera (B&H, Amazon)
Claim your copy of DAVINCI RESOLVE 16 - SIMPLIFIED COURSE with 50% off! Get Instant Access!