DJI has just announced their most ultra-lightweight and compact foldable drone to date. The new DJI Mavic Mini, comes in at just 249 grams, which means that you don't have to register it with the FAA in the States (however you should check your local jurisdiction and their drone rules, as those do vary from country to country). It also features a 30 minutes maximum flight time, which is more than impressive given the drone's size.
The Mavic Mini is the first DJI drone to weigh below 250 grams, which aviation regulators around the world consider to be safest category for drone flight. In many countries, drones below 250 grams are considered safe enough that they can be used in new and exciting ways (however do check your country's rules and regs).
Billed as an "everyday cam" that anyone can fly, the DJI Mavic Mini pricing starts at $399 and its petite stature means it's tiny enough to fit in your pocket. Despite the fact that it does not shoot 4K, it still comes with some awesome features ported from the bigger Mavic Air and Mavic 2 drones.
As stated earlier, the lack of 4K video in the DJI Mavic Mini is disappointing, however DJI had to keep costs and processing power down to a minimum to keep the weight and size low. This is why the drone gets a tiny (but 3-axis stabilized) 1/2.3-inch sensor/camera allowing the Mavic Mini to record video at a maximum resolution of 2.7K video at 30fps.
1080p at 60 frames per second is also possible. The DJI Mavic Mini is also capable of snapping 12-megapixel photographs.
A three-axis motorized gimbal supports and stabilizes the camera, ensuring the footage is smooth and cinematic. Apart form the lack of 4K, the other two huge downsides for more pro video oriented users is the low bit rate codec (40Mbps H.264) and the lack of manual camera controls, which results in an over-sharpened image that is impossible to control both in-camera and in post.
Get an idea of the image quality out of the Mavic Mini here:
This is somewhat understandable, albeit disappointing, as the Mavic Mini is pitched to those using it for short clips to share with friends on social media rather than more serious client-oriented video work.
The Mavic Mini comes with a new DJI Fly app that has been intuitively designed with more simplified UI targeting more beginner users rather than experienced pros. Dedicated tutorials are included to help new pilots learn about flying, and pre-set editing templates add a new level of creativity to the footage. The controller also provides low-latency 720p video transmission at a maximum of 2.5 miles to an Andriod or iOS smartphone.
The DJI Mavic Mini has three main modes:
Position (P) mode for basic operation
Sport (S) more for more experienced pilots
CineSmooth (C) mode to lengthen braking time for smoother shots and more cinematic footage.
And while the Mavic Mini lacks obstacle avoidance, pilots can still choose from several pre-programmed flight moves known as QuickShots, previously introduced in the Mavic Air and Mavic 2. Simply tap the desired mode and Mavic Mini will automatically create stunning, cinematic content:
Rocket – Mavic Mini flies straight up into the air with the camera pointing downward following your subject.
Circle – Mavic Mini will circle around your subject at a constant altitude and distance.
Dronie – Mavic Mini flies backward and upward, with the camera tracking your subject.
Helix – Mavic Mini flies upward and away, spiraling around your subject.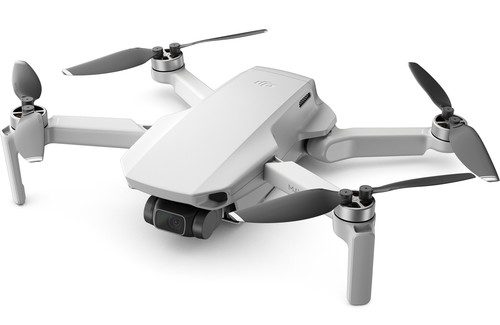 Mavic Mini will be available for pre-order now from B&H as well as directly from store.dji.com.
The standard version DJI Mavic Mini is priced at $399 and includes:
Mavic Mini drone
remote controller
one battery
extra propellers
and all necessary tools and wires
The Mavic Mini is also available as a Fly More Combo for $499, which includes all of the components from the standard version with the addition of the 360° Propeller Cage, Two-Way charging Hub, three batteries in total, three sets of extra propellers and a carrying case.
The DJI Mavic Mini will star shipping November 11. To learn more about the Mavic Mini head over to DJI here.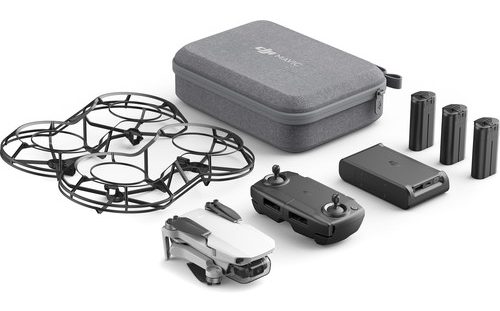 B&H pre-order links:
Claim your copy of DAVINCI RESOLVE 16 - SIMPLIFIED COURSE with 50% off! Get Instant Access!