Popular camera accessories maker Wooden Camera has just announced three brand new accessory kits and power plates for the recently released Canon C500 Mark II.
Accessory Kits come in Base, Advanced, and Pro versions. Each kit includes the WC Top Plate and Unified Baseplate. The form-fitting Top Plate features arrays of 1/4-20 holes in standard spacing and ARRI Accessory Mount in several places as well as 15mm rod opening at the front. It also provides two shoe mounts – one in the front and the back.
Also, included with the Top Plate is a Canon LCD Bracket Adapter for reinstalling the L bracket and LCD that comes with the camera.
The Unified Baseplate, on the other hand, features an ARRI standard baseplate quick releases in two ways, allowing you to keep the attached 15mm rods or leave them behind.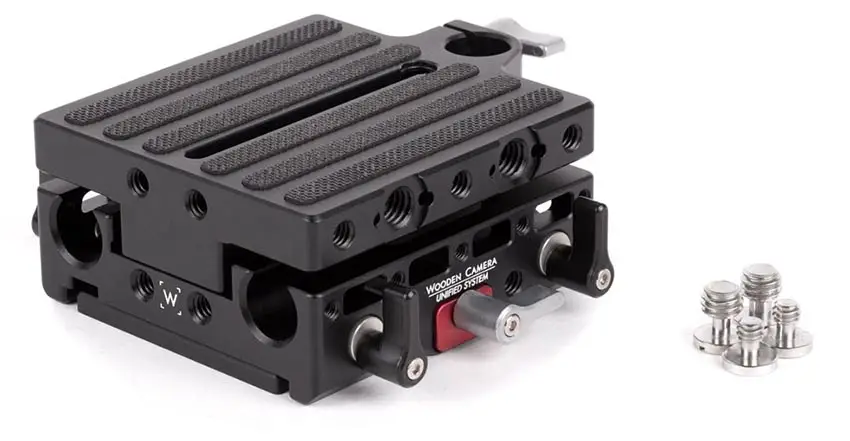 The Advanced kit includes all accessories that you can find in the Base Kit plus a few additions such as the NATO Handle Plus V2 which is a multifunction top handle along with the Safety Dovetail for tripod mounting with counterbalance capabilities.
The Pro Accessory Kit for the C500 Mark II is similar to the Advanced Kit, but it also includes the WC UVF Mount v2 for attaching Canon's included LCD unit or external EVF to your rig along with the WC Battery Slide for attaching a V-Mount or Gold Mount battery plate that can directly mount to the included Rod Clamp.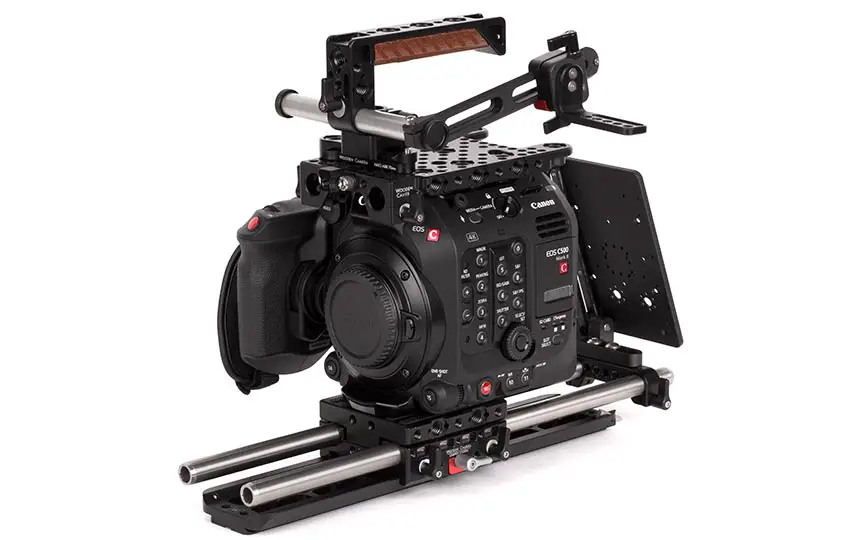 With the Pro Accessory Kit, users can also power their Canon C500 Mark II via the included Battery Slide for attaching a Pro Gold Mount or V-Mount plate that features 4pin XLR (straight or right angle).
All three Accessory Kits are already available for pre-order and will begin shipping in early December whereas the Unified Baseplate and Power options are available now. For more information, head over to the Wooden Camera's official website here.
[source: Wooden Camera]
Claim your copy of DAVINCI RESOLVE - SIMPLIFIED COURSE with 50% off! Get Instant Access!