At IBC, Teradek announced the Bolt 4K MAX, the wireless video transmission industry leader's most reliable, longest range, 4K wireless video system, and as of just days ago the Bolt 4K MAX is now shipping!
That's great news for all those that have pre-ordered and those interested in getting their wireless video transmission in all major resolutions up to 4K DCI.
The awesome thing about the Bolt 4K MAX is that it can transmit 10-bit 4:2:2 HDR video over the unlicensed 5GHz band to up to 6 receivers over 14 certified 40MHz channels with a strong wireless link and it even has more options to avoid interference.
Revolutionizing wireless video transmission and getting it up to 4K is no small feat, but Teradek have been doing this for years; new features for the Bolt 4K MAX include an all new Broadcast Mode that enables transmission to unlimited receivers, and Fixed Frequency Mode to lock operating channels for enhanced performance in crowded RF environments.
And also, now you can even transmit wirelessly in 1080p/120, so your client can see that sick slow-mo shot you're so proud of.
The Bolt 4K MAX is not just about 4K wireless video though, 4K HDR is where it's at. As HDR workflows become standard, the Bolt 4K MAX has you covered with support for all major HDR standards currently available including HDR-10, PQ, and HLG. Users can transport extended camera metadata, timecode, and record triggers over the wireless link.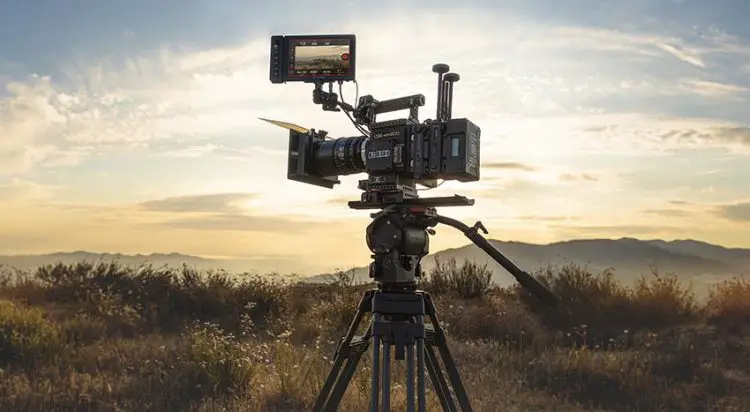 Teradek Bolt 4K Features
Extreme Range:

Transmit up to 5000ft line-of-sight
New antenna configuration
New and Exclusive Broadcast Mode.

Interference Resistant:

Turn on Fixed Frequency Mode to lock onto a specific 5GHz channel for enhanced performance in the toughest RF environments.

Maximum Performance:

New H-V antenna configuration that provides a clearer wireless signal with faster reconnection times over long distances.

Unlimited Receivers:

Broadcast Mode supercharges your wireless link and supports an unlimited number of Bolt 4K MAX receivers.

Transmit up to 1080p/120 slow-motion
To learn more about how you can get the best out of the Teradek Bolt 4K MAX head over to this excellent blog post that Teradek have prepared for this purpose.
Claim your copy of DAVINCI RESOLVE - SIMPLIFIED COURSE with 50% off! Get Instant Access!