Tilta has announced their new Mini Matt Box and Mini Follow Focus units are now available to pre-order from B&H. Not only designed for use with DSLR form-factor and/or mirrorless cameras and lenses, but also affordable enough for anyone. Plus, pre-ordering now before December 20th can save you a few more dollars.
Price at $99 each, both the new Mini Matte Box and Mini Follow Focus are a perfect fit for filmmakers using Tilta camera rigs. The Mini Matte Box is super light-weight, at just 140g, but yet durable enough to accomodate screw-on or 4 x 5.65 Panavision size filters. When paired with the Tiltaing camera cage, you can have yourself a nifty little rig.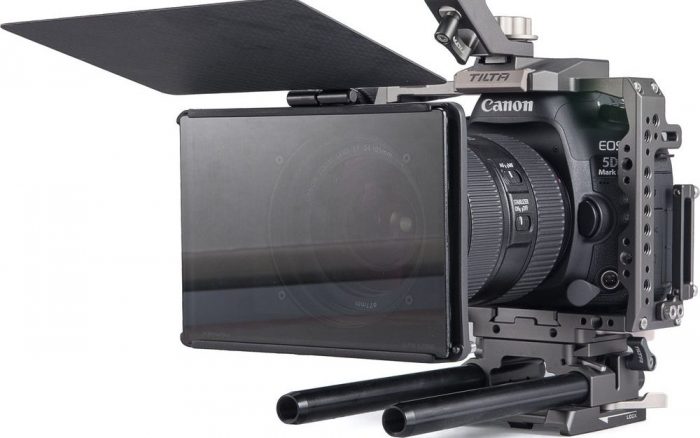 The Mini Matte Box also comes with a french flag with 180 degrees of coverage and even 1/4-20 and 3/8-16 mounting points and cold shoe mounts – something you rarely see on matte boxes, especially such of this affordable class. Those provide mounting points for any accessories including LED lights or microphones.
The kit also includes a 15mm matte box support that attaches to the bottom of the matte box, securing your lens in place to provide lens stability.
Screw on filters can be attached to the adapter rings via the inside threading that match each adapter ring diameter. The adapter ring is attached to your lens, you can clip on your matte box and then apply your screw on filter.
Tilta Mini Matte Box comes with:
French flag
4 x Adapter rings (82mm, 77mm, 67mm, and 72mm)

Additional adapter rings (sold separately)

15mm rod support
You can now pre-order at B&H the Mini Matte Box for about $85 (this includes the 15% discount) before 12/20, then $99. Shipping is estimated for the last week of December.
For the minimalists out there, the Mini Follow Focus from Tilta (Model FF-T06) appears to be a top-notch backup solution when you want to pack light, or in situations when wireless signals make it hard to use your Nucleus-M or Nano. The new Tilta FF-T06 Mini Follow Focus is a very compact unit weighing only 220g (7.7oz), yet still gives the ability to use it a normal FF.
Designed as a single unit, the Mini Follow Focus is made with the ability to adjust the single rod attachment (that mounts to any 15mm rod) to fit any sized cine lens or photo lens.
The Focus wheel features a 360 degree rotation with adjustable hard stops. A fluid dampening system helps with precision focusing, while the marking disk is removable and can be marked and cleaned for repeated use.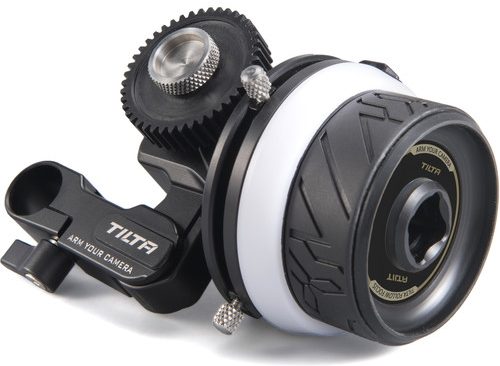 The Mini Follow Focus kit includes
Zip Tie Follow Focus Ring
15mm single rod attachment
2 x Allen keys
15mm single rod attachment
portable case.
The Mini Follow Focus comes with standard 0.8 pitch gearing, and for lenses with different pitch gears, Tilta say they will be offering in the near future a variety of focus gear attachments.
The Tilta Mini Follow Focus is now available for pre-order at B&H at $99, with a 15% discount for pre-orders for a limited time only.
Claim your copy of DAVINCI RESOLVE 16 - SIMPLIFIED COURSE with 50% off! Get Instant Access!