After some significant firmware updates for the ubiquitous Ninja V that enabled Raw recording from a bunch of popular mirrorless cameras, Atomos has now updated their flagship Sumo 19 monitor/recorder as well.
With the free AtomOS 9.3 released earlier today, the Sumo 19 gets a plethora of useful features and enhancements such as new file naming protocols, up-to-date frame guides for social media, 9 grid over-lay, anamorphic de-squeeze options and much more. Below, you can find the full list of all new features the Sumo 19 users will get.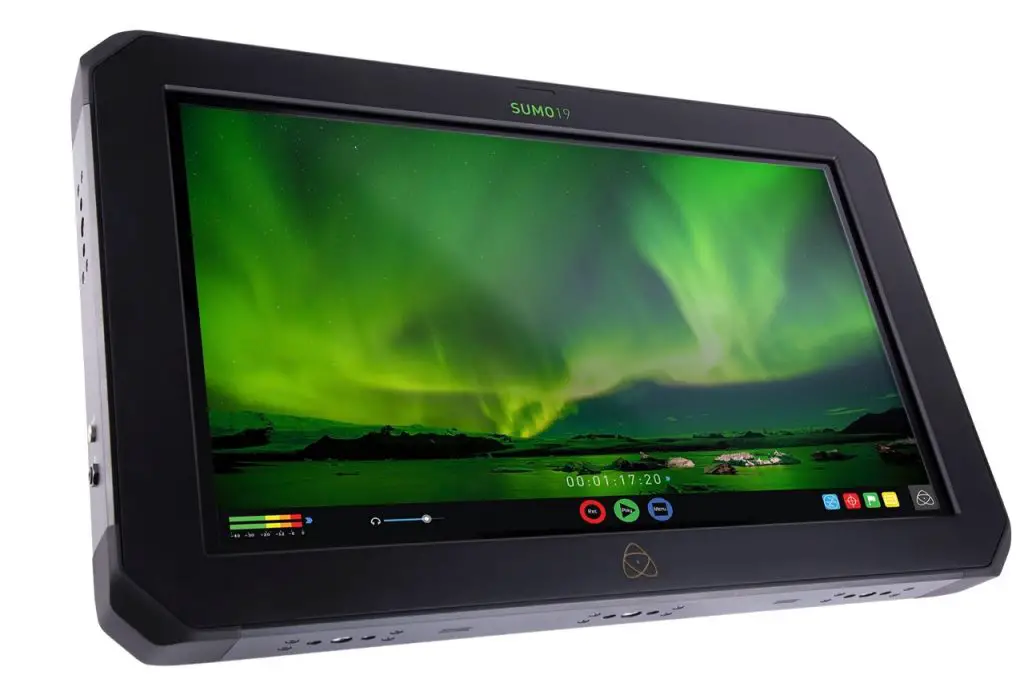 Addition of Anamorphic de-squeeze modes
1.8 x providing the ability to de-squeeze on full-frame sensors. For example, the Panasonic S1H when used with
Cooke Anamorphic/I lenses, in both standard and Special Flair versions.
1.25x providing the ability to de-squeeze lenses such as Ultra Panavision 70 and Panavision Ultra Panatar lenses.
Addition of new Social media focused frame guide with action and graphic safe areas
1:1 (Square aspect ratio) (Instagram and Facebook).
4:5 (Portrait, vertical aspect ratio) (Instagram).
1.91:1 (Landscape, horizontal aspect ratio) (Facebook, Instagram and Twitter).
9:16 (Portrait, vertical aspect ratio) (Instagram Stories/Instagram TV and Snapchat).
Addition of 9 Grid overlay
Providing the ability to utilize the rule of thirds theory for image composition.
Legalize input signal levels
Ability to specify input Luminance range, for increased compatibility with devices outputting legal range
YUV signals in Rec.709
An option in the AtomHDR menu allows for the function to be set to 'Legalize ON/OFF'.
False-color
IRE % labeling added to the false-color scale.
Rolling File naming
Ability to maintain a continuous rolling file naming structure following formatting of a drive.
An option provided to turn this function on and off.
17:9 DCI Letter box support
Support for SDI inputs with a 4096×2160 or 2048 x 1080, HDMI 4096×2160 with resolution are displayed
in a 17:9 aspect ratio.
Interlaced Display mode
Use this display mode for the Sumo19 for when using interlaced inputs.
The option is accessed via the Blue Menu button > Display Options > and selecting the ITNL button.
The feature is off by default. When connecting an interlaced signal a message will be displayed to highlight the option. The option is turned on when the icon is displayed in white.
NOTE: This function for the display of interlaced inputs to reduce the possibility of LCD burn-in. This option is for display only and has no effect on recording. This has no effect on Progressive inputs.
You can download the latest AtomOS 9.3 from the Atomos support page here.
[source: Atomos]
Order Links:
Atomos Sumo 19″ HDR/High Brightness Monitor Recorder/Switcher (B&H, Amazon)
Claim your copy of DAVINCI RESOLVE - SIMPLIFIED COURSE with 50% off! Get Instant Access!