The popular camera support systems and accessories maker Sachtler has just announced the launch of a new fluid head product range designed to make camera operators faster than ever.
Billed as the world's fluid head, Sachtler aktiv features SpeedLevel and SpeedSwap technology which allows camera operators to mount, level and lock the head in seconds and to switch quickly from tripod, slider or hand-held shots in an instant capturing the widest range of shots in the shortest time.
"We've done it again." said James Guest, engineering manager – Vitec Production Solutions. "When nobody thought that tripod design could be improved, we worked closely with camera operators around the world to understand their needs to develop 'flowtech' a tripod that makes camera set-up faster and more flexible.
Now with aktiv, we have made fast even faster. Studying camera operator movement, we removed any elements that slow them down while adding more flexibility and control as well as more levels of drag and counterbalance than ever, giving operators more time and opportunities to push their creativity."
Available in four models, aktiv is the latest addition to the award-winning Sachtler camera support range. aktiv6 and aktiv8 are compatible with all main Sachtler 75mm tripods – with aktiv8 available in 'side load' or 'touch and go' camera plate options – while aktiv10 is a 100mm bowl head with side load camera plate.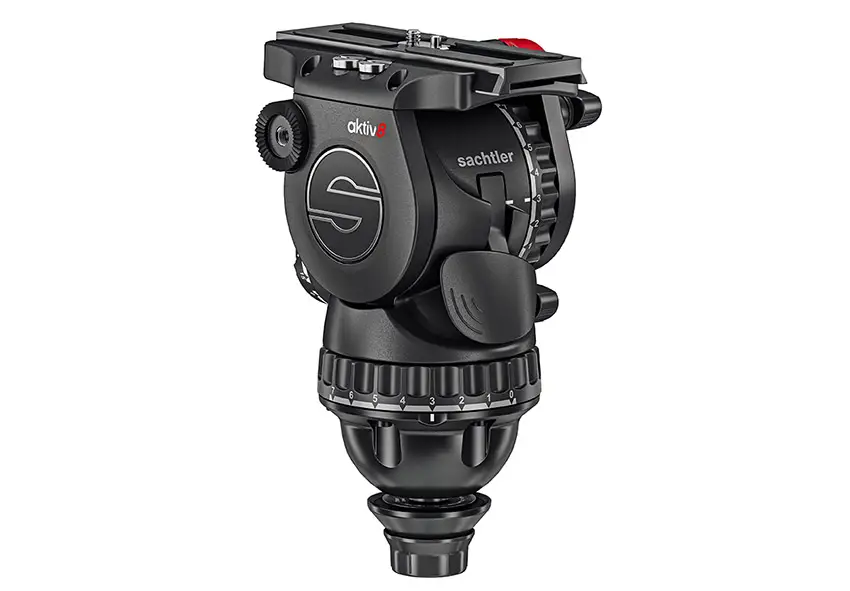 The unit supports payloads from 0kg up to 12kg (8kg for aktiv6) making it the ideal system for fast-paced electronic newsgathering (ENG), and a wide range of wildlife, commercial, and documentary productions.
Furthermore, aktiv fluid heads feature unique SpeedLevel technology – which replaces time-consuming bowl clamps – allowing operators to release, level, and lock their head tightly into the perfect position by simply lifting a lever never missing a second of action.
With no bowl clamp required, aktiv heads, combined with flowtech tripods, can go flat to the ground for the perfect low-angle shot. Clear confirmation that the camera is level comes from the illuminated PrismBubble visible both from above and the side, making levelling easy even when the camera is positioned above the operator.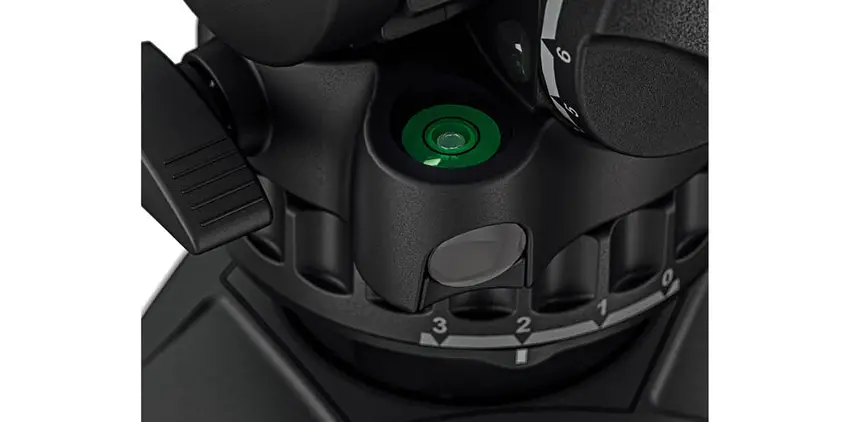 With the aktiv system's revolutionary SpeedSwap feature, operators can quickly switch their camera between a tripod or a slider in seconds to capture shots that have previously been unavailable with limited time.
"Being able to use a slider makes the picture so much more interesting." Said Moritz Sieber, creative director – Peak Frames.  "Normally if we are working in an environment like mountains or steep hills, we don't bring a slider with us because it takes so much time to set it up, but with aktiv SpeedSwap it was so quick for us to just lift the lever, take the head off, attach the slider onto the tripod, click the head onto the slider and we're ready to go. Having that extra time pushes our creativity."
Like all Sachtler camera support systems, aktiv is tested in extreme ranges of temperature and humidity and precision-engineered using quality materials to the industry-renowned Sachtler standard.
The Sachtler aktiv fluid head range is priced from $1,525 and can now be pre-ordered from Sachtler resellers as a head only or as part of a flowtech system. For more information, head over to Sachtler's website here or use the links below.
[source: Sachtler]
B&H Order Links:
Claim your copy of DAVINCI RESOLVE - SIMPLIFIED COURSE with 50% off! Get Instant Access!