Today we have another incredible compact cinema camera could use a few extra pieces to get it just perfect for a couple different use cases. That camera is the Canon EOS C70. It's a great looking option with a solid set of specs. Plus, being the first cinema camera from Canon to make use of their newer RF lenses is a huge bonus.
Filmmaker Griffin Conway is a fan, though he has some ideas on how to make it just a tad better. He covers a few different configurations as well, going into how to build it out for small projects, run-and-gun, and even studio use.
Small Gimbal Build
This is the most pared down version of the rig which is good for handheld use and gimbal use. He uses a Bright Tangerine Cage with their top plate, side plate, and DJI dovetail. That's basically it, it's simple and there is plenty of space to add on any accessories you might need. It's pricey stuff, but Griffin thinks it's well worth the investment.
Mounting points on the cage and plate prevent rotation, making it a very solid platform to work with. It can also be used as the core of even larger builds.
Run-and-Gun Build
Taking the core cage components of the first build, the run-and-gun/documentary build adds a top handle via a NATO rail. Along with this rig, Griffin has a Ninja V up on top and a Deity D3 Pro microphone. To power everything he uses a Core SWX Nano battery since it has a D-tap port that can plug into the monitor. It's a nice, compact solution.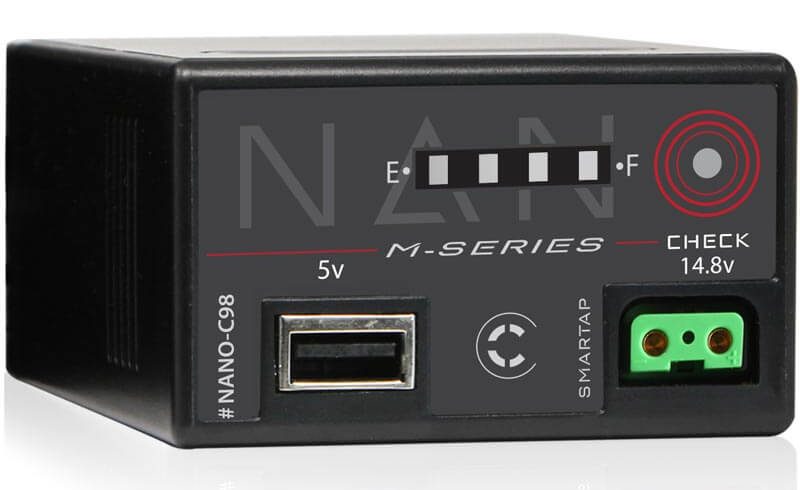 Studio Build
The full rig is the complete solution for studio use. Griffin has a baseplate with 15mm rods that attach (luckily) using the same DJI dovetail from the first build.
It's getting a bit bigger, and adding a matte box is recommended depending on your lens situation. On the back of the rig is a small V-mount battery with a couple of D-tap outputs. V-mount batteries are common on the various tools and accessories on set, so powering everything on the camera rig off one helps simplify the workflow.
It's such a straightforward configuration. And you can add and subtract to meet the demands of every shoot without too much hassle. Even if you are just getting started you can start with the core components and add the pieces you find most important as you go.
Do you have some accessories for the C70 you can't live without?
[source: Griffin Conway]
Order Links:
Claim your copy of DAVINCI RESOLVE - SIMPLIFIED COURSE with 50% off! Get Instant Access!