The latest rumors circling Canon's much-awaited EOS R1 indicate that it won't be coming anytime soon, but when it does, the flagship R1 full-frame mirrorless camera will be packed with a huge 100mp image sensor.
If the rumor is true, that Canon is developing a camera with that large a pixel count, it's likely that it's going to take a fair amount of time to perfect the design and have a processor that can handle that much bandwidth. Canon hasn't even announced development yet, and 2022 is nearly half in the books.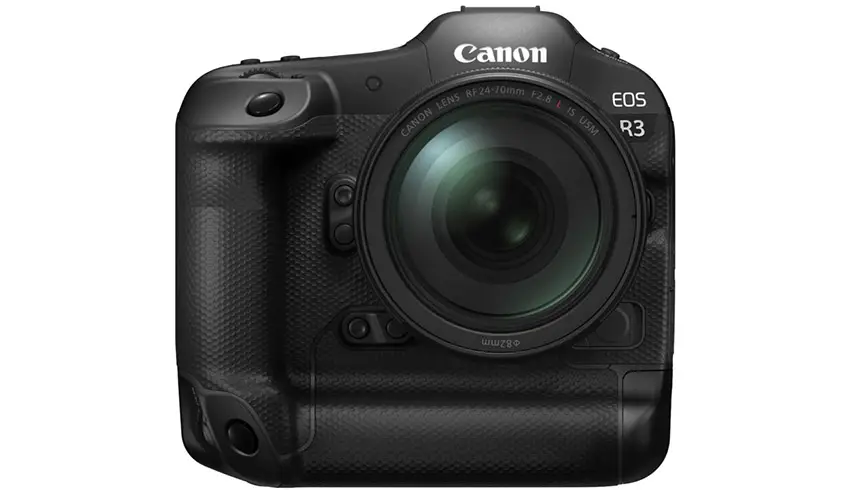 Canon Rumors believes that the R1 Development announcement will come later this year, but others believe that 2023 is a more accurate date for the R1 development to be made official. And that's largely dependent on whether the processor shortage has abated.
Not less than a week after announcing a pair of APS-C mirrorless cameras, the R7 and R10, Canon issued an apology for not being able to meet demand due to the availability issues in the supply chain.
So, an official development announcement for the R1 looks to be a long way off than hoped. That's not necessarily a bad thing though. Currently, the state of the art for 8K mirrorless cameras is hovering around half the rumored 100mp sensor size, with Nikon pushing 45MP in the Z9, Sony's Alpha 1 at 50, and even the Canon R5 pushing 45.
Therefore there's plenty of time to reach the century mark in development without losing ground in market share.
There's also the fact that a 100mp camera is overkill for still photography, which perhaps makes the R1 more of a video-centric platform. Maybe? If that is the case, then could it cannibalize the lower end of Canon's cinema camera lineup?
It could definitely cause some concern. Still, Canon also has a history of developing cameras for low light astral photography, so perhaps the R1 will have that going for it.
Outside of the sensor size, and being safe in the knowledge that it'll have an RF mount, there is simply put no real way to tell at this point, and as such, the launch of the Canon R1 is still a way off. But Springtime of 2023 sounds about right for announcing a new camera, or at least what's on the horizon.
[source: Canon Rumors]
Claim your copy of DAVINCI RESOLVE - SIMPLIFIED COURSE with 50% off! Get Instant Access!