With the adoption of 6K acquisition and beyond, the demand for blazing-fast storage solutions is higher than ever, so if you are in the market for such a device that besides reliability and speed can also provide enough storage capacity for your creative workflow in the studio or on the go, then look no further.
Billed as the world's first Thunderbolt 3 external enclosure with a built-in PCIe switch for hardware RAID, the Netstor NA622TB3 allows you to use up to four NVME SSD drives while boasting data rates up to whopping 2750 MB/s in multiple RAID configurations.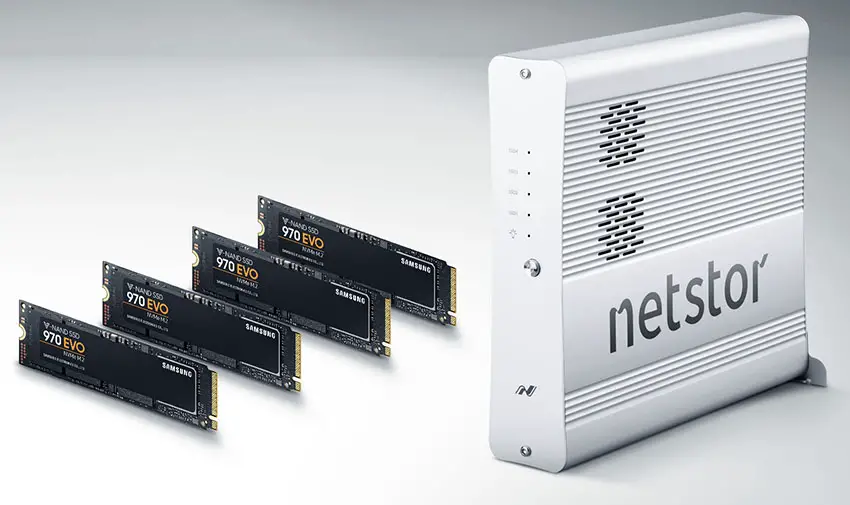 The NA622TB3 features sleek aluminum housing which holds the four M.2 NVME drives along with built-in power supply and two cooling fans. You can toggle between three fan speeds depending on the production settings and working environment using the dedicated switch on the back of the device.
The enclosure also comes equipped with two Thunderbolt 3 ports which allow users to daisy chain it with multiple devices for even more storage capacity in different configurations. Each Thunderbolt 3 port delivers 15W charging, allowing the NA622TB3 to power and charge the upstream Thunderbolt 3 laptop and the downstream device via a Thunderbolt 3 cable.
Additionally, there are multiple LED indicators on the front of the enclosure for each M.2 NVMe SSD installed inside, so the users can easily and conveniently understand the status of the drives at any time.
The NA622TB3 has been considerately designed to be integrated with a high-performance PCIe Gen3 switch, permitting each M.2 SSD slot within the NVMe storage to get the best performance.
According to Netstor, each M.2 SSD socket in the NA622TB3 enclosure is guaranteed to have PCIe 3.0 x2 bandwidth of up to 1600 MB/s, which is precisely the doubled performance ensuring that each individual M.2 SSD capacity volume and each RAID group of dual M.2 SSDs can get the best and optimum throughput.
All in all, the NA622TB3 can be configured in the following configurations:
JBOD (Just a bunch of disks) – Each single NVMe SSD can be configured as individual volume
RAID 0 – Each dual NVMe SSD can be configured as a group volume (as RAID 0 / 1 by O.S.)
RAID 1 – Four NVMe SSDs can be configured as a group volume (as RAID 0 by O.S.)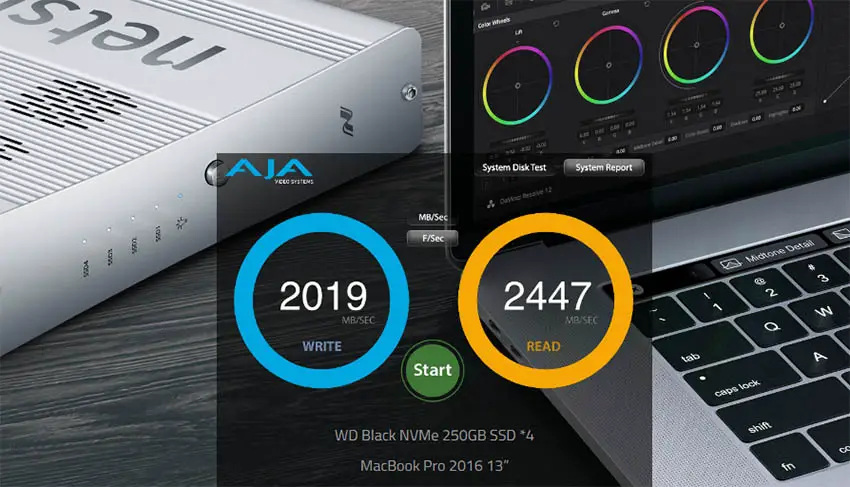 The Netstor NA622TB3 is compatible with both Windows and Mac OS devices and it's expected to start shipping in the coming weeks with pricing yet to be announced. For more information and technical specs, head over to Netstor official website here.
[source: Netstor]
Claim your copy of DAVINCI RESOLVE - SIMPLIFIED COURSE with 50% off! Get Instant Access!