According to Apple code watchers, Apple is set to introduce support for Google's next generation 8K video codec known as AV1. The codec has been developed to use less data to stream video at the same quality as other codecs, or stream at higher data rates with higher resolution.
References to the AV1 codec have been found by code watchers in beta updates of the software for Apple devices including the iPhone, iPad, Macs, and the Apple TV 4K, leaving many to conclude that Apple plans to support the next-gen codec moving forward.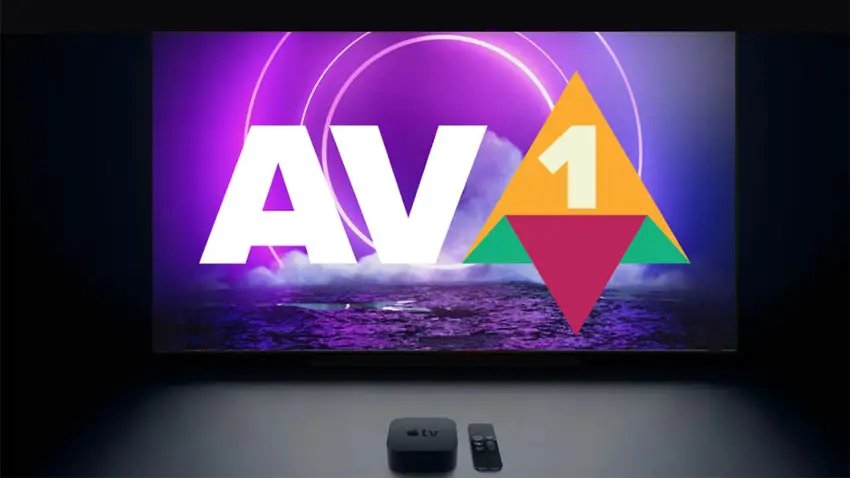 In the AVFoundation's Core Media framework libraries that Apple is adopting, there is a new global variable listed as "kCMVideoCodecType_AV1".
Google, Apple, Facebook, and Netflix are a part of an alliance called the "Alliance for Open Media (AOM)" that has been developing the open source codec, but up until recently, only YouTube has been using it in the wild.
Currently, AV1 is the main codec being used to stream high-resolution video on YouTube, but Netflix looking to make a switch to AV1 for 4K and above video streaming services in the future.
The Apple TV 4K could use the codec for 4K streaming in order to fine-tune the compression algorithm before a new 8K supporting Apple TV is introduced, rumored to be on the horizon for a late 2022 launch.
Not only could Apple devices decode AV1 streams for playback, but the codec may also be supported for encoding video in the codec through video editors such as Adobe Premiere Pro and Apple's own Final Cut Pro.
Currently, the Apple M2 chip does not support the codec, opting for the support of H.265 HEVC and H.264. Even more of a challenge is through the Apple TV 4K, which utilizes the A12 Bionic chip which doesn't support AV1, and insiders say that for the current system to support the next-gen codec, Apple would have to address the issue in software until the next Apple TV is released with the A14 Bionic chip.
If the beta version of iOS16, iPadOS16, and macOS 13 Ventura are testing out support for AV1 through its public beta programs, it's a good sign that the codec is just about ready to be launched in the mainstream as a legitimate challenger to H.265, which has had difficulty being codified as the once and future king of high resolution streaming codecs.
[source: TechRadar]
Claim your copy of DAVINCI RESOLVE - SIMPLIFIED COURSE with 50% off! Get Instant Access!