Fresh off Canon's legal assault on third-party lens companies creating RF mount lenses, the camera and lens company is busy developing new lenses to fill the self-imposed void.
Rumor has it that in the first six months of 2023, Canon will be releasing three new RF wide-angle prime lenses which may have content creators in mind.
According to Canon Rumors, the speculation is, that the trio of lenses that Canon is developing for the new year will include a 24mm F/1.4L USM lens and a 35mm F/1.2L or F1.4L USM lens.
As of press time, the third lens remains a mystery, but another rumor suggests it may be a 28mm L prime lens with no further details.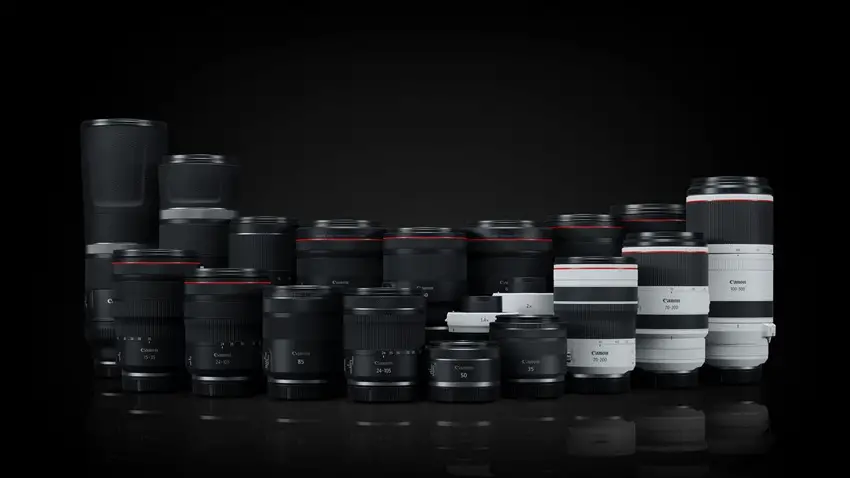 When comparing with the lens roadmap that CR examined last month, the possibilities are quite interesting:
Canon TS-R 14mm f/4L
Canon TS-R 24mm f/3.5L
Canon RF 10-24mm f/4L USM
Canon RF 18-45mm f/4-5.6 IS STM
Canon RF 35mm f/1.2L USM
Canon RF 500mm f/4L IS USM
Could Canon make that third lens zoom or a long-distance prime? Or even go wider with a 14mm? They did predict an RF 10-24mm f/4L will be announced in 2023, but that is noticeably missing in the latest rumor.
And how will the competition react? As stated above, Canon has made moves to eliminate any third-party competition when it comes to autofocus RF mount lenses by sending out cease and desist letters to lens manufacturers, preventing them from dealing with the transmission of lens metadata to the camera itself, plus the control of autofocus through Canon's new Dual Pixel AF II focusing scheme.
However, that doesn't stop lens makers from releasing manually-centric optics, and many have done that, chiefly within the cine lens space. But in doing so, Canon has put more pressure on itself to fill the void with RF mount lenses that users will want.
CR surmises that photographers wouldn't be willing to collect a set of wide-angle lenses, and would be able to choose from the three possible lens options. However, filmmakers may want to collect a prime set of lenses, if the cost is low enough to justify it.
This is, however, becoming more of a challenge with budget cine lenses being released by companies like 7Artisans and Meike. It will really come down to what three lenses Canon releases, and their price point.
The image quality, while critical, won't really drive the decision since 1) it's expected, and 2) these affordable lenses are closing the gap with features that include lens coatings to prevent flaring and chromatic aberration, and designs that minimize focus breathing.
Now you know why Canon took the extraordinary step to protect its IP. The competition is getting far too fierce for the company to be able to maintain the cost of developing this kind of high-performance optics and do it at a price that is profitable.
Everything is really speculation at this point, and a lot can happen in the next six months, so we'll just have to wait and see how it all shakes out. But Canon has a clear roadmap, so we'll see just how accurate that will end up being. And if it isn't, well, there are plenty of existing lenses to choose from.
[source: Canon Rumors]
Claim your copy of DAVINCI RESOLVE - SIMPLIFIED COURSE with 50% off! Get Instant Access!