Canon has released its financial statements for the year 2022, and contrary to the technorati's prediction of doom for the camera industry, Lake Success has reported a year boosted by brisk mirrorless camera sales.
With the release of the Canon R7 and R10 APS-C mirrorless cameras, as well as seven new RF lenses, the company reported market growth in excess of 2.86 million units in 2022, with the expectation that the company will enjoy the same robust sales in 2023.
"Despite concerns that consumer spending will decline, the demand of users, which mainly consists of professionals and enthusiasts – people that enjoy taking still images and videos – remained rock solid," stated the report.
"Thanks to this, and the launch of new mirrorless cameras by manufacturers, the market grew to 5.85 million units in 2022, which is also the market size we expect in 2023."
Digging deeper into the numbers, Canon reported that sales were up for cameras in spite of an economic slowdown, producing a net sales increase of more than 8.9% for the third straight year that the company says was second only to their record high in 2007.
But it isn't all sunshine and lollipops for the camera manufacturing company, as Canon projected 2022 earnings of $3.99 billion, but fell short by 10.4 percent, ending up with $3.91 billion.
Yet in spite of falling short of expectations, the company managed to produce an operating profit that amounted to 15.8% of total net sales.
The company credits the popularity of its new APS-C mirrorless lineup, which powered an annual sales increase of 120,000 units, to a grand total of 2.86 million cameras sold.
This increase was also benefitted by the release of the second generation Canon R6 Mark II full frame mirrorless camera, which was released just in time for the holiday shopping season in December of 2022.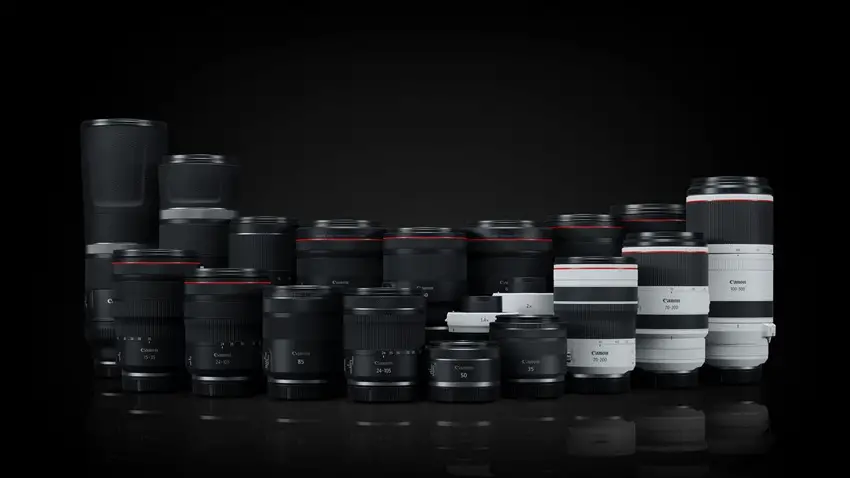 Seven RF and RF-S lenses were also released during the year, bringing the total optical catalog to 33 and growing. Canon stated in its 2023 outlook, that it plans to further increase the company's RF lens quiver to further address the needs of content creators in the imaging space.
Canon plans to build on this muted success by expanding the mirrorless camera market share through the strengthening of the competitiveness of the R series line, presumably through the release of next-generation models with higher-resolution image sensors, and an expanded catalog of lens offerings.
"In 2023, the new products that we launched last year will contribute to sales throughout the year," the presentation continues.
"To facilitate our aim of 2.9 million unit sales this year, we plan to further strengthen our EOS R series lineup by, for example, introducing models that will broaden our base of interchangeable-lens camera users."
As previously reported, the company has taken steps to prohibit third-party lens manufacturers to release RF-mount autofocus lenses, in order to shore up that particular product category.
In this new year, Canon hopes to bring in over $4 Billion in sales and increase its operating profit by nearly 15% for another year running. Only time, and upcoming new releases, will tell if the projections bear fruit.
The entire corporate earnings report can be found here.
[source: Canon Rumors]
Order Links:
Disclaimer: As an Amazon Associate partner and participant in B&H and Adorama Affiliate programmes, we earn a small comission from each purchase made through the affiliate links listed above at no additional cost to you.
Claim your copy of DAVINCI RESOLVE - SIMPLIFIED COURSE with 50% off! Get Instant Access!