It seems that the Canon R6 can, under specific editions, exhibit an error code that causes users to not only have to restart the camera but remove the battery and then reinsert it before turning it back on.
But Canon has addressed the problem with a new firmware update, that also adds a new feature when transferring images to an FTP server.
The Err70 error is believed to be a communication error that was initially seen on the Canon EOS 70D SLR camera back in 2022.
With that camera, the problem occurred due to continuous use of the camera while shooting longer form videos or burst captures that can cause the camera to approach overheating. For that error, Canon had to physically repair the circuit board due to a faulty electrical printed circuit board.
However, in the case of the R6 full frame mirrorless camera, the problem appears to be software-driven and may have been caused by version 1.8.0, which has since been suspended as a download in favor of the release of firmware update vs. 1.8.1.
In addition to resolving the err 70 code, the update also makes it possible to crop and resize images during image transfer to an FTP server in the cloud. There are also a few housekeeping fixes to address several annoying minor bugs and make the camera perform more efficiently.
Canon also states that it is updating the instruction manual to reflect the changes and fixes incorporated in the new update and that a PDF copy of the manual will be available for download shortly.  Meanwhile, to download the update vs. 1.8.1, users can visit the Canon Japan website and download it.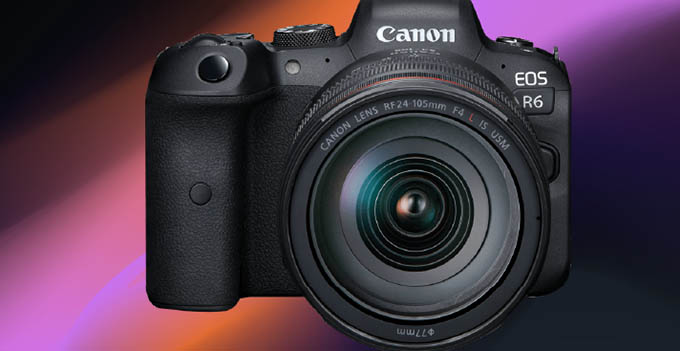 The company also encourages users to read the installation notes before installing the new update. Should users have a new camera, the firmware may have already been installed on the camera at the factory, so there would be no need to update the firmware.
To update, users are encouraged to fully charge the camera battery before installing it so that the update will not be interrupted due to a depleted power cell.
According to the site, even when using a camera connected to a power adapter, the camera will determine whether the firmware update is possible depending on the capacity of the battery inserted in the main unit.
From there, it's a matter of saving the downloaded firmware to a prepared SD or CF card, and inserting the card into the camera before turning the unit on. Then users can update the firmware from the applicable camera menu screen.
Lastly, check the firmware in the camera to insure that the update was successful. The complete written procedure can be read here.
[source: Canon Rumors]
Order links:
Canon EOS R6 Mirrorless Camera (B&H)
Claim your copy of DAVINCI RESOLVE - SIMPLIFIED COURSE with 50% off! Get Instant Access!