3-axis gimbal stabilisers utilising brushless motors, have been around for sometime now.
Although they've been predominantly used in areal cinematography with quad and octocopters, in the last couple of years we've seen a stable influx of hand-held stabilisers utilising the same technology.
At NAB 2014 back in April, brushless gimbals for anything from iPhones and POV cameras, to Red Epics were all the rage.
In this (2 part) post, we'll look at some suitable brushless gimbals for small form factor 4K cameras like the Panasonic GH4 and the Sony A7s, as well as comparable sized DSLR's like the Canon 5D Mark II, Mark III and 7D.
Came 7000 3-axis gimbal from Came-TV
First up, is the Came 7000 3-axis brushless gimbal from a Came-TV. This is a budget gimbal which retails for a little less than $1,000 or for around £600.
Usually found on eBay or directly from manufacturer Came-TV this dig does NOT come pre-assembled so you need to take this into consideration.
Depending on your level of experience with DIY stuff, it may take you several hours to assemble and tweak the settings to balance the unit and make it ready for set. For the more adventurous shooters out there, the Came-TV 7000 gimbal may present a great opportunity to save some money and get your hands dirty.
Those of you, who don't want to fiddle too much with assembling stabilisers, there are plenty of options.
The folks at Cheesycam.com have some excellent First Impression and Calibration videos for this model gimbal.
And a 6-Point IMU Calibration video:
The Came 7000 comes with a 32bit AlexMos controller board with 3-axis controls for pitch, roll and yaw. It features a joystick for lens movement control. It supports cameras and lens combinations with combined weight up to around 3 KG according to Came-TV.

It will hold a Canon 5D/7D a GH2/3 and a Panasonic GH4 as well as a Sony A7s without any problems. Just make sure you read-up on the documentation, instructions and check out the tutorials to ensure proper balancing and setup.
Check out this detailed review from Tom Antos on the Came 7000 below:
Next, is the Defy G2 3-axis Gimbal.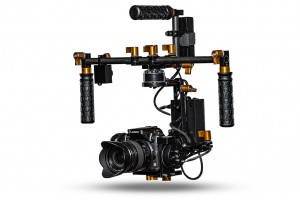 The DEFY G2 sports a light-weight carbon fibre tubes and high-quality aluminium components. It uses easy to adjust thumb screws instead of hex bolts, users can field assemble and balance without tools in just minutes.
Filming with the DEFY G2 is very easy, and does not require specialty training to use. The DEFY G2 is scalable, meaning it can quickly adapt to various cameras and lenses during a shoot due to the ease of its field balancing.
The DEFY G2 features:
Holds camera and lens combinations up to 2 lbs. (about 1.1 KG)
3 modes of operation: Slow Pan, Fast Pan, Accessory Control
3 Axis Camera Stabilizer
2 Batteries with charging station (for 120-180 minutes of constant run time)
Crushproof/Waterproof Pelican Case
Integrated On/Off Switch
Clean design eliminating clutter from wires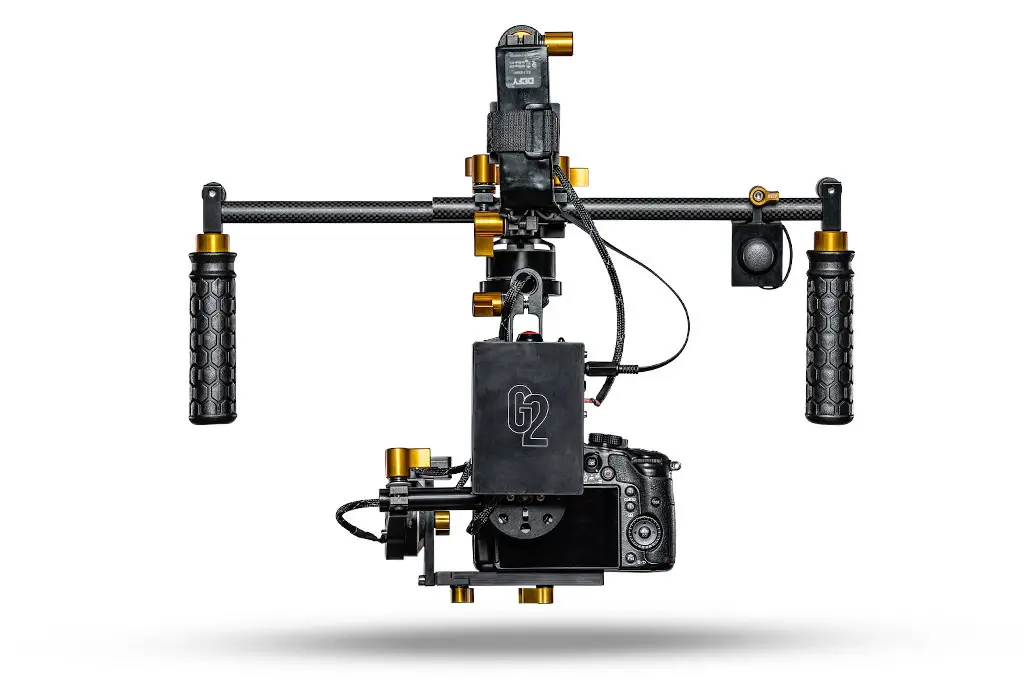 The Defy G2 supports cameras such as the Blackmagic Pocket Cinema Camera, Panasonic GH2, GH3, and GH4. Sony Nex Series, A7s, A6000 and more. The Defy G2 is available for about $2,600 directly from Defy.
Here are a couple of promo videos by Defy:
Demo Footage and Behind the Scenes: DEFY G2 from DEFY on Vimeo.
DEFY GIMBAL TEST FOOTAGE: Update for Blackmagic Pocket Cam users from DEFY on Vimeo.
The Defy G2 seems to me to be a more robust and refined product just purely on paper. But, the best way to decide what works for you, is to rent it/borrow it and test if for yourself.  I have not used any of them in the field, and just like you I am interested in getting a 3-axis gimbal stabiliser for my A7s/GH4, so I hope this post was helpful.
Next week, I'll sort out a few more options from other manufacturers and see what they bring to the table. Until then, let us know in the comments below, what gimbals you've used with your GH4 or what gimbal you're planning on getting.
Disclaimer: As an Amazon Associate partner and participant in B&H and Adorama Affiliate programmes, we earn a small comission from each purchase made through the affiliate links listed above at no additional cost to you.
Claim your copy of DAVINCI RESOLVE - SIMPLIFIED COURSE with 50% off! Get Instant Access!