One of the main support systems on the production set that gives filmmakers all the productive freedom and confidence they need while shooting is the follow focus system.
Unfortunately, many of us usually use a manual one which is fine in most of the cases, however it is still limiting in a way.
One of the best solutions on the market that can give us the ultimate freedom to keep everything in-focus are the so-called wireless follow focus systems that are controlled remotely. Nevertheless, those systems are very expensive and usually cost thousand of dollars. Today we will review a very affordable one for less than $600.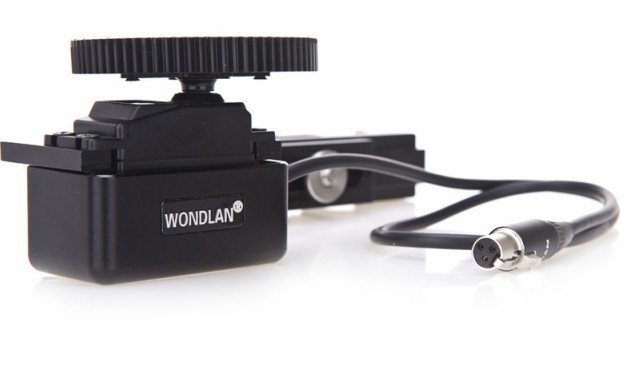 Wondland exclusively launched a brand new wireless follow focus called the Wireless Mnemonic Follow Focus, which assist the cameraman to remotely adjust focus on DSLRs, cinema cameras and other devices. It can match with a DSLR rig, slider, rocker, steadicam and so on. The system can be easily adjusted in a free line of sight at out-door open area in range over 300 meters.
Check out the excellent video review of the Wondlan Wireless Mnemonic Follow Focus by Tom Antos from tomantosfilms.com
Overall I am very happy with this focus system. It always hits the marks. Is very responsive, with minimal delay between the transmitter and receiver. The one thing I wish for is that the motor didn't make the noise. With the noise the way it is you will not be able to use this system when filming quiet intimate scene where audio recording is necessary. Otherwise it works great! It's small and easy to set up which is real important if you plan to actually use this in a real production environment.
If you want to use this follow focus then you will either need to use cinema style lenses or convert your DSLR still photography lenses by putting a focus gear ring belt on the focus ring of your lens.
Another tool that you will most likely need to use with your follow focus system  is a wireless video system and a monitor. Further more, Tom Antos has a great DIY solution for us as well.
Here is a link to all the stuff you will need to build your DIY wireless monitor for less than $300.

Claim your copy of DAVINCI RESOLVE 16 - SIMPLIFIED COURSE with 50% off! Get Instant Access!