We've been waiting for it for some time. Over here at 4K Shooters, we are avid supporters of the new era of camera/gear manufacturing – where filmmakers themselves get together, pool their resources and create what they need, exactly fitting their needs. The Digital Bolex D16 was one of the first if not the first to utilize this crowdfunding approach.
Apertus, have launched their Indiegogo crowdfunding campaign to raise funds for the development of the AXIOM Beta – the 1st 4K Open Digital Cinema Camera, which allows adopters to choose their sensor and participate in the development process by donating and then getting the camera at cost. Some perks even offer 50% discount of the retail price of the camera for crowdfunding campaign backers, for 350 Euros you can pick-up a Super35 Axiom Beta at an estimated cost of 2,300 Euros (Ex VAT or any other taxes).
Apertus are the team behind the AXIOM Alpha – a working proof-of concept open source 4K camera. The AXIOM Beta will be their first camera to go into production. It will open the path to the modular AXIOM Gamma, planned for the future. We've been following the AXIOM Alpha/Beta development for some time, and are very excited to share this news with you.
See more details of their crowdfunding campaign, which went live earlier today.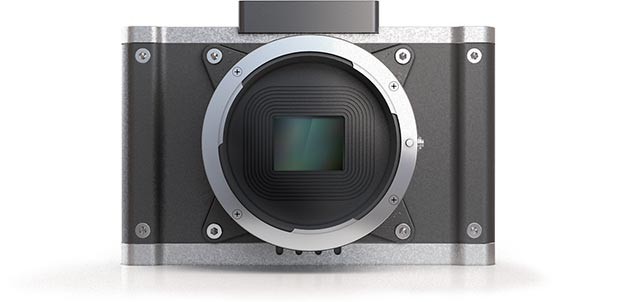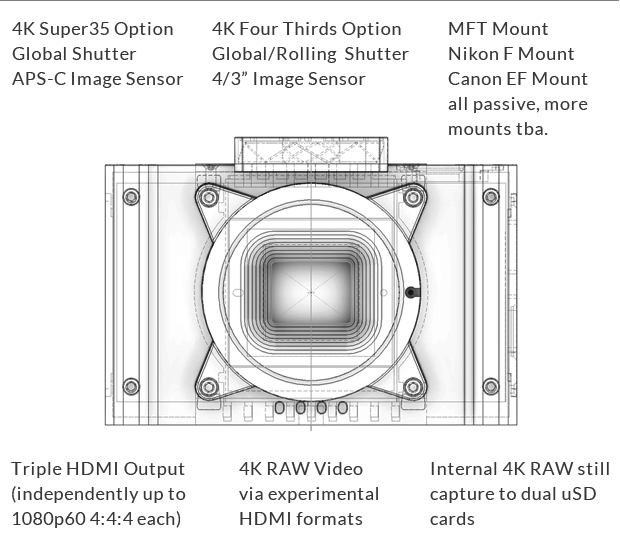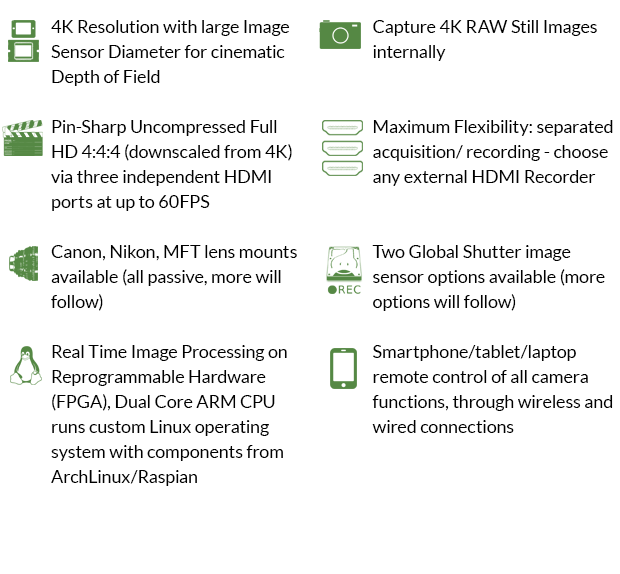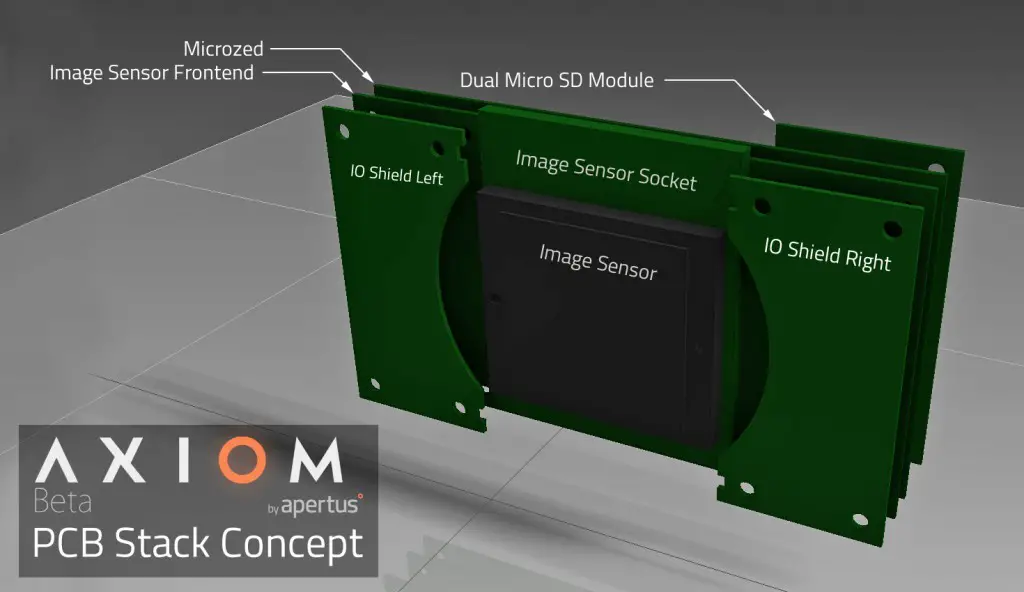 Apertus AXIOM BETA Specifications:
Choice of 4K Sensors

TrueSense KAC12040 (4000 x 3000) 12MP – Four Thirds (4/3), Rolling shutter
CMOSIS CMV12000 (4096 x 3072) – Super35/APC-S format, Global shutter

3 x HDMI Out each up to 1080p60 4:4:4 (4K RAW output via experimental HDMI formats)
I/O Breakout shield for developers + more to follow eg. 3G-SDI, TC, Genlock, Trigger IO, etc.) planned as future additions
Lens mounts – Nikon F, Canon, Micro Four Thirds – all passive
PL mount, IMS mount, Sony E-mount and electronic lens control – to be Future Additions
In-camera looks (4 channel LUTs) for flat/log mode per output (fully customizable)
Real time: matrix color conversion, Fixed Pattern Noise correction, false color display, dead pixel compensation, look around, overlays
Reprogrammable Hardware (FPGA) leading to zero CPU load
HDR and logarithmic response curve options
Built-in IS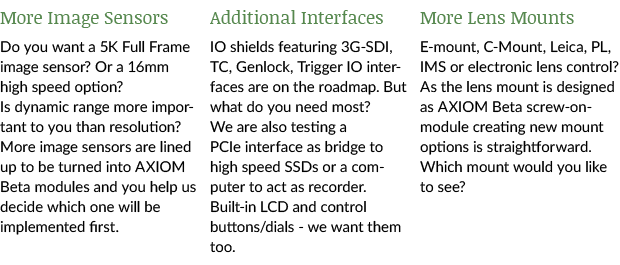 Crowd funding backers will be offered an exclusive upgrade path to the production version of AXIOM. (probably called AXIOM Gamma) Essential components, like image sensors will be reusable as well.
Crowd funding backers will receive AXIOM Beta at cost, payment is due at Ship. Current price values are gross estimates and depending on actual production volume might be a lot lower.
Estimated shipping: April 2015
For full details visit the Axiom Beta official Indiegogo Campaign

Claim your copy of DAVINCI RESOLVE - SIMPLIFIED COURSE with 50% off! Get Instant Access!