AJA Video Systems just released a brand new footage of their long-anticipated 4K camera the AJA CION today at IBC 2014. The camera was announced at NAB 2014 back in April and this is the first time an official footage has been released post NAB, when AJA released a few second shots from the camera, which at that point didn't have the colour science finalized.
The material was shot for three days in Grass Valley and Nevada City California in the beginning of September. It is interesting to know that no specific color corrections were applied to the original UHD ProRes 4444 files. Every shot is presented exactly as it was captured.
There are no exposure adjustments, color correction or image manipulation of any form took place in post-production. CION's white balance values were specifically selected to match the needs of the scene and, in certain cases, auto white balance was also utilized. The AJA CION's in-camera color correction modes were also employed during the shoot. Skin Tones' and 'Normal' settings were selected throughout the filming.
CION – Science of the Beautiful; Ungraded Images Reel from AJA Marketing on Vimeo.
The footage looks gorgeous even for a downscaled and compressed 1080p Vimeo upload. The video is sharp, film-alike, there are no any visible artefacts and the colors are vivid and pop-up.
Furthermore, the AJA CION features a Super 35mm sensor with 12 stops dynamic range, a global shutter and OLPF. Rumor is the AJA CION uses the same Super35 sized global shutter CMOSIS CMV12000 sensor, believed to be at the heart of the BMPC and 4K URSA.
In general, Optical pass filter not only removes aliasing and moire artifacts, but also renders skin tones a lot nicer. This is the reason why many filmmakers do believe that AJA CION camera would perform better in those terms compared to BMPC 4K for instance. It is great to know that the camera is able to shoot 4K ProRes 422 up to 60fps internally which makes the camera direct competitor of the Blackmagic Design URSA camera.

Here's an overview of the features of the camera:
12 Stops Dynamic range
Super 35mm 4K CMOS sensor 
Global Shutter
Optical Low Pass Filter (OLPF) and IR Cut Filter (combined)
4K including 4096 x 2160 and 3840 x 2160
120fps 4K – via external recorder via SDI x 4 only
All flavours of from ProRes 422 to ProRes 4444 up to 30fps in 4K
4K ProRes 422 up to 60fps
2K (2048 x 1080) up to 60fps
Full HD 1080p ProRes 422 up to 60fps
Full HD 1080p ProRes 4444 up to 30fps
4x 3G-SDI Main Outputs – for 4K raw capture (external only – 4K AJA RAW) 
2x 3G-SDI outputs – for external monitors/EVF
2x HDMI out
Thunderbolt Port 4K up to 30fps
Interchangeable PL mount (3rd party only)
Records onto AJA proprietary SSD media cards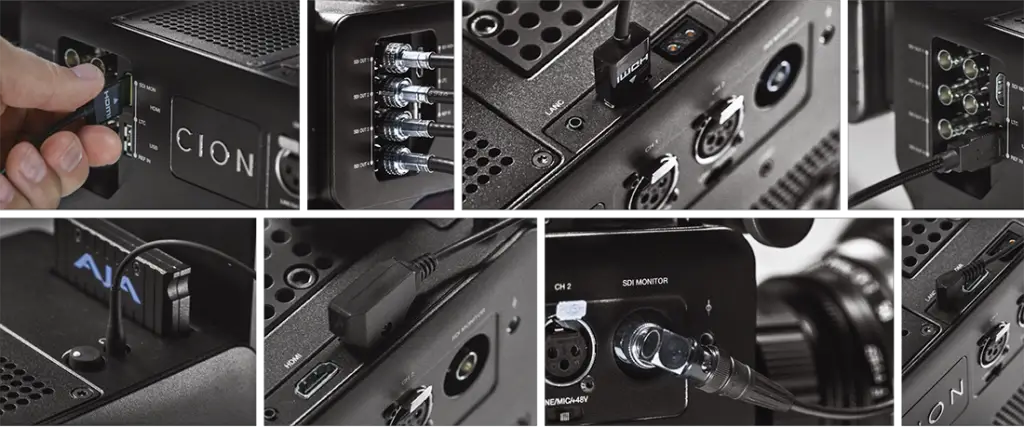 The AJA CION comes with PL mount as standard and according to AJA, the lens mount can be changed by simply removing the 4 screws, which very straightforward, quick and easy and does not require the camera to be sent back to AJA. It is a user upgradeable feature. Third-part companies such as MFT Services have already developed different dedicated adapters for other lens mounts (Canon EF, PL, Nikon F, Canon FD, and B4) for the AJA CION.
Even though, the first footage from the camera was released at this years IBC, there is no fixed date when the camera would start shipping. AJA have announced US pricing of $8,995 which is $3000 more than the initial price of the URSA camera. The latter has already been shipped in limited quantities.
Claim your copy of DAVINCI RESOLVE - SIMPLIFIED COURSE with 50% off! Get Instant Access!