One more 4K mirrorless digital camera is going to hit the shelves in the near future. No, it's not from Canon, but from Samsung.
The Samsung NX1 shoots Ultra HD internally up to 30fps and 1080p up to 60fps. The camera is also capable of of shooting DCI True 4K at 4096 x 2160 at 24fps. The NX1 is equipped with Super 35 mm sized sensor and DRIMe V Image Processor.
It's interesting to note that the new H.265 codec has been implemented in the camera by Samsung. According to Andrew Reid from EOSHD.com the NX1 would have the potential to output 4K ProRes quality videos but with the same file sizes as 1080p H.264 at a low bitrate.
This is another significant step by Samsung towards the 4K aquisition and it turns NX1 into the first APS-C sensor sized mirrorless camera that shoots DCI compliant 4K along with High Efficiency Video Codec (HVEC H.265). The new H.265 codec can support 8K UHD and resolutions up to 8192×4320.
Тhe codec is a successor to H.264 and is capable of providing ProRes quality at 1% of the file size (that's 5Mbit bitrate for 500Mbit quality video). Both the iPhone 6 and its larger iPhone 6 Plus feature the next-generation H.265 technology, for encoding and decoding FaceTime video calls over cellular. Netflix also have been adopting the codec for UHD content streaming.
Here are the some of the main features of the Samsung NX1
6.5K Super 35mm sensor with 4K (4096 x 2160 at 24p) and Ultra HD (3840 x 2160) video mode
14bit raw stills at 28MP (6480 x 4320) from effective 28.2MP, total 30.7MP Samsung ISOCELL sensor
HVEC codec (H.265)
3″ AMOLED screen and OLED viewfinder
15fps continuous shooting rate
Extended ISO range 100-512000
 UHS II speed SDXC card compatible
Backside illuminated sensor (common with compacts, but very unusual to see this in a large sensor)

Additionally, the NX1 will be able to output clean video 4:2:2 (8bit) singnal through a micro HDMI connector than can be recoded directly to an external device. The camera accommodates UHS-I or UHS-II memory cards and has USB 3.0 port as well.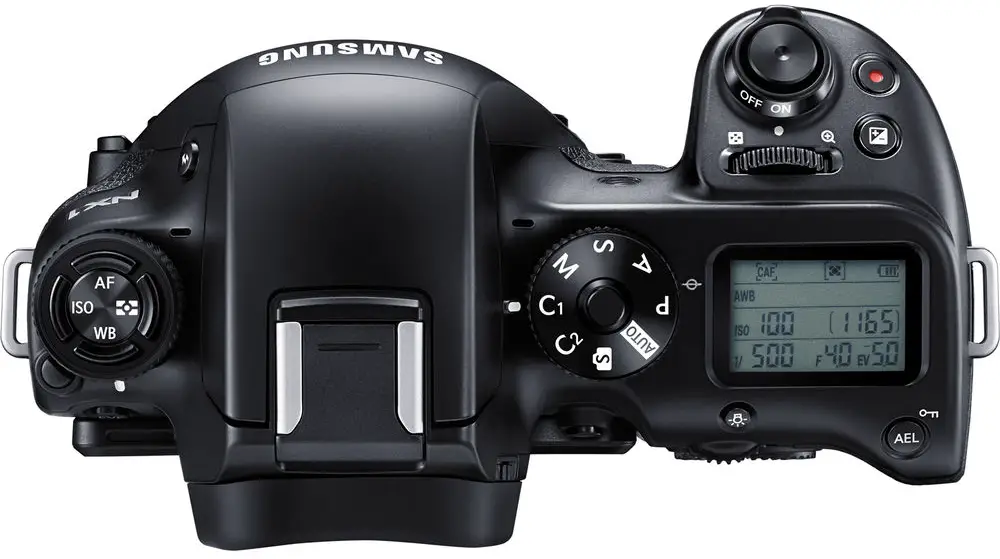 The NX1 also takes advantage of wireless technology as well. Built-in Near Field Communication (NFC) capability allows individual images to be wirelessly transferred from the camera to a smartphone or tablet. Additionally, 802.11b/g/n/ac Wi-Fi capability coupled with Bluetooth 3.0 technology allows for fast and cordless transfer of files while providing constant and accurate GPS data when the NX1 is paired with smartphone.
The body of NX1 is also water and dust resistant with a magnesium-alloy internal frame for added durability.
It's interesting to see whether the NX1 will become popular camera and maybe even a worthy competitor of GH4 and A7s. The implementation of H.265 as a codec of choice and the 4K internal recording are the big selling points here along with the price.
[via EOSHD.com]

Disclaimer: As an Amazon Associate partner and participant in B&H and Adorama Affiliate programmes, we earn a small comission from each purchase made through the affiliate links listed above at no additional cost to you.
Claim your copy of DAVINCI RESOLVE - SIMPLIFIED COURSE with 50% off! Get Instant Access!