I'm a big fan of G-Technology and their products, I have a couple of Firewire 800 G-Drive's which I've been using for sometime, and they are running without any issues even today.
G-Technology are one of the leading brands delivering premium storage solutions for audio/video production, filmmakers, editors, photographers and creative professionals. Recently at IBC, they announced the first extension of its Studio line, the G-SPEED Studio XL.
Featuring the sleek design and reliability of G-Technology's Studio line, the G-SPEED Studio XL eight-bay Thunderbolt 2 storage solution comes in a high-quality, black enclosure with integrated cooling technology, ideal for any high-performance computer or workstation.
This is what acclaimed Pulitzer Prize-winning photographer and director Vincent Laforet shared about the brand new G-SPEED  Studio XL:
The new G-SPEED Studio XL is the ideal storage solution for me, as it is incredibly fast, super quiet and really compact, allowing me to conveniently house two of these massive storage solutions in two different locations – one in New York and one in LA. Previously, I had a large server with less capacity in these locations, which was economically prohibitive. Now I have 64TB of easily accessible data at my fingertips with the G-SPEED Studio XL solutions, which helps me find and transfer my files in ways that were only a distant dream just a few years ago.

Furthermore, The G-SPEED Studio XL holds up to eight removable enterprise-class 7,200 RPM hard drives. It also supports 4k workflows with user-configurable RAID 0, 1, 5, 10, 50 and 60, and impressive transfer rates of up to 1,350MB/sec in RAID 0. Like other products in the Studio line, the G-SPEED Studio XL can be daisy-chained via dual Thunderbolt 2 ports to boost storage speeds and effortlessly support demanding multi-stream HD, 2K and compressed 4K workflows.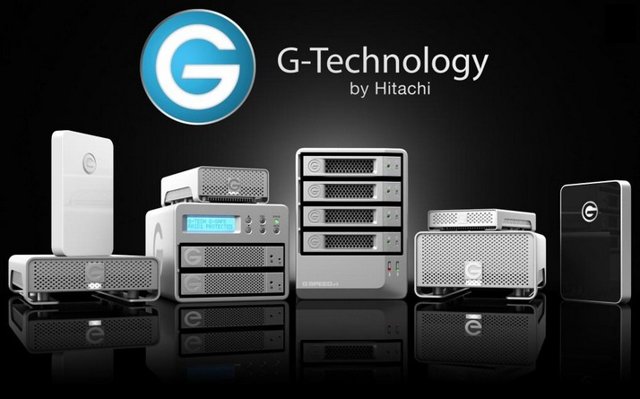 The G-SPEED Studio XL will be available in November. Pricing is as follows:
24TB – £2,699
32TB – £3,479
40TB – £4,199
48TB – £4,499
64TB – £5,250
All products in G-Technology's Studio line are plug-and-play for Mac® and come with a 3-year limited warranty.
I'm sure many of us had some previous experience with the hardware solutions offered by G-Technology. Undoubtedly, the company invests in the development of fast, reliable and efficient tools. Now with Studio XL one can store more than 200 hours of 4K ProRes HQ files which is a massive storage capacity. Guys, what do you think about the G-SPEED series and the brand new Studio XL in particular?

Claim your copy of DAVINCI RESOLVE - SIMPLIFIED COURSE with 50% off! Get Instant Access!