This day next month we'll probably know for sure, but looks like ARRI is about to shake things up again at NAB. As we move closer to the industry's biggest trade show in the opulence of Las Vegas, Nevada, rumours are starting fly around the internet from the very far fetched to the quite plausible ones. Sources close to us and Canon have been adamant that this year, Canon will finally go "all guns blazing" on the 4K camera front with at least two new 4K cameras at NAB – one of them being the Canon C300 Mark II and another possibly a successor to the not-so-successful C500. A 4K capable 5D Mark IV is also rumoured to be announced at some point during 2015. Some say they Canon are a bit late to the party, as Sony, RED and more recently Kinefinity (who are yet to release their 6K camera – the KineMAX, but at least we know it exists) and Panasonic have been getting  busy releasing 4K heavy hitters and even getting their feet wet into the 6K acquisition frontier. 6K is usually the realm of California-based manufacturer where they currently are a leader with their well-established RED Dragon sensor at the heart of Epics and Scarlets.
On Friday a new rumour about a possible new camera from ARRI was reported on Cinescophophilia, which was for the lack of a better word – surprising to me. According to the rumour, ARRI may very well bring a new 6K camera to NAB – dubbed the ALEXA XTT. While only a rumour at this stage, it does come from a very reputable industry source. See more below via Cinescopophilia:
Potential news of a 6K camera from ARRI.

On Twitter @OFFHOLLYWOOD or as some know him as, Mark Peterson from OFFHOLLYWOOD Cine Equipment Rentals, Production Services, Product Development and Consulting out of New York dropped that we should see ARRI announce at NAB 2015 a new camera called the ARRI Alexa XTT.
I don't really know what to make of this, given OFFHollywood's close affiliation with RED, and their upcoming WEAPON camera upgrade for the Dragon sensor system. RED teased a few shots of the Weapon before ARRI's Alexa MINI announcement at the end of February, clearly knowing of what was coming at BVE or even before. The Alexa MINI can be seen as a direct competitor to the EPIC for multi-camera production where EPIC's are preferred for specialised gimbal and aerial shots due to their smaller form factor an weight compared to any of the current single body Alexa cameras.
The Alexa Mini will definitely eat into that market to a degree, as most Alexa multi-cam shoots will prefer to keep a homogenous workflow with an Alexa Mini as opposed to using a 3rd party camera like the C300 or Red Epic. Smart move on ARRI's part to make a smaller version of the Alexa, which was apparently something Alexa users have been clamouring for years.
From the looks of it OffHollywood is maybe trying to spoil ARRI's big upcoming announcement of their 6K camera. The new ARRI 6K camera can be seen as threat to the 6K RED Dragon. Whatever the case, we'll find out for sure in just under a month what ARRI have been up to.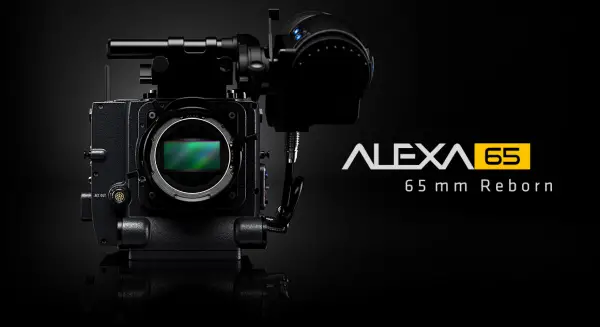 I also certainly hope this is not becoming another resolution race, despite the fact that both the RED and ARRI camp are known nemesis and have even battled in a court of law over corporate espionage allegations in a well documented case.
ARRI is opening up to upping the resolution on their existing Alexa XT's via firmware updates up to 3.2K ProRes and UltraHD in the Amira, and with their Alexa 65 even going beyond 4K. ARRI's goal has always been the pursuit of image perfection through colour fidelity and maximum dynamic range, and I hope it stays this way. Regardless, of what ARRI and RED bring out at NAB, on thing is for sure – things are shaping up for quite an interesting NAB this year.
To read more about the ARRI Alexa 65 – a 6.5K 5-perf 65mm digital equivalent cinema camera you can head over here. At the moment the camera is exclusively available as a rental only option from ARRI Rental.
Claim your copy of DAVINCI RESOLVE - SIMPLIFIED COURSE with 50% off! Get Instant Access!