If you wanted to get a DJI Inspire 1 so you can shoot 4K from a birds eye view, but couldn't afford it, no sweat – DJI has you covered. The innovative unmanned aerial systems market leader just released a new version of its most popular quadcopter – the DJI Phantom 3. The predecessor Phantom 2 sent the UAS maker into the drone stratosphere and made the name DJI synonymous with "ready-to-fly" out-of-the-box unmanned aerial systems that become just about anybody's favourite toys from seasons camera professionals to weekend warriors and enthusiasts. Later its refreshed Vision + version added a camera and now DJI unleashed their latest addition to the Phantom family – appropriately named the Phantom 3.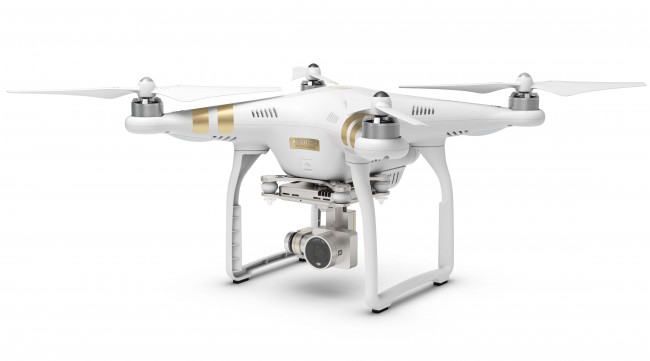 The DJI Phantom 3 comes (at the moment) in 2 versions – the Professional and the Advanced version. The two versions already include a camera and a gimbal and differ in the resolutions/frame rates they can capture.
The Pro version can shoot true 4K at 4096 x 2160 in 24/25p and UltraHD 3840 x 2160 up to 30p, while the Advanced model gets Full HD 1080p/60 and 720p/60 recording max.
Camera Specs
Sensor
Sony EXMOR 1/2.3" Effective pixels: 12.4 M (total pixels: 12.76 M)
Lens
FOV 94° 20 mm (35 mm format equivalent) f/2.8, focus at ∞
ISO Range
100-3200 (video) 100-1600 (photo)
Shutter Speed
Image Max Size
Still Photography Modes
Single Shot
Burst Shooting: 3/5/7 shots
Auto Exposure Bracketing (AEB): 3/5
Bracketed Frames at 0.7EV Bias
Time-lapse
Video Recording Modes
* Phantom 3 Professional
4K: 4096 x 2160p 24/25
UHD: 3840 x 2160p 24/25/30
FHD: 1920 x 1080p 24/25/30/48/50/60
HD: 1280 x 720p 24/25/30/48/50/60
* Phantom 3 Advanced
FHD: 1920x1080p 24/25/30/48/50/60
HD: 1280x720p 24/25/30/48/50/60
Supported SD Card Types
Micro SD
Max capacity: 64 GB. Class 10 or UHS-1 rating required
Max Bitrate Of Video Storage
Supported File Formats
FAT32/exFAT
Photo: JPEG, DNG
Video: MP4, MOV (MPEG-4 AVC/H.264)
Operating Temperature
Both versions of the Phantom 3 quadcopter feature a gimbal stabilised camera with a 94 degree fixed lens for a much less "fisheye" distorted look that you'd get with a GoPro Hero4 for example. Pan an tilt control are available as well as manual control over ISO, shutter speed and white balance via the DJI Pilot app. The ability to take 12MP stills from the 4K video stream is included in both JPEG or DNG Raw, and video is recorded onto microSD cards (Class 10 UHS-1 rating or above required, max. capacity 64GB).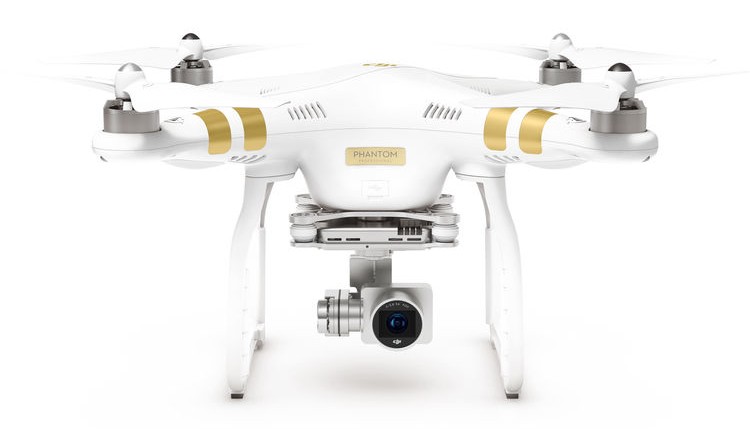 Video encoding is in .MP4 for PC users or .MOV for Mac people. Both in the all too familiar MPEG-4/H.264 compression that is commonplace nowadays on just about any consumer/prosumer camera that shoots 4K.
Here's what Jacob, who runs Phantompilots.com – the largest DJI Phantom forum on the Web, had to say about the new DJI Phantom 3:
"The Phantom 3 is a big step for DJI. It bridges the gap of the Inspire 1 and the Phantom 2. It has similarities to both, such as a 4k camera like the Inspire and a body similar to the Phantom line. The Phantom 3 allows aerial photographers and videographers to get the image quality they need, but at a price they can afford. With it's 4k resolution, it opens the door for multirotor pilots to truly capture the essence of a landscape and display it in a way that accurately conveys the true beauty.

The Phantom 3 is also more accessible to the general public with its upgrades for ease of flight. It includes an upgrade to monitor it's relativity to the ground, keeping it stable indoors and allowing auto-pay and auto-takeoff. The Phantom 3 app also includes upgrades, including my favorite, "Director". This feature allows you to mark clips in flight then the app will auto-edits the clips together after the flight.

Another feature now integrated into the app is the ability to live stream to YouTube, this feature is especially intriguing as it allows others to join you on your flight and with the live comments, the audience can interact with the pilot.

Overall, the Phantom 3 is a game changer and DJI has once again pushed the envelope on innovation."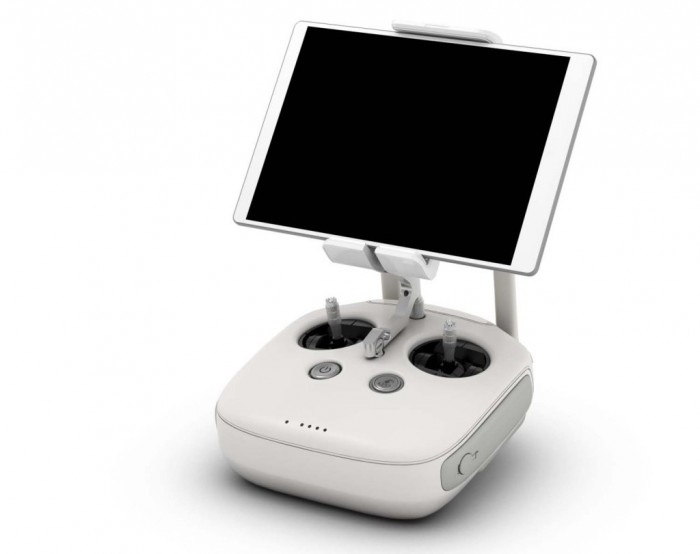 Live streaming flights to Youtube is an awesome feature that is sure to become very useful to event and ENG shooters. This is done via the dedicated DJI app is also included and compatible with iOS and Android mobile devices. I can imagine wedding videographers would love this as well. Live map that tracks the flights of the Phantom 3 at all times an a user-friendly GUI for adjusting full camera and flight settings in addition to a built-in editor helps you sort through the best footage completes the package.
Other features include "return to home" as well as Auto Take-Off and Auto-Landing are designed to help you get the best use out of the Phantom 3 and allow even unexperienced users to have a more enjoyable flight experience. Newly added features such as Indoor positioning sensors help you avoid crashing when you are filming indoors and 720p live-view mode with a smart phone or a table via the DJI own version of the "Lightbridge" technology used in the Inspire 1 make the Phantom 3 a really versatile tool that lets you tell amazing stories from just about any view.
The DJI Phantom 3 Professional is currently on pre-order at B&H for $1,259, while the Advanced model is on pre-order for $999. UK pricing is £1,159 and £899 respectively from DJI.com
Disclaimer: As an Amazon Associate partner and participant in B&H and Adorama Affiliate programmes, we earn a small comission from each purchase made through the affiliate links listed above at no additional cost to you.
Claim your copy of DAVINCI RESOLVE - SIMPLIFIED COURSE with 50% off! Get Instant Access!