Yesterday, Sony shook the world of stills and video once again by announcing a major leap forward in both high resolution stills capture and 4K video with the a7R II, which is a full-frame mirrorless camera with a massive 42 megapixel BSI CMOS sensor, in-body stabilisation and 4K XAVC-S internal recording – pretty much ticking all the major boxes for professional video use. You can read all about it on our Sony a7R II article here. But that wasn't all yesterday – Sony also announced two other 4K cameras – the compact RX100 IV and the RX10 II High-Zoom bridge camera. Both are capable of recording not only 4K (3840 x 2160) video internally in the XAVC-S codec (same as on the a7R II) but also have another trick up their sleeve – super-slow motion at insane high frame rates up to 1,000fps!
The two new models both feature the 1.0 inch type stacked Exmor RS CMOS sensor with some pretty advanced signal processing including attached DRAM memory chip allowing for more than 5x faster readout of image data. S-log2 is also featured in both cameras, which is a welcomed addition for those who would be matching footage from these two with the a7R II or A7s and third party cameras. The RX10 II features a fixed lens with 24-200mm (35mm equivalent) zoom range and a f/2.8 constant aperture, and the RX100 sports a Zeiss 24-70mm f1.8 to 2.8 (35mm equivalent) in a much slimmer profile and compact body.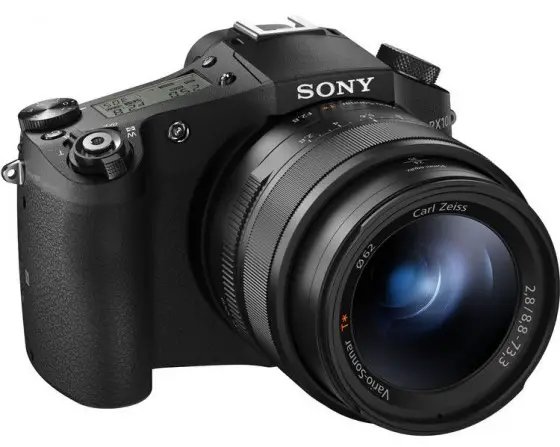 The slow motion features on both cameras are more than impressive – with various resolutions available at 240/480 and even 960fps – albeit at much less than Full HD resolution.
Here's a breakdown of resolutions and frame rates:
4K/UHD 3840 x 2160 – 24/25/30p (XAVC-S 100Mb/s)
1920 x 1080p: 60 fps, 30 fps, 24 fps
1280 x 720p: 30 fps
1920 x 1080p: 960 fps, 480 fps, 240 fps
1824 x 1026p: 240 fps
1676 x 566p: 480 fps, 240 fps
1136 x 384p: 960 fps, 480 fps
800 x 270p: 960 fps
Slow motion at 240fps is just a tad below Full HD and up-scaling should still produces very usable results, while 480fps and 960fps would be for more industrial, web based applications or just fun personal projects. The 4K recording limit is 29 minutes on the RX10 and only 5 minutes per clip on the smaller RX100 IV.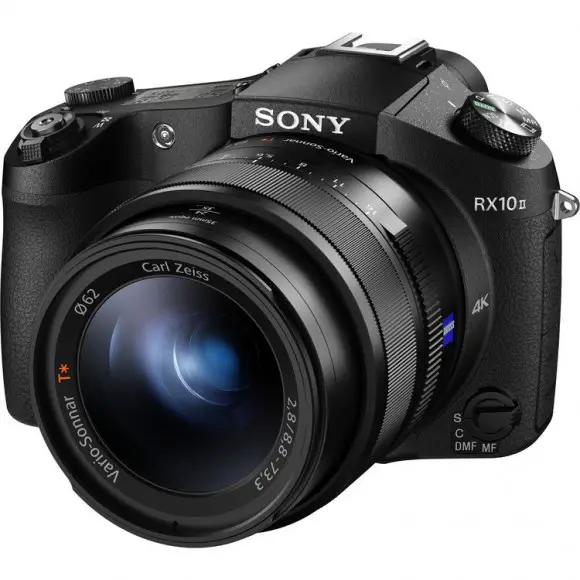 Sony RX10 II Features
20.2 MP 1″ Exmor RS BSI CMOS Sensor
BIONZ X Image Processor
Internal UHD 4K Video & S-Log2 Gamma
Carl Zeiss 24-200mm f/2.8 Lens (35mm Eq)
Slow Motion Video at 960 fps
3.0″ 1228K-Dot Tilting Xtra Fine TFT LCD
XGA OLED Electronic Viewfinder
Built-In Wireless and NFC Connectivity
Low-Light Sensitivity to ISO 12800
Super Sonicwave Motor for Fast Autofocus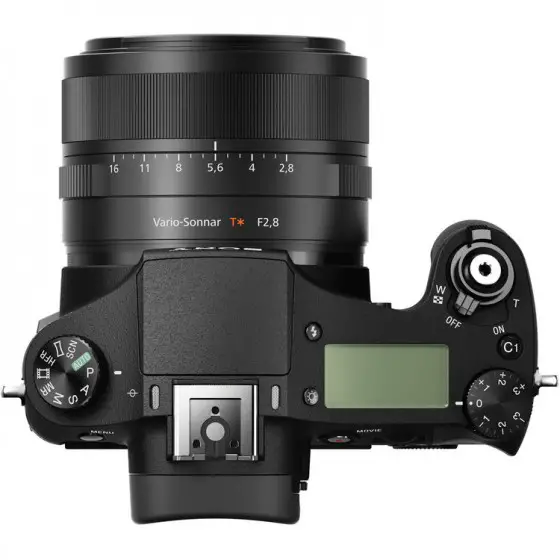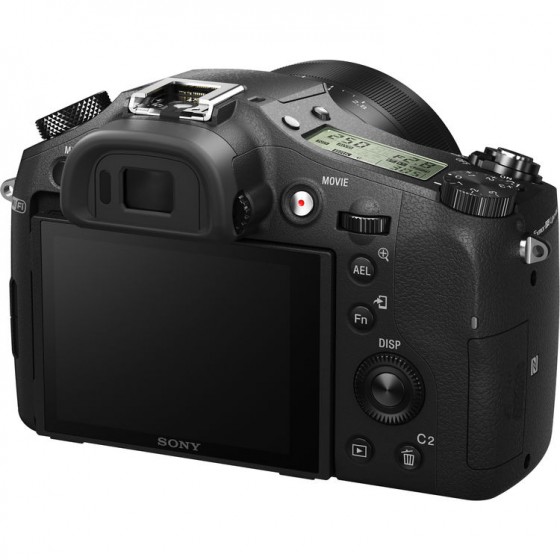 It should be quite interesting the see the RX10 II stacked up against the new Canon XC10 4K Hybrid– as both cameras are of similar size, feature 1.0-inch chips, fixed lenses with comparable range, in addition to internal 4K recording – however in the case of the Canon XC10 – it is done on a much more expensive CFast 2.0 media which varies in price between $400 and $500 for 128GB size. The XC10 is also almost twice as more expensive than the Sony RX10 II, so expect to see plenty of comparisons coming up soon.
Sony RX100 IV Features
20.1 MP 1″ Exmor RS BSI CMOS Sensor
BIONZ X Image Processor
Internal UHD 4K Video & S-Log2 Gamma
Zeiss Vario-Sonnar T* f/1.8-2.8 Lens
24-70mm (35mm Equivalent)
2349k-Dot OLED Tru-Finder Pop-Up EVF
3.0″ 1229k-Dot Multi-Angle Xtra Fine LCD
Slow Motion Video at 960 fps
Built-In Wi-Fi Connectivity with NFC
ISO 12800 and 16 fps Continuous Shooting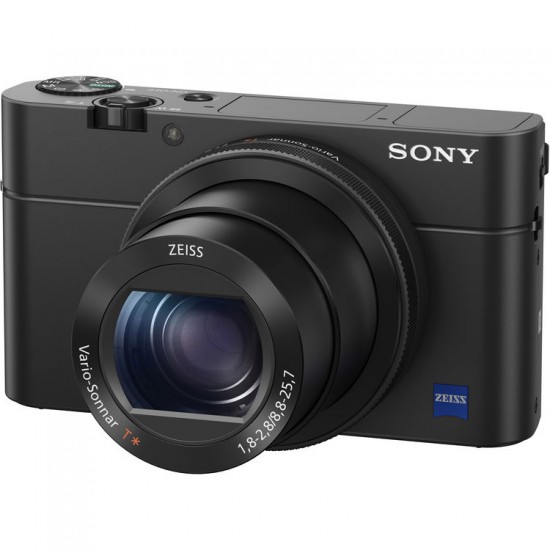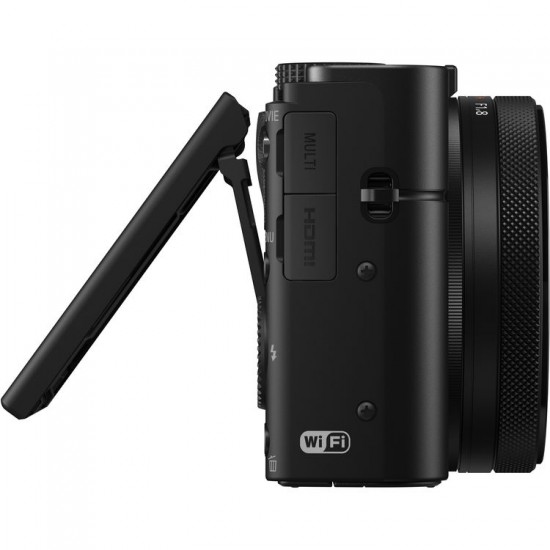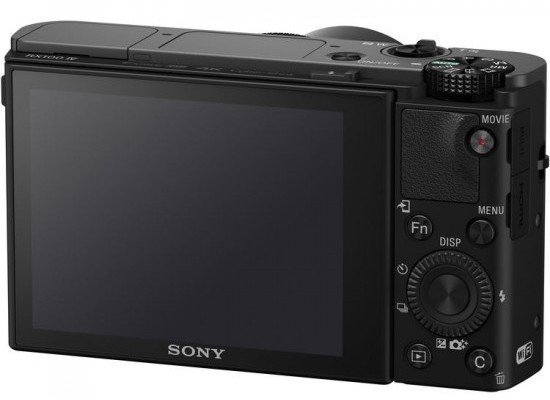 It's certainly impressive that a compact camera like the RX100 IV can shoot 4K internally, however the downside is there is a 5 minute limit per clip to prevent overheating. In addition, the RX100 IV doesn't seem to feature a headphone output or 3.5mm mic input either, but of course this camera is designed to fit in your pocket and mostly towards the enthusiast and consumer market more than the pro users. Nonetheless it's definitely worth considering as grab-n-go camera and B/C camera to A7s/A7RII shooters.
The RX10 II is expected to sell for around $1,300, and the RX100 IV for about $950 with pre-orders opening on June 17th. The cameras are expected to ship in July.
Here's some slow-motion samples from the RX100 IV and RX10 II
Super slow motion samples at 960fps
PRESS RELEASE
New Compact RX100 IV and High-Zoom RX10 II Models Boast World's First Stacked 1.0 type CMOS sensor with a DRAM memory chip, 40x Super Slow Motion Capture, 4K Video Shooting, High-speed Anti-Distortion Shutter and more
Sony has today announced two of the most advanced, versatile Cyber-shot cameras ever to come to market, the compact RX100 IV (model DSC-RX100M4) and high-zoom RX10 II (model DSC-RX10M2) cameras.
The two new models both feature the world's first 1.0 type stacked Exmor RS CMOS sensor[i] with advanced signal processing and an attached DRAM memory chip. The high speed signal processing and DRAM memory chip work together to enable more than 5x faster readout of image data[ii] and are responsible for a variety of standout features that have previously been available in only a select few professional-level video cameras. These impressive capabilities include 40x super slow motion video capture at up to 1000fps,[iii],[iv] an ultra-fast Anti-Distortion Shutter with a maximum speed of 1/32000 second, high resolution 4K movie shooting[v] and more.
Up to 40x Super Slow Motion Shooting
A first for Sony consumer cameras, the new RX100 IV and RX10 II both have the ability to record super slow-motion video at up to 40x slower than the standard rate, allowing users to capture and replay fleeting moments of action with incredible detail, resolution and clarity.
Prior to shooting, users will have the ability to choose among 1000fps, 500fps and 250fps frame rates and among 50p and 25p[vi] playback formatsiii,iv to optimise the recording to fit the speed of the moving subject, with the option to use the movie record button as a 'start trigger' to begin recording once button is pressed or 'end trigger' to record footage up until the button is pressed. The 'end trigger' mode lets shooting begin 2 to 4 seconds before the movie button is pressed, enabling shooters to capture the decisive moment with much more consistency and accuracy. For reference, two seconds of movie footage shot at 1000fps and 25p would take about 80 seconds to play back.
High Speed Shutter, High Speed Shooting
The impressive speed and power of the 1.0 type stacked Exmor RS CMOS sensor with an attached DRAM chip allows the new RX100 IV and RX10 II to perform exceptionally well while capturing fast-moving subjects.
Specifically, it's fast processing capability results in continuous speeds at up to 16 fps on the RX100 IV and up to 14 fps on the RX10 II for an extended period of time.
Additionally, the ultra-fast readout of the image sensor is responsible for the high speed Anti-Distortion Shutter (maximum speed of 1/32000 second), which allow the new cameras to capture sharp, crystal clear images with a wide open aperture at brightness levels up to EV19[vii]. It also minimises the "rolling shutter" effect commonly experienced with fast moving subjects. This allows photographers and videographers to capture beautiful content with sharply focused subjects and defocused backgrounds under some of the most difficult, bright lighting conditions.
High Precision Direct 4K Movie Recording
The new RX100 IV and RX10 II models are the first Cyber-shot cameras to offer the advantages of 4K (QFHD 3840×2160) movie recordingv. The cameras utilise full pixel readout without pixel binning to ensure that all the finer details of 4K video are captured with minimal moire and 'jaggies'. These high-quality results are achieved through use of the XAVC S codec, which records video at a high data rate of 100 Mbps during 4K recording and 50 Mbps during full HD shootingv.
The capacity for shooting 4K differs slightly on each of the two cameras, as the more professionally styled RX10 II can shoot 4K video at extended lengths (up to 29 minutes in Europe), while the more casual, pocket-friendly RX100 IV can shoot 4K clips at up to about 5 minutes in length. Additional professional calibre video features on both of the new cameras include Picture Profile, S-Log2/S-Gamut, and more.
Both cameras also have advanced dual video recording functionality, allowing shooters to capture 16.8 MP still images during 4K video recording in any of 11 different composition patterns simply by pressing the shutter button.
Versatility in Design, High Speed AF
The new RX100 IV maintains the compact, pocket-sized design of the RX100 family, and has a ZEISS® Vario-Sonnar T* 24-70mm (35mm equivalent) F1.8-F2.8 lens, while the new RX10 II maintains the same body design as the original RX10 and has a ZEISS® Vario-Sonnar T* 24-200mm (35mm equivalent) F2.8 lens.
Each of the cameras is equipped with a new high-contrast XGA OLED Tru-Finder™ with approximately 2.35 million dots of resolution, ensuring true-to-life image preview and playback functionality. The RX100 IV maintains the convenient retractable EVF with ZEISS® T* coating from the RX100 III model that debuted last year.
Both of the two new models feature an upgraded Fast Intelligent AF system that enables high-speed, high-precision contrast detection of a moving subject in as little as 0.09 seconds[viii]. Sony's proprietary AF algorithm allows them to recognise and lock-in on a subject with a simple half-press of the shutter button at a much more efficient rate compared to previous models. The new cameras are also Wi-Fi® and NFC™ compatible and can access Sony's growing range of PlayMemories Camera Applications. Learn more at www.sony.net/pmca.
Aesthetically, both of the new models feature a variety of customisable controls and buttons to fit any shooter's style. The RX10 II adds dust and moisture resistance as well.
There is also a new stylish soft carrying case for, model LCS-RXG, that has been introduced. Made of quality natural leather and available in brown and black colours, it is an ideal complement to the sleek designs of all the RX100 series cameras including the new RX100 IV model.
Claim your copy of DAVINCI RESOLVE - SIMPLIFIED COURSE with 50% off! Get Instant Access!