If you still haven't made the switch to a 4K monitor, but you desperately want to see your Panasonic GH4 or Samsung NX1 4K footage in all its glory maybe it's time to take the plunge and get yourself one. Besides the fact that working with native 4K video is still an exciting and tempting prospect for many professionals and enthusiasts alike, currently, the 4K display technology have reached to the point where getting a decent 4K monitor won't necessarily mean you have to empty your bank account.
Yet, there are some important considerations worth mentioning in regards to purchasing a new 4K monitor such as its panel type, pixel density, viewing angles, response time, contrast ratio, connectivity options, your workstation hardware capabilities etc. You can find more in-depth information on the topic in this article. Without further ado, let's just start off with the list.
Dell 24-Inch Ultra HD 4K Monitor – P2415Q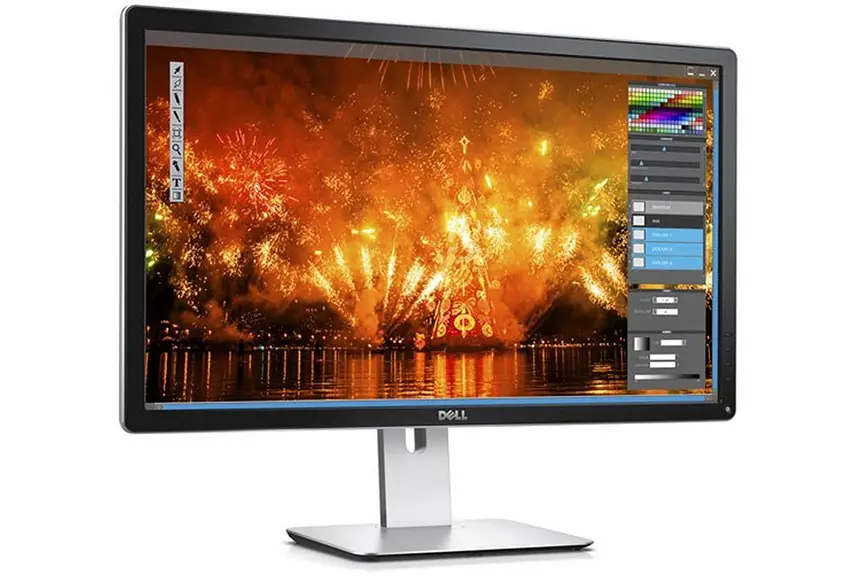 If you need a compact 4K monitor providing an excellent balance between color accuracy, screen size and pixel density the P2415Q is definitely a feasible option. Plus, as any of the Dell UltraSharp monitors, it is officially supported by the Retina-based laptops, which is another great selling point for those who already own one.
You can connect the monitor to your computer through a variety of ports that include a DisplayPort, mini DisplayPort, and HDMI. Furthermore, the P2415Q allows you to daisy-chain another monitor via the DisplayPort's in and out ports, and it connects to smartphones and tablets using an optional MHL HDMI cable.
The Dell P2415Q is equipped with four USB 3.0 ports for connecting numerous USB devices. It has 3840 x 2160 pixels native resolution, an IPS panel that provides 178° viewing angles, 1.07 billion colors and 8 ms response time. As for the price, this Ultra HD 4K monitor sells for less than $500.
B&H link: Dell 24-Inch Ultra HD 4K Monitor – P2415Q 
Samsung 28-Inch Ultra High Definition LED Monitor  – U28D590D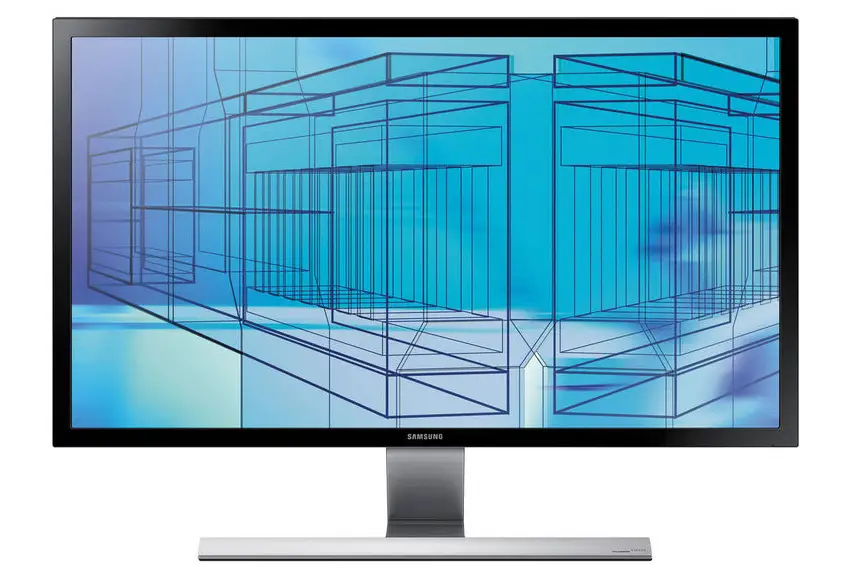 Even though it's not an IPS display, the Samsung 28-Inch Ultra High Definition LED Monitor provides a decent set of features such as a standard 3840 x 2160 pixel native resolution, 60Hz-capable panel, the impressive 1ms response times, two HDMI ports and one Displayport port. For a TN display, it provides great color reproduction as well. Still, it's relatively affordable (again in the sub-$500 price range) for the amount of screen real estate and overall performance you get.
B&H Link: Samsung 28-Inch Ultra High Definition LED Monitor (U28D590D)
Seiki Pro 40-Inch 4K Monitor  – SM40UNP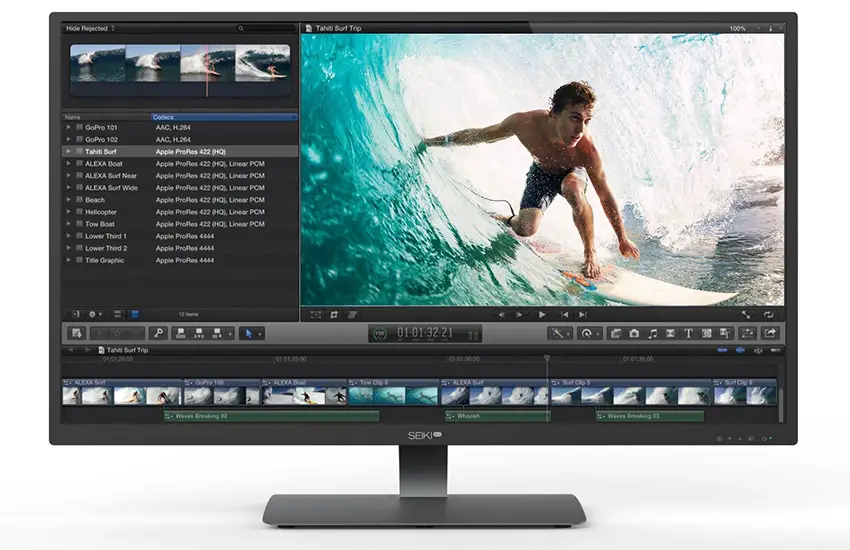 After the success of Seiki SE39UY04, now the Japanese manufacturer comes with another even more appealing offer for all pixel peepers. The Seiki Pro 40-Inch 4K Monitor SM40UNP has a full 60Hz panel with a native resolution of 3840×2160 pixels, packs two HDMI ports, two Displayport ports, along with a DVI-D and even a VGA port.
You should keep in mind, though, the display doesn't come calibrated so you'll have to handle that yourself using the on-screen menus. For the price of $999 you get a 40-inch display, Super MVA panel technology, Ultra wide 178-degree viewing angle, along with a 60Hz support in UHD mode via DisplayPort 1.2.
Amazon Link: Seiki Pro SM40UNP 40.0-Inch 4K LED-Lit Monitor 
Dell 27-Inch Ultra HD 4K Monitor – P2715Q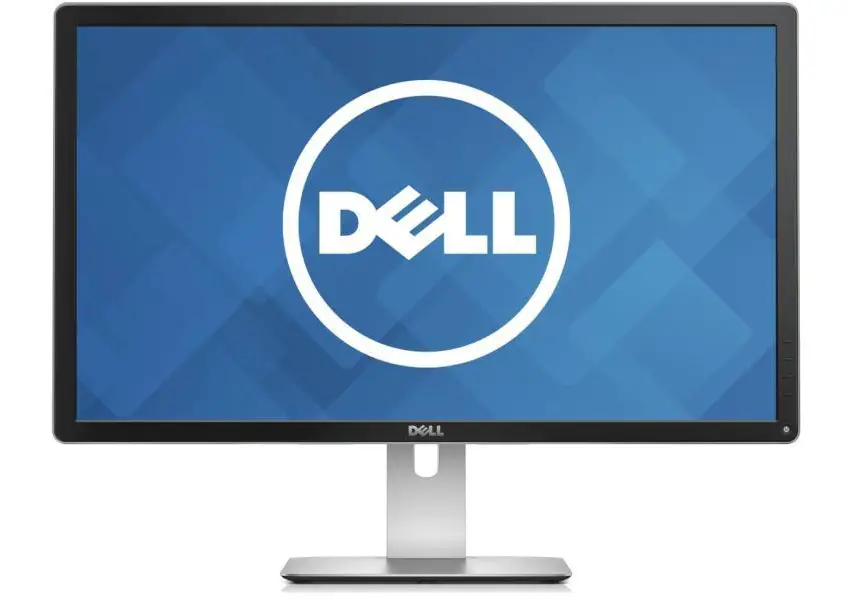 The 27-Inch Ultra HD 4K Monitor Dell P2715Q is actually my favourite one from this list as it brings all the features that you can find in the P2415Q model, but with a bigger display and vast amount of resolution. For the less than $600 you get 3840 x 2160 pixels  at 60Hz, HDMI, Displayport, and miniDisplayport, daisy-chaining function, and  a USB 3.0 port.
To maintain its color accuracy, it is color calibrated from the factory with a 99% sRGB rating. Other viewing features include 2 million to 1 contrast ratio, 350 cd/m² brightness, and 9 ms response time.  The high pixel density and 27-inch panel help you see extremely fine details onscreen so you can view and edit higher resolution video and images, plus it provides optimal real estate to work with when utilising its native resolution.
B&H Link – Dell 27-Inch Ultra HD 4K Monitor – P2715Q
LG 31-inch Digital Cinema Widescreen 31MU97-B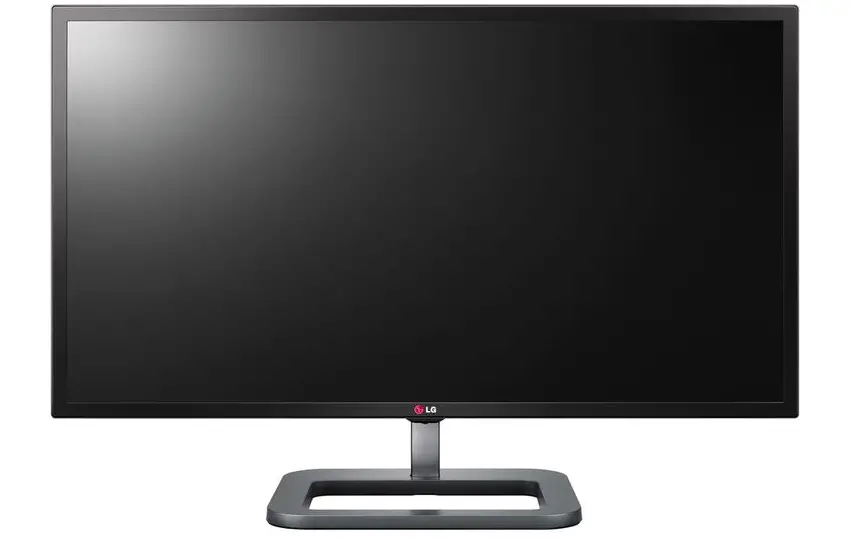 Actually, this is the most expensive one from the list, priced at the whopping $1, 399, but definitely brings an impressive plethora of professional features to the table for the price.  The monitor comes with a 4096 x 2160 native resolution complete with a 17:9 aspect ratio, a 1,000,000:1 contrast ratio, 320 cd/m² brightness rating, 5ms response time and can be viewed from 178° both horizontally and vertically.
This is actually one of the few true cinema IPS 4K 10-bit monitors designed for professionals in mind. So if you are really serious about getting a true professional monitor for your workflow the LG 31MU97-B won't let you down.
B&H Link: LG 31-inch Digital Cinema Widescreen 31MU97-B
I'm more than curious to know what is your favourite 4K monitor for the moment. Feel free to share you opinion on the topic in the comment section below.
[via: Life Hacker / EOSHD]
Claim your copy of DAVINCI RESOLVE - SIMPLIFIED COURSE with 50% off! Get Instant Access!