For the majority of filmmakers, Canon DSLRs are becoming more and more a thing of the past, yet there are people who still prefer to use them on certain occasions. Nevertheless, the free Magic Lantern firmware on Canon DSLRs remains a powerful asset to the DSLR crowd. The colour fidelity and resolution one can get out of these tools when shooting in 14-bit Raw video rivals even some of the latest much more expensive cameras available on the market these days.
Recently cinematographer Alex Soloviev had the chance to capture the beauty of ocean creatures in their true glory using a budget full-frame Canon 6D and ML Raw video recording. The result is more than impressive and I'm really excited to share this hypnotic piece of art called "Endless Gravity" with you right away.
Endless Gravity // 14-BIT RAW from Alex Soloviev on Vimeo.
Believe it or not, the entire film was shot in an aquarium, not in a real location in the ocean, as many of you would probably guess. Yet, this is the last thing I would have thought if Alex hadn't shared this fact in advance with me. Actually, this was the biggest challenge for him while working on the film to make it look like it was shot in a real ocean rather than in an aquarium.
On the technical side, the whole film was shot using Canon 6D in ML RAW video mode with a mix of 1080p and 2.5K shots. The latter were downscaled to 1080p in post. For the HD shots, Alex used an optical anti-aliasing filter to eliminate aliasing. As for the lenses, he utilised the Tamron 24-70mm f/2.8 zoom, the Canon 50mm f/1.4 and the Nikkor 105mm f/2.8.
Most of the shots were done at f/3.2 and f/3.5 at ISO 800. The whole thing was graded and stabilised in Davinci Resolve Lite, exported to Cineform 10-bit .avi files, then finally edited in Sony Vegas.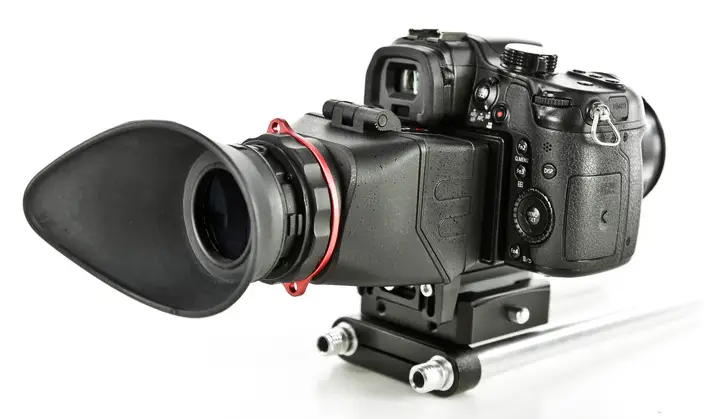 Due to the fact that Alex was filming in an aquarium he wasn't allowed to use any bigger rigs in there, so instead he utilised a Kamerar QV-1 View Finder and the body of the camera itself in a hand-held style and tried to stabilise the footage as much as he can.
For some shots he also used Marumi's CP-L filter, to eliminate the annoying reflections from the glass. Some parts of the footage were shot in 30p mode and slowed in Resolve to 75% using Optical flow process.
This is not the first occasion when the cinematographer uses Canon 6D for his productions. If you are looking for more inspiration I highly recommend you to check out the rest of Alex Soloviev's amazing work available on his Vimeo account.
[source: Alex Soloviev]
Claim your copy of DAVINCI RESOLVE - SIMPLIFIED COURSE with 50% off! Get Instant Access!