Although shooting breathtaking aerials with conventional drones may be a great fun and a pure form of entertaining experience in most of the time, there are certain risks that should be considered on every occasion while operating a UAV no matter whether it's up in the air or on the ground. From small injuries to other more serious unforeseen accidents, flying these devices shouldn't be underestimated by any circumstances, especially when it comes to flying above crowded areas and other risky zones.
That's one of the main reasons for the concept of the San Francisco-based company Vantage Robotics that recently announced a new safer 4K drone called the Snap.  In fact, the UAV was created after the CEO of the company Tobin Fisher cut his hand on a plastic drone three years ago. The accident provoked him to start a project aiming the creation of the safest UAV available on the market today. Well, three years later the Snap is already a reality and is available for pre-order now on Vantage Robotics' website.
In essence, Snap is equipped with a gimbal stabilised 4K Sony Exmor IMX 377 1 / 2.3" camera capable of shooting 1080p at 120fps and provides extra safety with its built-in prop guards. It's interesting to note that Snap is designed in a way to break apart on impact. This distributes the kinetic energy of impact across more components, which makes it safer and more durable device.
The drone has a collapsible design and can stay up in the air for about 20 minutes on a single battery charge. The battery keeps track of exactly how much charge it has left and even learns over time so it always knows exactly how much range the user has. Furthermore, the device can be controlled by pairing the system with DSM controllers and Bluetooth gaming controllers. As showcased in the above video, the drone also features  autonomous camera commands like zoom, orbit, and virtual wire tracking.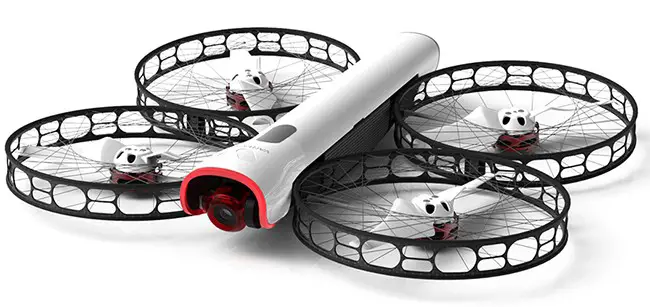 As for the price and availability, the UAV will retail for $1,295 but, if you pre-order before September 22, you can get the for $895. It's expected that the drone will ship in Spring 2016. For more information and pre-orders head over to Vantage Robotics' website.
[via: Drone Life, source: Vantage Roboics]
Claim your copy of DAVINCI RESOLVE - SIMPLIFIED COURSE with 50% off! Get Instant Access!