The 3-axis motorised gimbals are becoming more popular these days in the filmmaking world and are even more affordable as well.
If you are a previous flyer of Glidecam HD or Flycam for instance, you should definitely consider the option of testing one of those great gadgets. If you try one you would hardly look back. The price of most of them is dropping constantly and now there are more affordable options on the market for almost every budget.
One of those is the AllSteady 5PRO gimbal, produced by US-based company TurboAce. The company has emerged as a developer and manufacturer of multicopters and camera stabilization gimbals. As aerial video stabilization moved from smaller GoPro cameras to larger DSLR cameras, in 2013 Turbo Ace dedicated special resources to expand their coverage in larger handheld 3-axis brushless gimbals.
One of their other successful handheld gimbals All Steady 7 is famous with its sturdy build-in quality and the ability to carry cameras up to 20 lbs.
Here is a quick review of AllSteady 7 produced by Dojo Built Inc
Now TurboAce realease another more affordable 3-axis gimbal – the smaller and more affordable AllSteady 5PRO with a retail price of $1,499 only.
AllSteady-5PRO Features
Preminum Carbon Fiber & CNC Aluminum Structure
Toolless Balancing for Pan, Roll & Tilt-Axis
32Bit Dual Sensor Alexmos Controller
Ergonomic Rubber Grip Handles with Aluminium Trim
3x Brushless Motors
Joystick Module with Switchable Operating Modes
Monitor Bracket & Articulated Arm
Integrated Battery Compartment
Main Electronic Compartment
Camera Tray (183mm (W) x 115mm (H) x 100mm (D) from camera tray CG to back of tray) with adjustable Top & Bottom Mounting Plates
Camera Tray fit camera+lens dimension of approximately (183mm (W) x 115mm (H) x 180mm (D) depending on Camera+Lens CG)
2600mah 3S Smart Battery
Gimbal Weight: 5.38 lbs, 2440g
Battery Weight: .35 lbs, 159g
Payload: 7

lbs, 3175g

Run Time: 120 – 180 minutes
Allsteady 5 Featured Video from Turbo Ace on Vimeo.
As we can see, the AllSteady 5 is even more advanced than its predecessor AllSteady 1. Now, you should not be worried whether you will be able to balance your GH4 or A7s due to the light weight of both cameras. AllSteady 5 is produced exactly with those type of cameras in mind with a maximum payload of 7lbs.
With its compelling light weight platform AllSteady 5 is the perfect gimbal for Canon 5D, 6D, 7D, 60D, 70D, Nikon D800 E, Panasonic GH4, Sony Nex 5, 6, 7 , A5100, A7S, A7R users. The gimbal features 5 switchable operating modes  – Locked Mode, Pan Follow, and three different Full Follow Modes, that you can easily access just through the click of a button.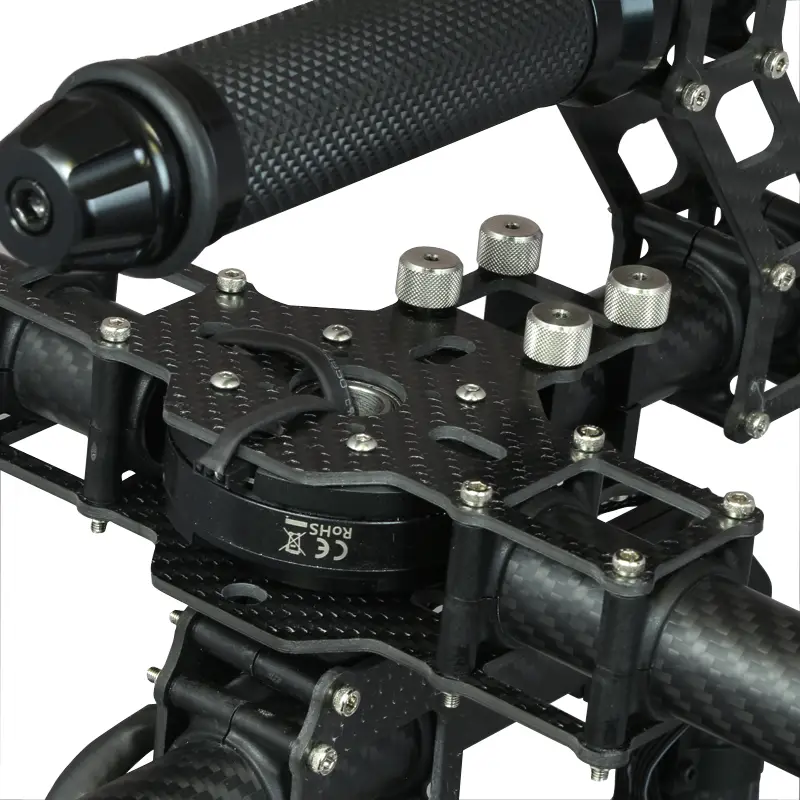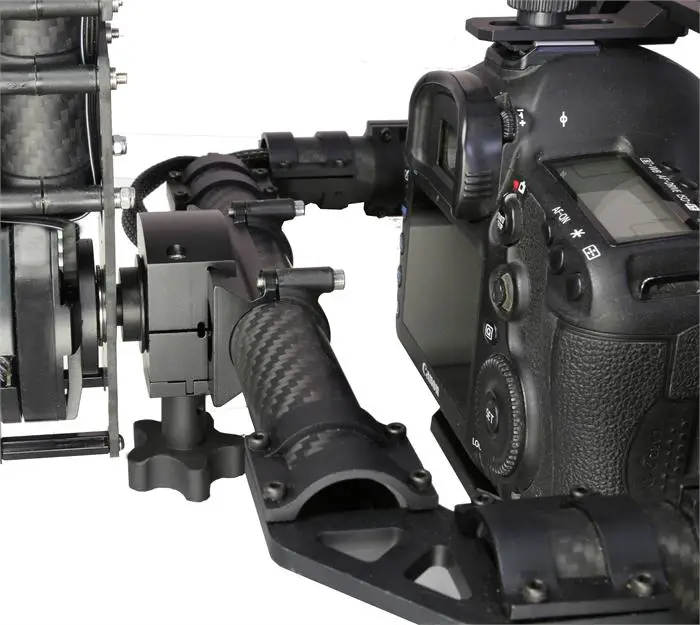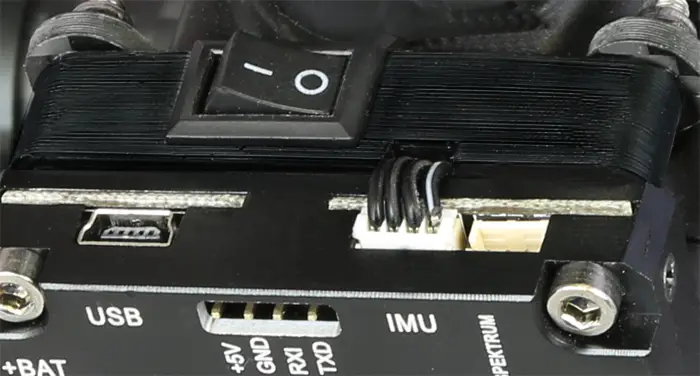 Further, the AllSteady 5PRO is equipped with ultra fast 32bit Dual Sensor AlexMos Controller that in conjunction with the three powerful brushless motors provides a high-performance camera stabilization.
One of the downsides of both gimbals AllSteady 7 and AllSteady 5, though, is that you won't be able to switch two different cameras on a fly. You should set a dedicated preset for each camera using your laptop. The software that comes with the gimbals is not the most user friendly one to use, so you should be prepared to invest some time to master it.
At last but not least, whatever type of camera you use with the AllSteady 5 or 7 you should definitely consider using some type of monitor to frame your shots. AllSteady 5 comes with 30 days warranty on parts, labor, battery and phone support from Turbo Ace's Service Center in California.
[via cinescopophilia.com and turboace.com]
Disclaimer: As an Amazon Associate partner and participant in B&H and Adorama Affiliate programmes, we earn a small comission from each purchase made through the affiliate links listed above at no additional cost to you.
Claim your copy of DAVINCI RESOLVE - SIMPLIFIED COURSE with 50% off! Get Instant Access!